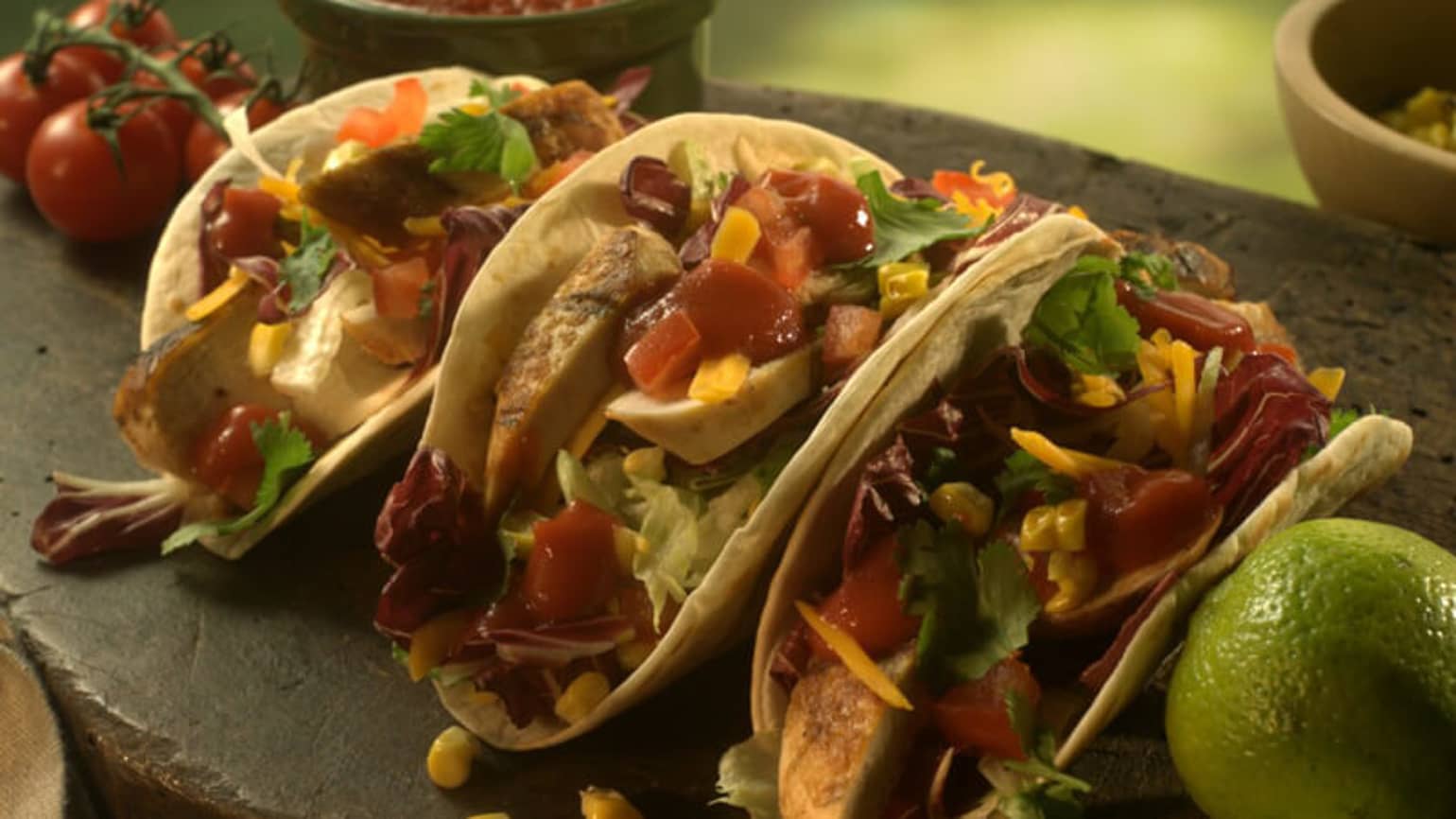 Grilled Chicken and Corn Tacos
Authentic and delicious. You've got both with these hot off the grill tacos.
Ingredient List
1 Old El Paso™ Soft Taco Dinner Kit
3 tbsp (45 mL) vegetable oil
1 1/4 lb (625 g) boneless, skinless chicken breast halves (about 3)
3 to 4 cobs of corn, husks removed
Suggested Toppings: shredded lettuce and cheese, chopped tomatoes and cilantro
Preparation
Combine taco seasoning mix (from kit) with vegetable oil in medium bowl. Add chicken, coat completely and massage mixture into the chicken. Let stand 10 to 15 minutes (or cover and refrigerate up to 24 hours).
Heat gas or charcoal grill. Before cooking chicken and corn, and while the grill is clean, toast the soft flour tortillas (from kit) directly on the grill for 15 to 20 seconds per side (or until lightly golden and toasted); wrap tortillas in foil to keep warm until ready to assemble.
Remove chicken and corn from grill. For maximum juiciness, cover chicken and let stand 5 minutes. Meanwhile cut corn kernels from the cob and set aside for topping. Cut chicken into strips and divide among tortillas. Top with grilled corn, taco sauce (from kit) and your favourite taco toppings.