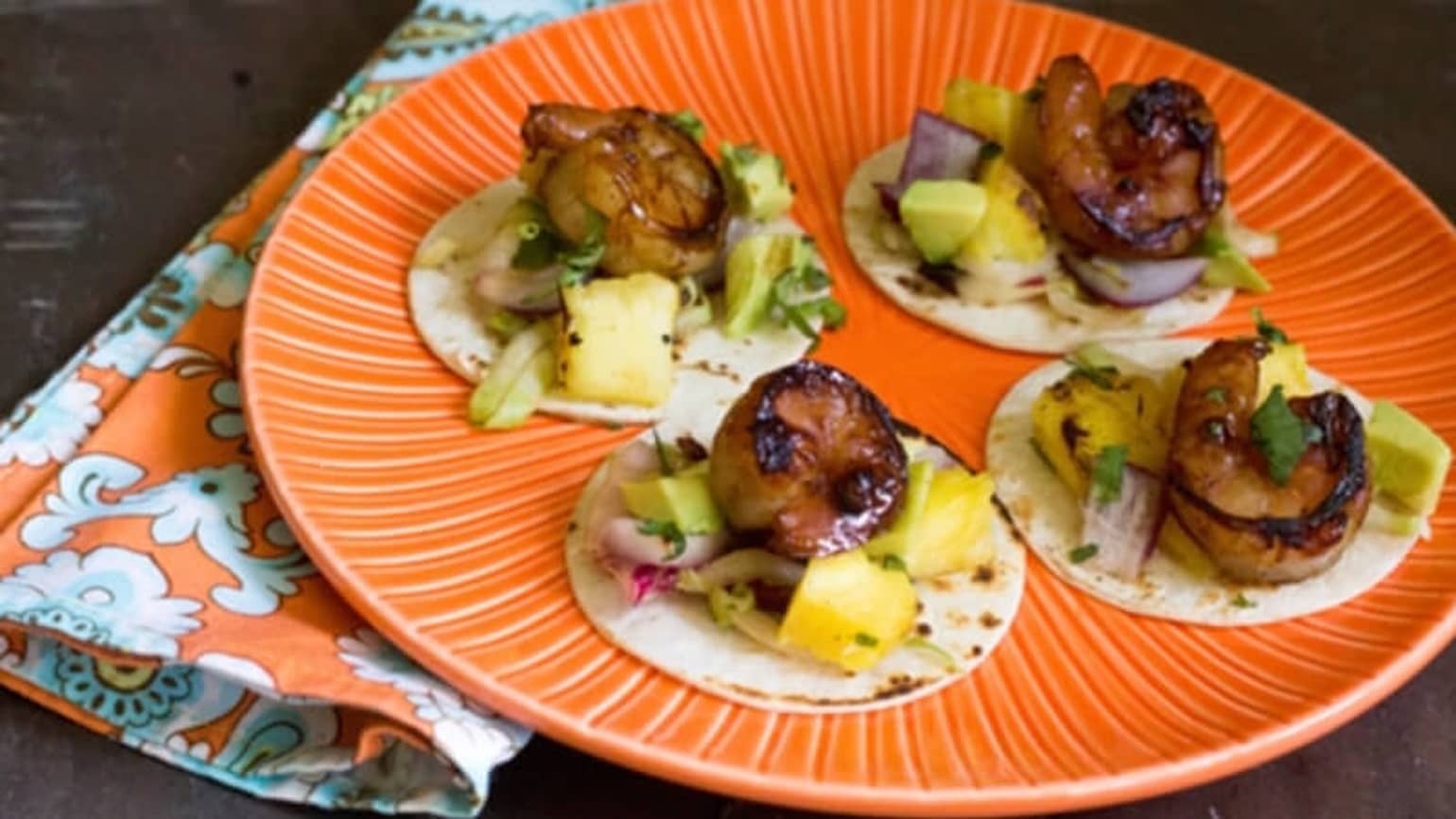 Mini Pineapple Rum Shrimp Tostadas
Kick off you summer gatherings with these Mini Tostadas seasoned with Old El Paso.
Ingredient List
4 Old El Paso Medium Soft Flour Tortillas (6-inch)
1/4 cup (50 mL) brown sugar
1 tbsp (15 mL) lime juice
2 tbsp (30 mL) rum
1 tsp (5 mL) Old El Paso Taco Seasoning Mix
16 small shrimp, peeled and deveined
1 cup (250 mL) pineapple, chopped
1 small red onion, thinly sliced
1 avocado, diced
1/4 cup (50 mL) chopped cilantro
Shredded cabbage mixed with lime juice and olive oil (to taste)
Preparation
Use a 2 to 3 inch round cutter and cut out 16 circles from 4 tortillas.
In a small bowl mix brown sugar, lime juice, rum and seasoning. Add shrimp and stir to coat. Let sit for 15 minutes.
Skewer shrimp and grill 1 to 2 minutes each side. Place tortillas on grill for about 1 minute per side. Place pineapple, red onion and avocado on a grill pan and cook until slightly browned.
Place a small amount of coleslaw on tortilla and top with pineapple, avocado and red onion. Top with shrimp and sprinkle with cilantro.
In a small bowl toss shredded cabbage with lime juice and olive oil, to desired taste.
Expert Tips
Prep Ahead: Chop everything up earlier in the day and keep refrigerated.
Variation: Make a large tostado by grilling 4 tortillas and topping with a fourth of the toppings.