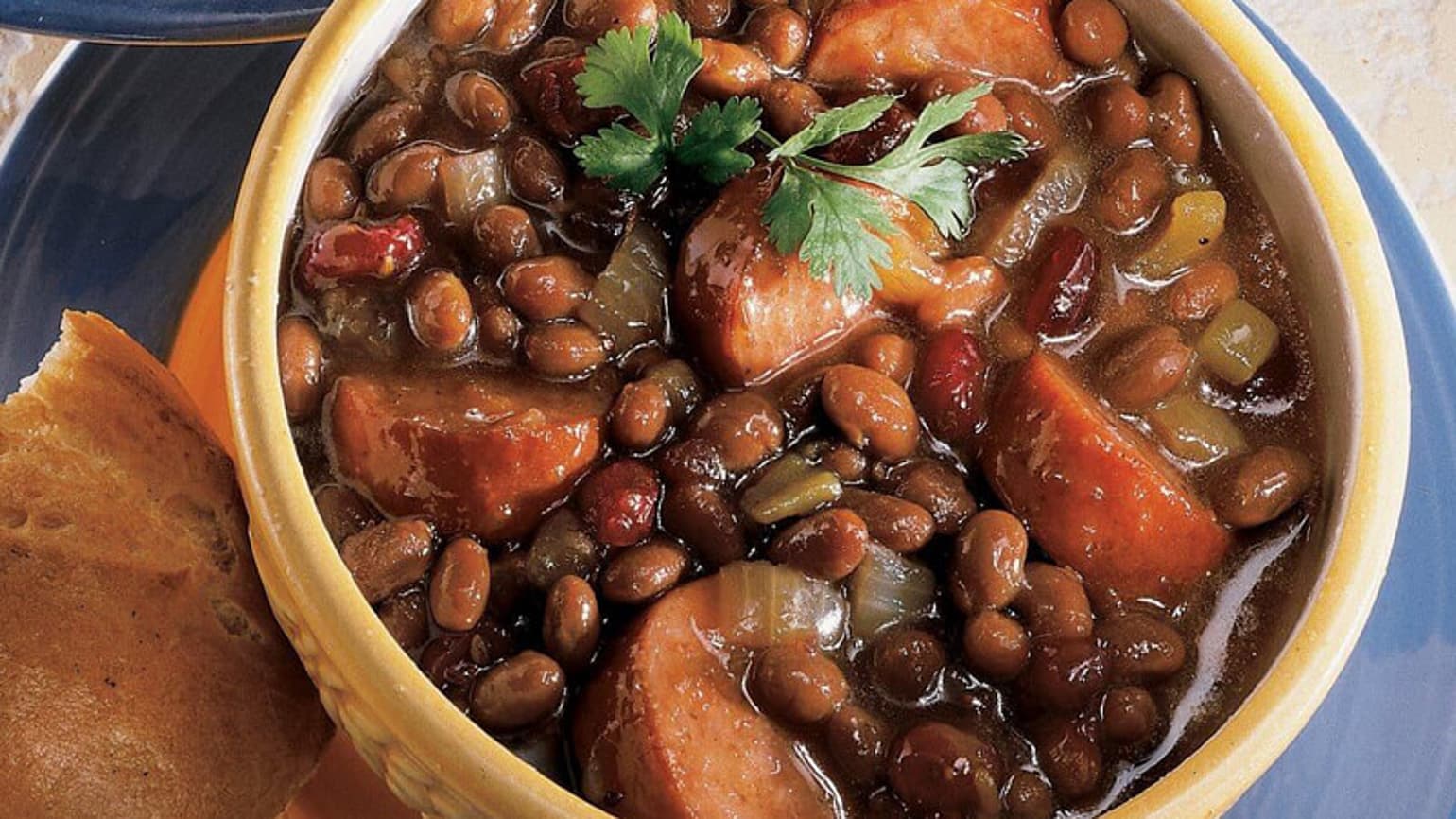 Spicy Sausage-Cranberry-Baked Bean Ragout
Ingredient List
1 to 3 tsp (5 to 15 mL) oil
1 cup (250 mL) chopped onions
1 lb (500 g) fully cooked smoked sausage links, skin removed if desired, cut into 1/2-inch slices
2 tsp (10 mL) cumin seed
2 cans (14 FL oz/398 mL each) baked beans
1 can Old El Paso* Chopped Green Chiles
2/3 cup (150 mL) canned whole berry cranberry sauce
1/3 cup (75 mL) sweetened dried cranberries
1/4 tsp (1 mL) crushed red pepper flakes
Fresh cilantro sprigs, if desired
Preparation
Heat oil in large skillet over medium-high heat until hot. Add onions and smoked sausage; cook 7 to 10 minutes or until sausage is browned and onions are tender, stirring frequently. Add cumin seed; cook 1 minute. Drain.
Add beans, green chiles, cranberry sauce, dried cranberries and chipotle chile; mix well. Reduce heat to low; cover and cook 5 to 7 minutes or until thoroughly heated, stirring occasionally.
To serve, spoon into serving bowl. Garnish with cilantro. If desired, serve with French bread.