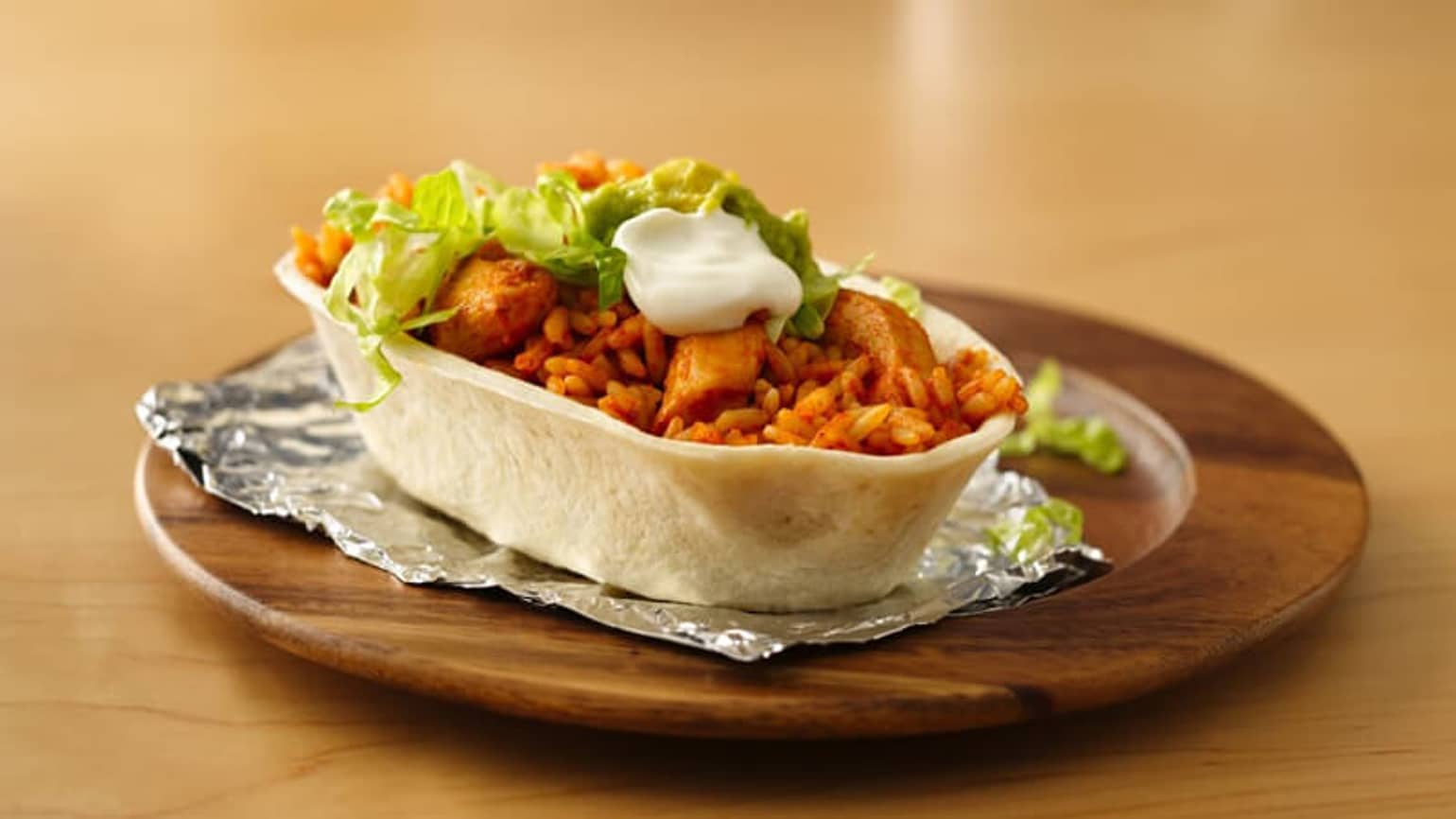 Tortilla Bowl Burritos
Try a favourite burrito recipe in a new shell! This is sure to quickly become a staple in the dinner rotation.
Ingredient List
1 tbsp (15 mL) vegetable oil
1 lb (500 g) boneless skinless chicken breasts, cut into 1-inch (2.5 cm) cubes
1 cup (250 mL) uncooked converted white rice
1 package Old El Pasoᵀᴹ Taco Seasoning Mix
1 3/4 cups (425 mL) water
4 Old El Pasoᵀᴹ Tortilla Bowls (from 8-count package)
1 cup (250 mL) guacamole
1 cup (250 mL) shredded lettuce
1 cup (250 mL) sour cream
Chopped avocado, if desired
Fresh cilantro sprigs, if desired
Preparation
In 10-inch skillet, heat oil over medium heat. Cook chicken in oil 2 to 3 minutes or until chicken is just starting to brown. Stir in rice, taco seasoning mix and water. Cover; reduce heat to medium-low. Cook about 15 minutes or until liquid is absorbed, rice is tender and chicken is no longer pink in centre.
Meanwhile, heat tortillas as directed on package. Divide chicken mixture among tortillas. Top with guacamole, lettuce and sour cream.
Expert Tips
Make it your own! Customize these burritos by adding your favourite toppings.