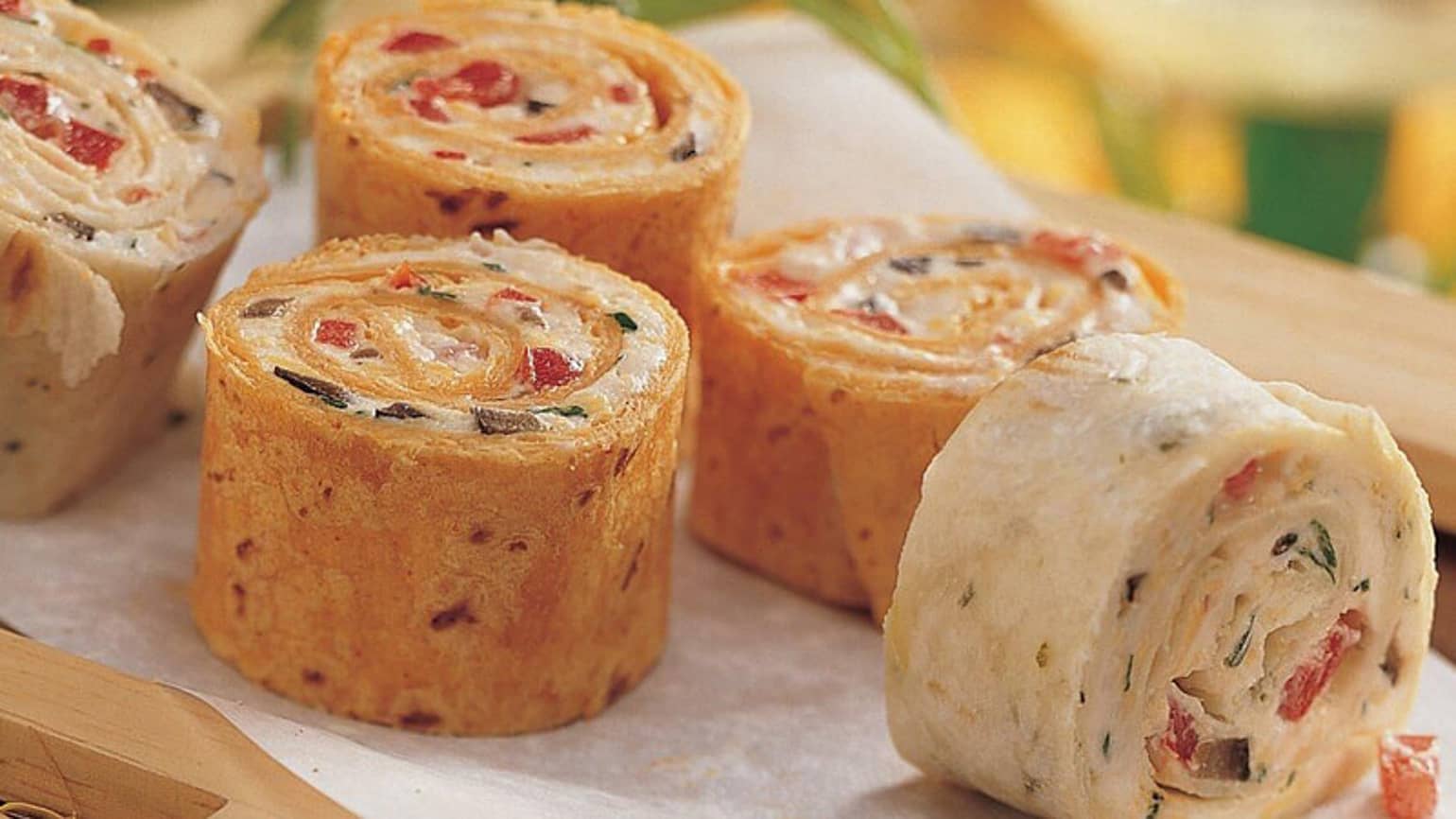 Tortilla Rollups
Not only do these taste terrific, they look great too…with so little effort required!
Ingredient List
1 container (250 g) spreadable light cream cheese
1/2 cup plus 2 tbsp (150 mL) Old El Paso* Medium Thick N' Chunky Salsa
1/2 cup (125 mL) shredded aged Cheddar cheese
1 tbsp (15 mL) chopped fresh cilantro
1 pkg (334 g) Old El Paso* 8 Large Flour Tortillas
Preparation
In bowl, stir together cream cheese, 2 tbsp (25 mL) of the salsa, Cheddar cheese and cilantro, combine thoroughly.
Place tortillas on work surface. Divide and spread the cheese mixture evenly among tortillas, leaving a 1-inch (2.5-cm) border around the outside of the tortilla.
Spoon 1 tbsp (15 mL) of the remaining salsa in a straight line 1-inch (2.5 cm) from the bottom end of each tortilla (end closest to you).
Starting from the side of the tortilla with the salsa, roll up jelly-roll-style.
Place rolled tortilla on a piece of waxed paper or plastic wrap and roll to enclose the tortilla; twist or fold ends to seal.
Place in the refrigerator for at least 1 hour and up to 8 hours.
Remove roll-up from wrap and slice both ends from each roll; discard.
Slice each roll-up into 1/2-inch (1.25 cm) slices on the diagonal, to produce 8 slices each.
Place slices on serving tray and garnish with fresh sprigs of cilantro.
Expert Tips
Make these bite-sized morsels up to 8 hours ahead and slice them just before serving.