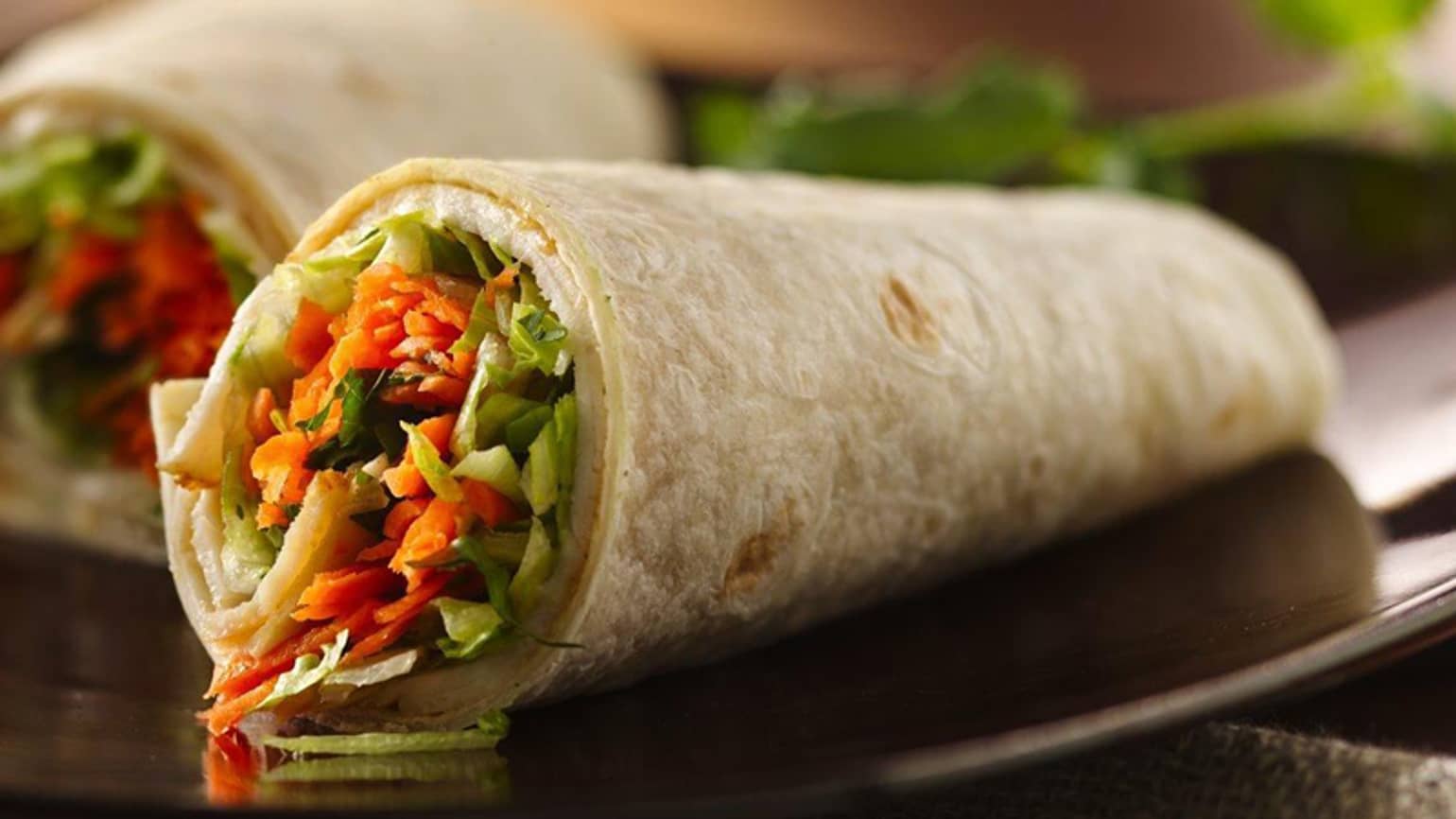 Asian Chicken Rolls
This simple recipe will astound you with how authentic it tastes. Fresh and simple flavours come together to create a wonderful taste experience.
Ingredient List
2 tbsp (30 mL) crunchy peanut butter
2 tbsp (30 mL) teriyaki baste and glaze or stir-fry sauce
1 tbsp (15 mL) packed brown sugar
1 tbsp (5 mL) hot water
1 tsp (5 mL) sesame or vegetable oil
4 tortillas from 1 package (334 g) Old El Paso™ Flour Tortillas for Burritos (8 Count)
8 slices cooked chicken breast (from deli)
1 1/2 cups (375 mL) shredded iceberg lettuce
1 1/2 cups (375 mL) shredded carrots
1/2 cup (125 mL) chopped fresh cilantro
Preparation
In small bowl, beat peanut butter, teriyaki baste and glaze, brown sugar, water and oil with wire whisk until smooth.
Spread about 2 tablespoons peanut butter mixture over each tortilla. Top each with 2 slices chicken, about 1/3 cup (75 mL) lettuce, about 1/3 cup (75 mL) carrots and 2 tablespoons (30 mL) cilantro. Roll up tortillas.
Expert Tips
Not a cilantro lover? Substitute fresh chopped parsley instead.
Bagged coleslaw mix would be a great substitution for the lettuce and carrots if you are short on time.