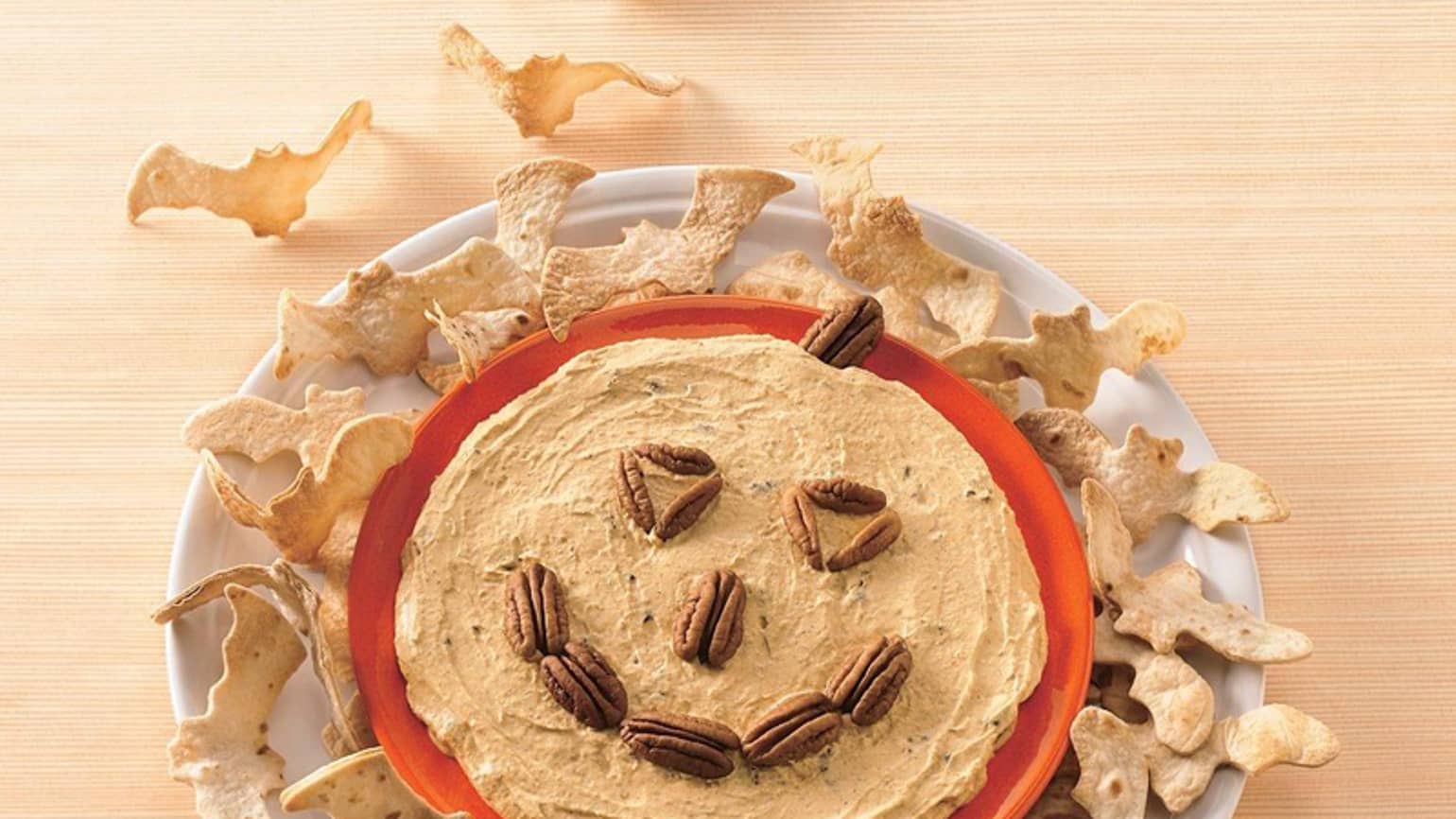 Bat Wing Dippers
These creatures of the night take flight in a flash. All you do is cut out shapes and bake until crisp.
Ingredient List
4 Old El Paso* Large Flour Tortillas (from 8-count package)
Cooking spray
Preparation
Heat oven to 350°F.
With bat-shaped cookie cutter or kitchen scissors, cut tortillas into bat shapes. Place shapes and large scraps on ungreased cookie sheets. Spray both sides of shapes and scraps with cooking spray.
Bake 8 to 10 minutes or until golden brown and crisp. Cool completely, about 15 minutes. Serve as dippers for dips.