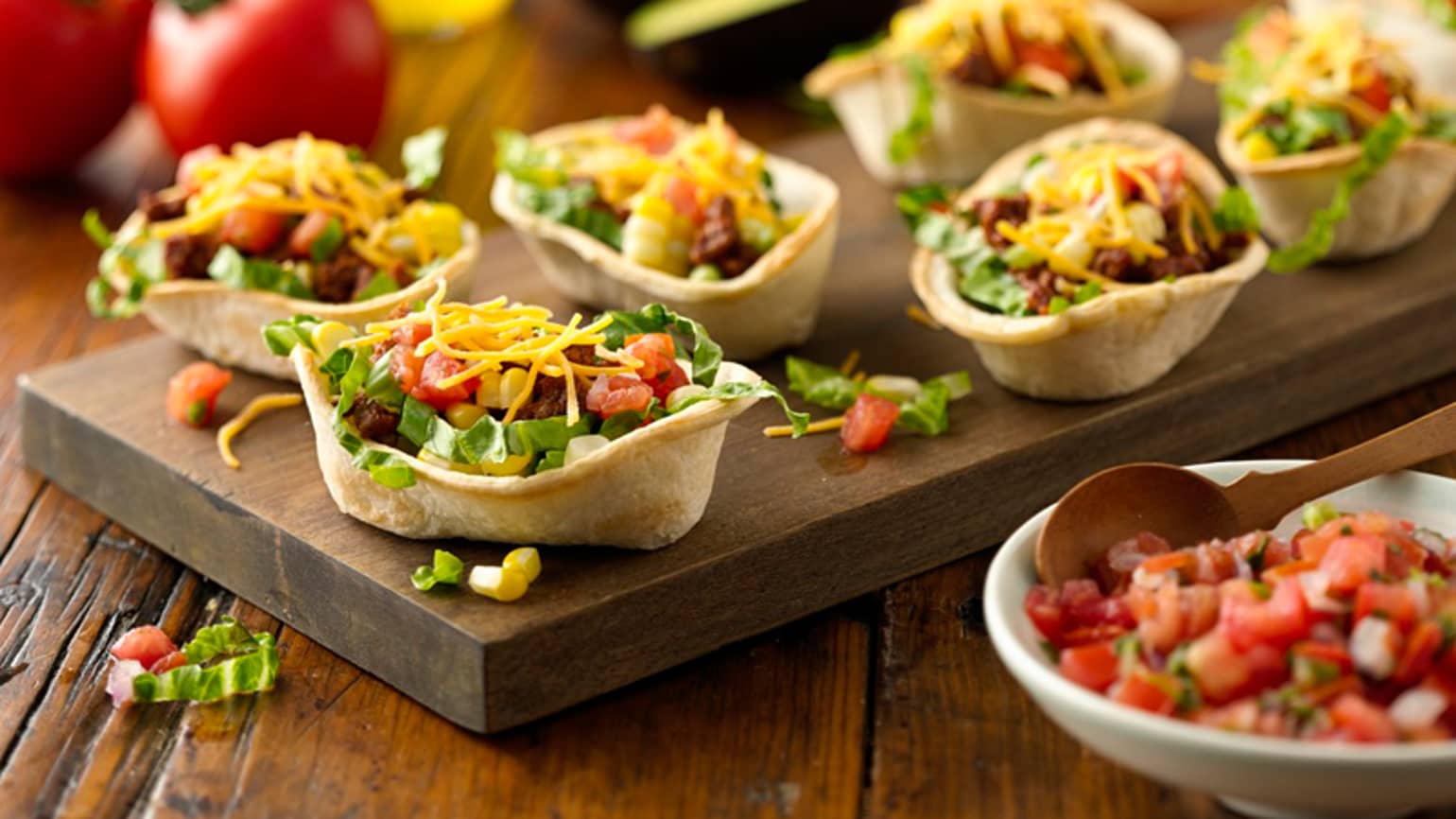 Ingredient List
1 lb (500 g) lean ground beef
¼ cup (50 mL) each chopped onion, celery
1 pkg Old El PasoTM Taco Seasoning Mix
3/4 cup (175 mL) Mexican beer (or any pale lager)
1/3 cup (75 mL) Old El Paso TacoTM Sauce or Salsa
2/3 cup (150 mL) canned or frozen whole kernel corn
1 pkg (8 count) Old El PasoTM Tortilla Bowl
Topping Ideas: lettuce; tomatoes; cheese; sour cream; guacamole
Preparation
In large skillet, cook and stir beef, onion and celery over medium high heat 5 to 7 minutes. Drain.
Add seasoning mix, beer and taco sauce. Bring to boil, reduce heat and simmer 7 to 9 minutes. Add corn; cook and stir until corn is heated through.
Spoon into warmed tortilla bowls and top as desired. Makes 8 taco bowls.
Expert Tips
Try this recipe served in our Mini Tortilla Bowls makes great finger food for Game Day!