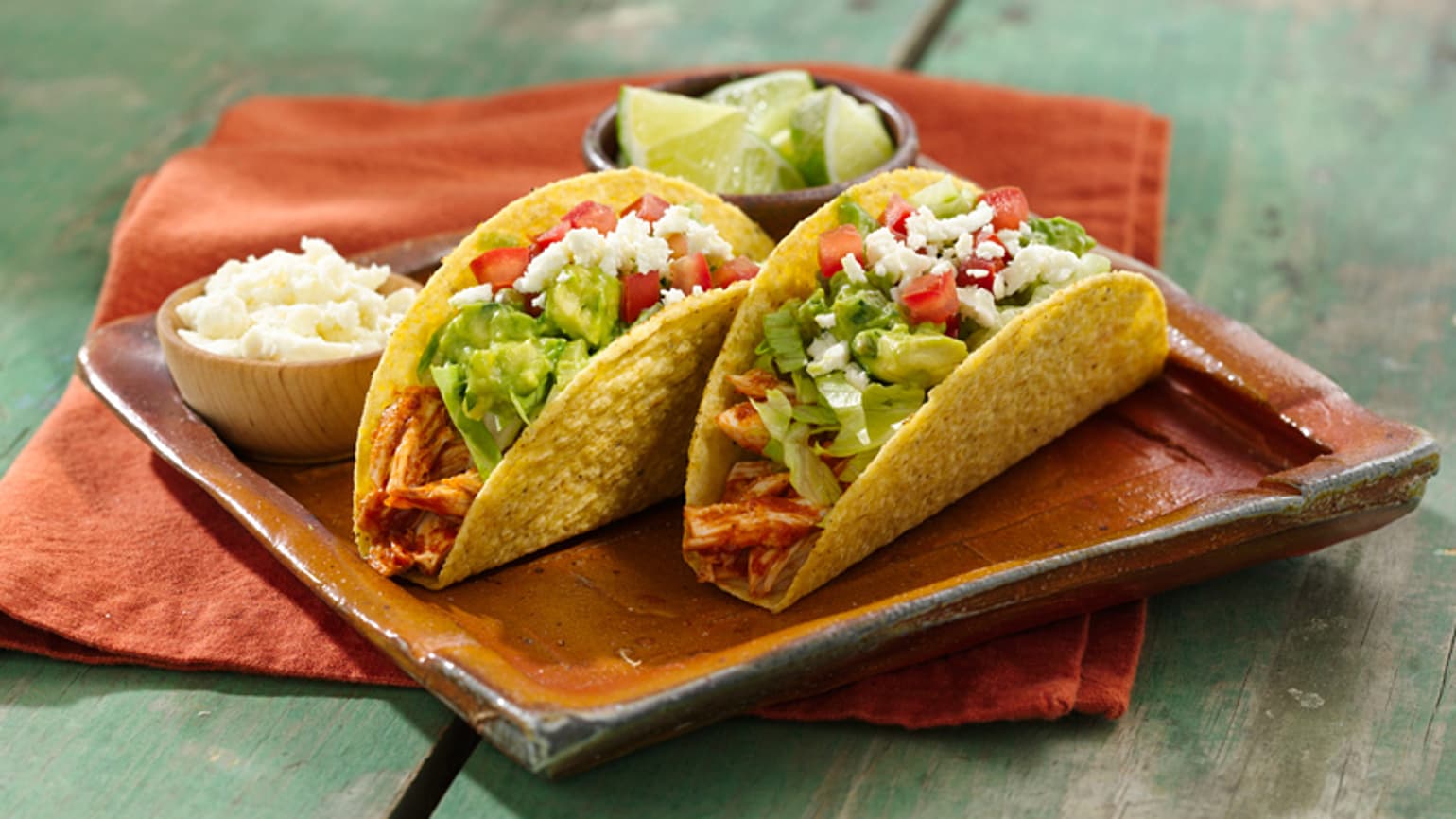 Chicken & Salsa Tacos
Let your kids create their own signature taco when you serve this dish. They can experiment with a variety of delicious toppings, such as sour cream, guacamole or aged Cheddar cheese. They won't ask to be excused from dinner early if they're having fun!
Ingredient List
1 tbsp (15mL) vegetable oil
1 1/2 lb (750 g) boneless chicken breasts, cut in thin strips
1 cup (250 mL) Old El Paso* Thick N' Chunky Salsa
2 to 3 tsp (10-15 mL) chili powder
1 tsp (5 mL) dried oregano
1/4 tsp (1 mL) salt
1 box (191 g) Old El Paso* 18 Taco Shells
Old El Paso* Thick N' Chunky Salsa
Your favourite toppings (shredded lettuce and cheese, chopped tomato, sour cream etc.)
Preparation
Heat oven to 350°F (180°C). Heat oil in skillet over medium-high heat.
Cook chicken for 4 to 6 minutes until no longer pink. Stir in salsa, 1/4 cup (50 mL) water, chili powder, oregano and salt.
Reduce heat to low and simmer uncovered for 5 minutes until thickened.
Heat shells according to package directions. Fill shells with chicken filling, taco sauce or salsa and toppings.
Expert Tips
Tip: Leftover chicken makes a delicious and easy kid's lunch when wrapped in a tortilla with their favourite toppings or try tossing it with salad greens for a lighter option.