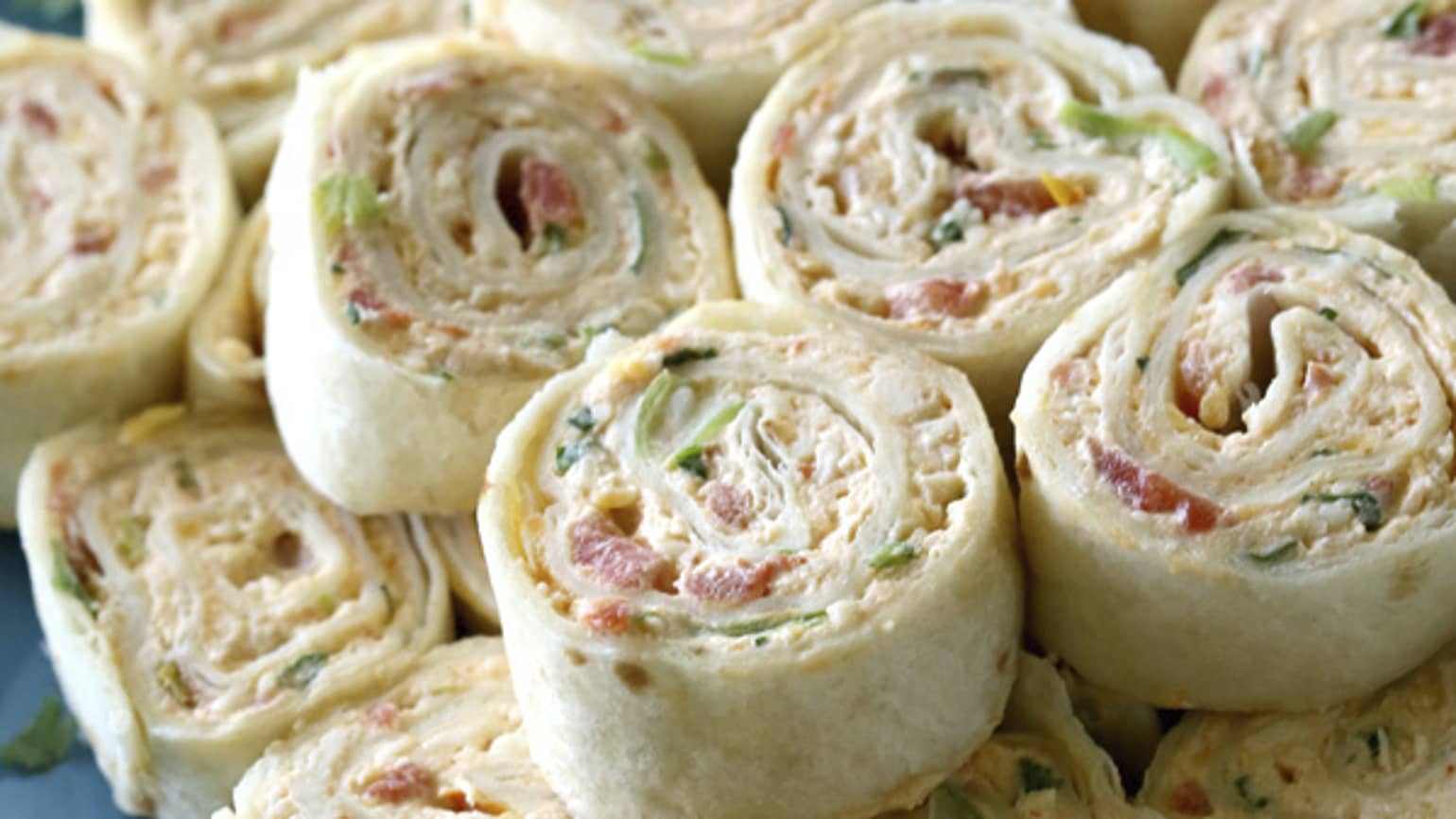 Chicken Enchilada Pinwheel Appetizers
Easy, versatile and so delicious, these appies will soon become your "go to" for potlucks, showers, big game parties or even just to whip up for the family on game or movie night! Keep the recipe handy because you're sure to get asked for it.
Ingredient List
2 (250 g) packages cream cheese, softened
1 1/2 cups (375 mL) shredded Mexican cheese
2 tbsp (30 mL) from 1 container (177 g) Old El Paso™ Taco Seasoning Mix 
2 cups (500 mL) shredded chicken
1 (284 mL) can diced tomatoes with green chilies, well drained
1 tsp (5 mL) minced garlic
4 green onions sliced
1/2 cup (125 mL) chopped cilantro
1 package (334 g) Old El Paso™ Flour Tortillas for Burritos (8 Count)
Preparation
In a large bowl, combine all of the ingredients (except tortillas) until well blended.
Spread about 1/2 cup (125 mL) of the cream cheese mixture over each tortilla. Roll up tightly. Repeat with remaining tortillas.
Refrigerate until firm, about 30 minutes.
Slice into 1/2 inch (1.25 cm) slices and serve.
Expert Tips
These pinwheels can be made a few hours ahead of time, wrapped and refrigerated and sliced just before serving.
This is a great way to use up leftover chicken (or turkey) or pick up a deli BBQ chicken to save even more time.