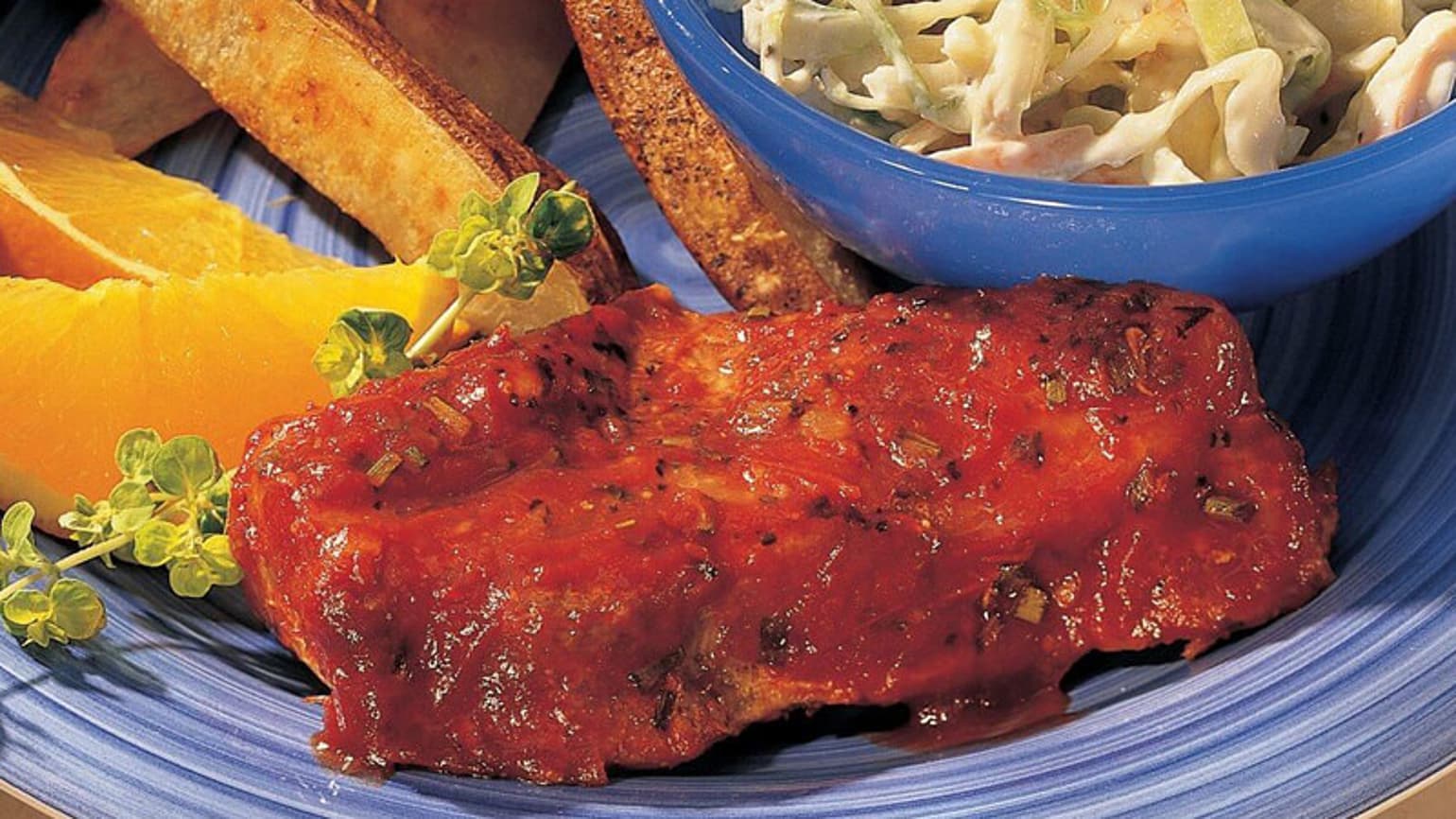 Chili-Orange Country-Style Ribs
Looking for a filling meat recipe for dinner tonight? Then check out these country-style pork ribs that are baked with a zesty citrus twist!
Ingredient List
3 to 4 pounds (1.5 to 2 kg) pork boneless country-style ribs
1/2 tsp (2 mL) salt
1/2 tsp (2 mL) dried marjoram leaves
1/4 tsp (1 mL) pepper
1 cup (250 mL) Old El Paso* Thick N' Chunky Salsa
1/4 cup (50 mL) orange marmalade
2 tbsp (25 mL) Worcestershire sauce
1 tsp (5 mL) ground mustard
2 tbsp (25 mL) chopped fresh chives, if desired
Preparation
Heat oven to 350ºF.
Place ribs in rectangular pan, 13x9x2 inches. Sprinkle both sides with salt, marjoram and pepper. Cover tightly with aluminum foil.
Bake 1 hour 30 minutes to 1 hour 45 minutes or until tender; drain.
While ribs are baking, mix salsa, marmalade, Worcestershire sauce and mustard in 1-quart saucepan. Cook over medium-low heat 5 minutes, stirring occasionally, or until flavors are blended. Stir in chives. Brush sauce over ribs.
Bake uncovered 15 minutes. Brush again with sauce. Bake 10 to 15 minutes longer or until ribs are glazed. Serve with remaining sauce.