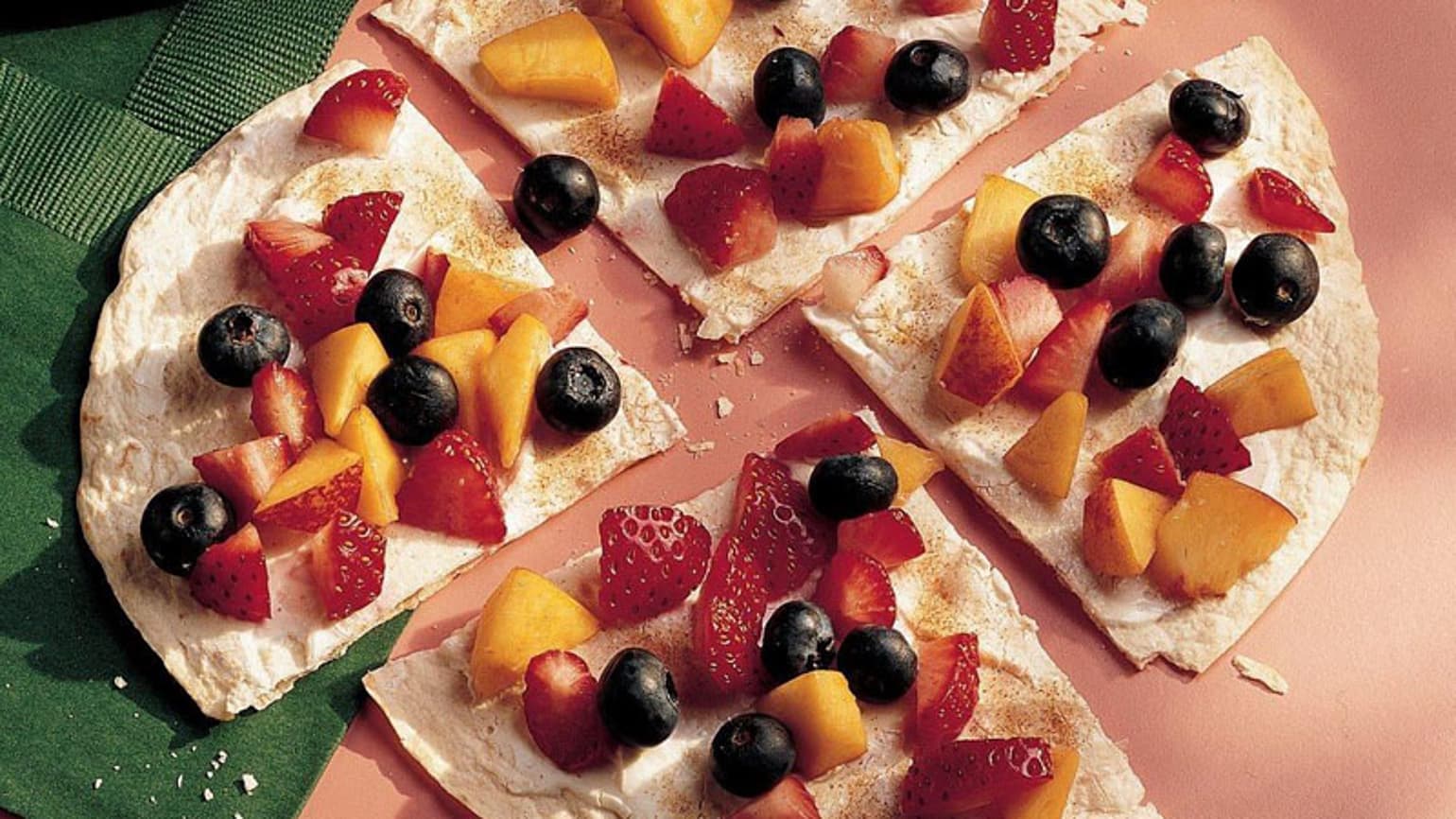 Fruit Pizza
Pizza gets a fruity twist in this easier-than-pie recipe. Just heat and eat!
Ingredient List
1/2 pkg (334 g) Old El Paso* 8 Large Flour Tortillas
2 tsp (10 mL) sugar
1/2 tsp (2 mL) cinnamon
1/2 cup (125 mL) cream cheese, softened
2 cups (500 mL) fresh fruit (any combination; strawberries, blueberries, kiwi, peaches, grapes)
Preparation
Heat oven to 350°F (180°C). Place tortillas on ungreased baking sheet. Bake about 10 minutes or until well crisp. Meanwhile, mix sugar and cinnamon.
Place hot tortillas on cutting board. Spread cream cheese evenly over tortillas. Sprinkle with cinnamon sugar. Arrange fruit on top. Cut into wedges. Serve warm.
Expert Tips
Spread a fruit flavoured cream cheese on the tortilla for an extra perk.