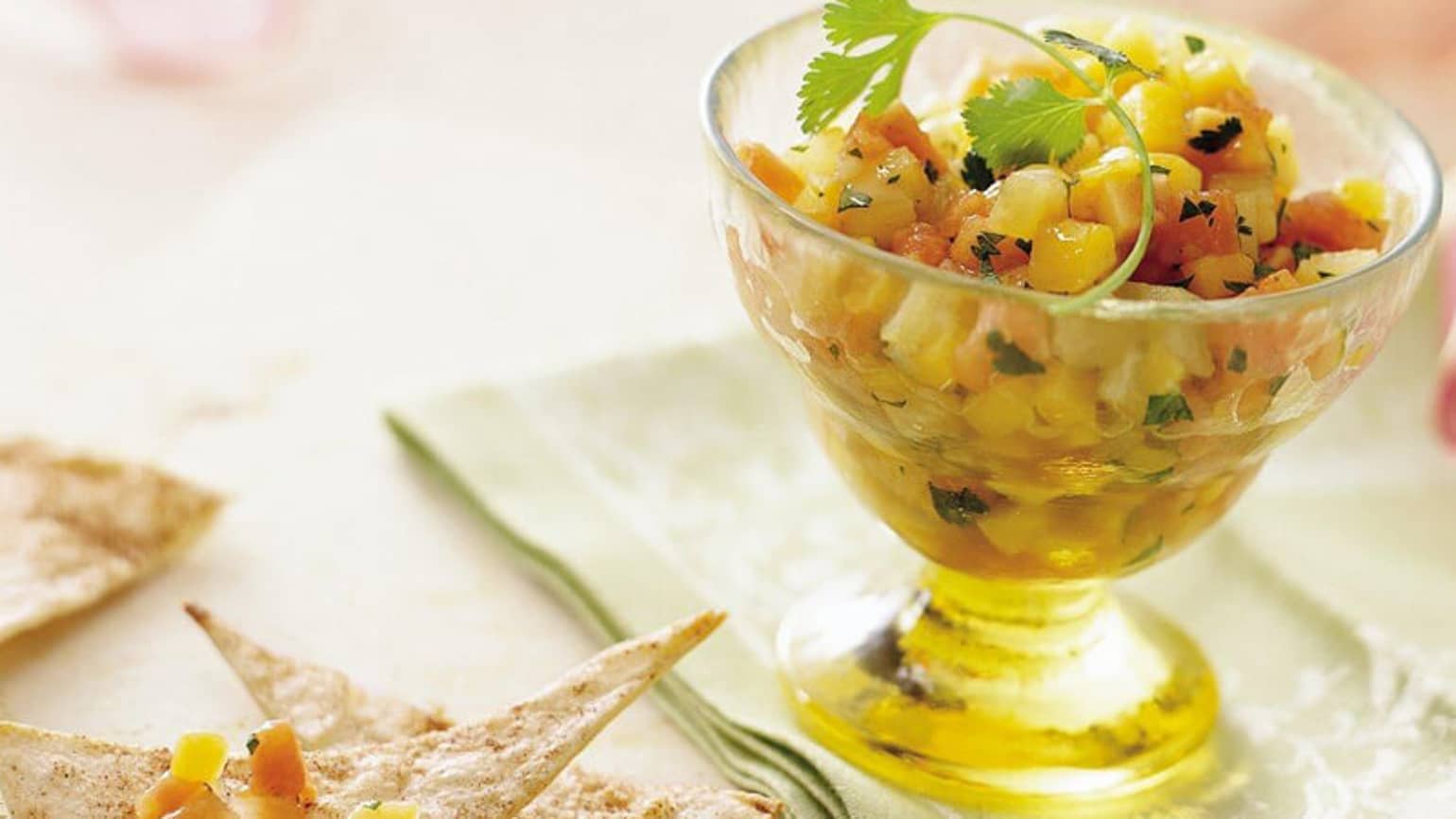 Gingered Fruit Salsa with Crispy Cinnamon Chips
Dip into gingery fresh fruit with sweet and spicy tortilla chips.
Total Time
1 Hours
20 Minutes
Ingredient List
1 tbsp (25 mL) granulated sugar
2 tsp (15 mL) ground cinnamon
4 large Old El Paso* Flour Tortillas
3 tbsp (45 mL) butter or margarine, melted
1 cup (250 mL) finely diced pineapple
1 cup (250 mL) finely diced papaya
1 cup (250 mL) finely diced mango
1/4 cup (50 mL) chopped fresh cilantro
1 tbsp (15 mL) finely chopped crystallized ginger
1 tbsp (15 mL) lemon juice
1/8 tsp (.5 mL) salt
Preparation
Set oven control to broil. Mix sugar and cinnamon. Brush both sides of each tortilla with butter; sprinkle with sugar-cinnamon mixture. Cut each tortilla into 12 wedges.
Place tortilla wedges in single layer in 2 ungreased 15x10x1-inch pans or on 2 baking sheets. Broil 2 to 4 minutes, turning once, until crispy and golden brown. Cool completely, about 15 minutes.
In medium bowl, mix remaining ingredients. Serve salsa with chips.