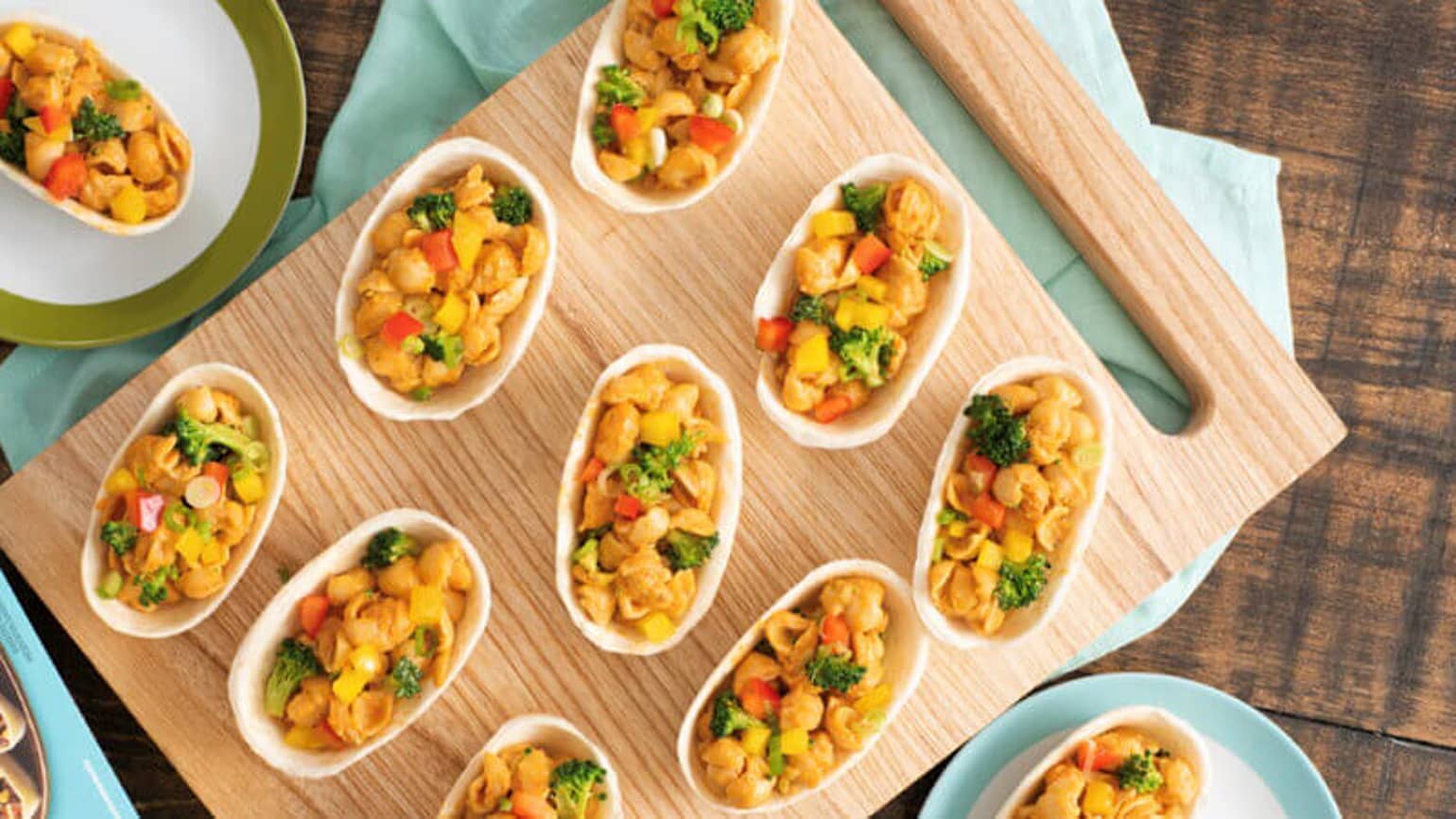 Mac and Cheese Taco Bites
This stovetop mac and cheese comes together quickly and delivers big comfort food flavours that everyone will enjoy.
Ingredient List
1 pkg (264 g) Old El PasoTM Appetizer Kit (contains mini soft tortilla bowls, taco sauce and taco seasoning)
1 cup (250 mL) mini pasta shells
3/4 cup (175 mL) each small broccoli and cauliflower florets
2 cloves garlic, minced
1/3 cup (75 mL) cream cheese, cut into cubes
1/3 cup (75 mL) sour cream
1 cup (250 mL) shredded marble cheese
1/4 cup (60 mL) each finely sliced green onion, red pepper and yellow pepper
Preparation
Cook pasta according to package directions, adding broccoli and cauliflower florets in the last 3 minutes of cooking. Drain, reserving 1/3 cup (75 mL) cooking liquid.
Return pasta, broccoli and cauliflower to saucepan set over low heat; stir in garlic and reserved cooking liquid. Stir in cream cheese, sour cream, taco sauce and taco seasoning. Toss until well coated and heated through.
Stir in cheese; cook for 2 to 3 minutes or until cheese melts. Divide among mini tortilla bowls. Garnish with green onion, and red and yellow peppers.
Expert Tips
Garnish with snipped fresh chives.