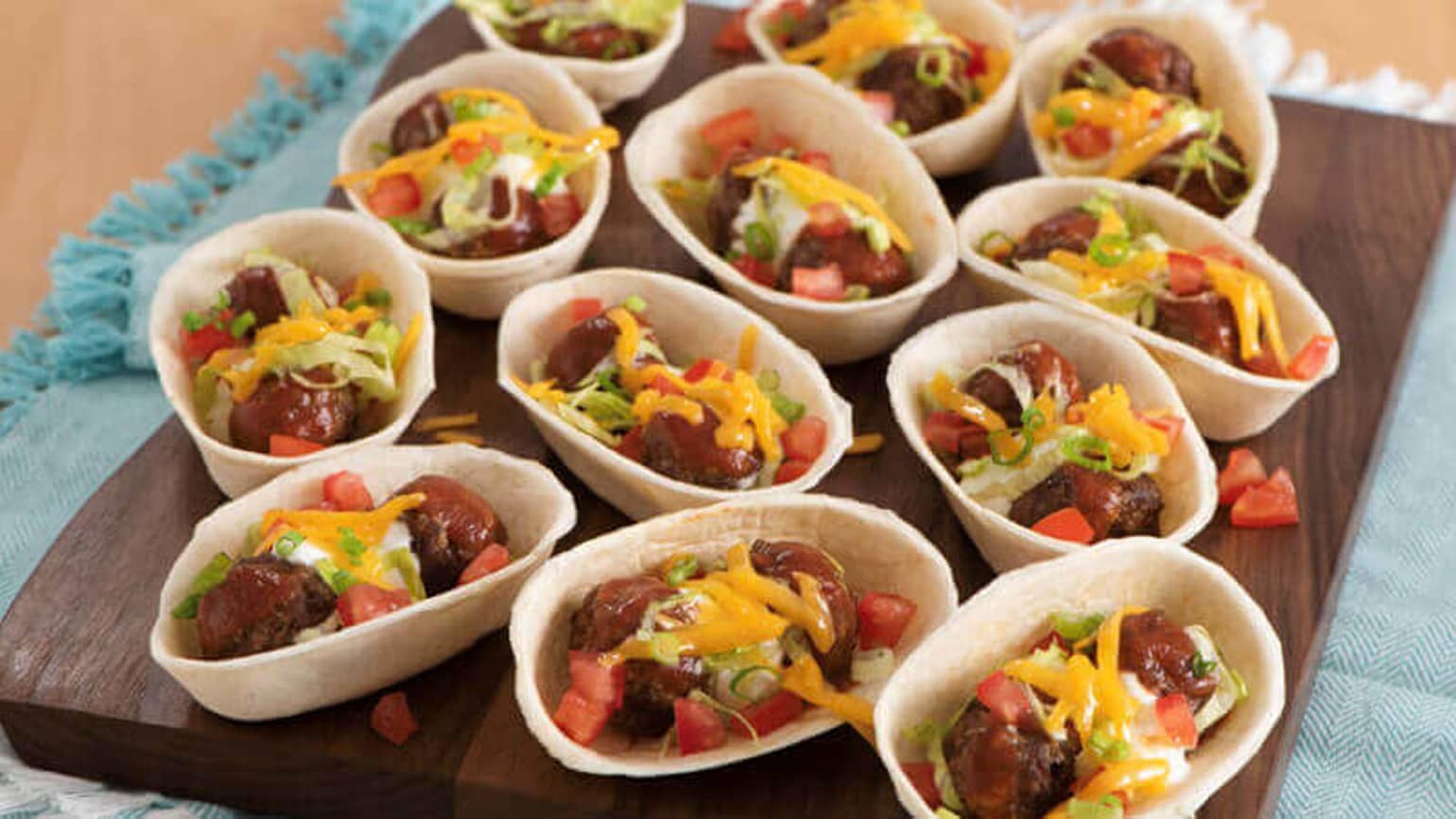 Meatball Taco Bites
These taco-seasoned meatballs are a festive appetizer that will wow any crowd.
Ingredient List
1 pkg (264 g) Old El Pasoᵀᴹ Appetizer Kit (contains mini soft tortilla bowls, taco sauce and taco seasoning)
12 oz (375 g) lean ground beef
1/4 cup (60 mL) bread crumbs
1 egg
2 tbsp (30 mL) olive oil
1/2 cup (125 mL) sour cream
1 cup (250 mL) shredded lettuce
1 cup (250 mL) diced tomatoes
1/2 cup (125 mL) grated Cheddar cheese
2 tbsp (30 mL) finely sliced green onions
Preparation
Mix together taco seasoning, ground beef, bread crumbs and egg. Divide into 24 portions and roll into small balls.
Heat oil in large skillet set over medium heat; cook meatballs for 8 to 10 minutes or until golden brown all over. Transfer to 350°F (180°C) oven; bake for about 5 minutes until cooked through. In small saucepan, bring taco sauce to simmer.
Place two meatballs in each mini tortilla bowl; top with taco sauce and dollop of sour cream. Sprinkle with shredded lettuce, diced tomatoes, Cheddar and green onions.
Expert Tips
Substitute baby spinach or arugula for shredded lettuce.