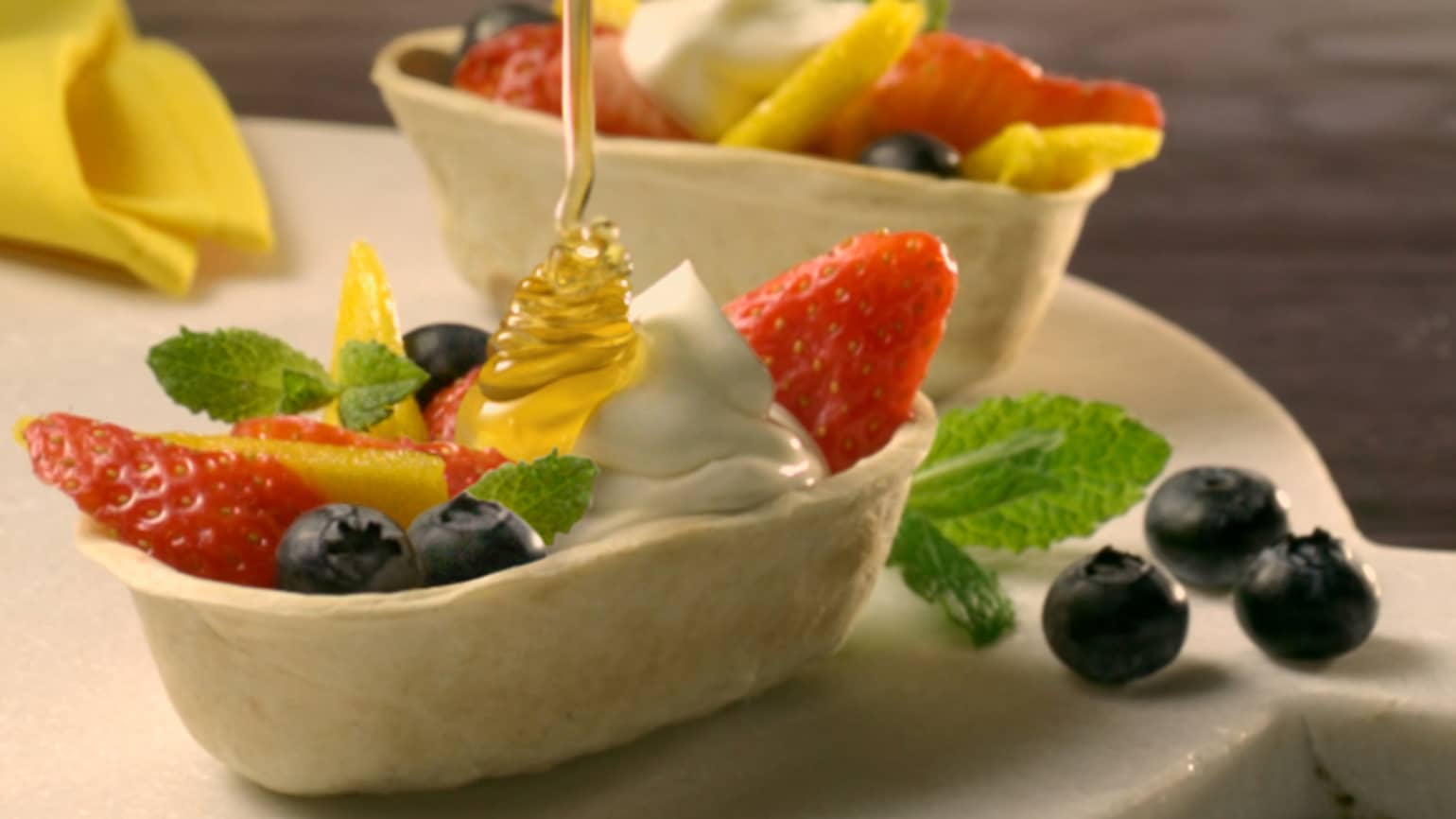 Mini Tortilla Bowl Fruit Tacos
Crisp tortilla bowls filled with fresh fruit, yogurt and a drizzle of sweet honey make a delicious end to a summer meal or barbeque.
Ingredient List
1 package (12 count) Old El Paso™ Mini Tortilla bowls
1 1/2 tbsp. unsalted butter, melted
1 cup small strawberries, halved
1 1/2 cups blueberries
1 small ripe mango, peeled and flesh thinly sliced
1/2 cup Greek-style yogurt
Runny honey, to drizzle
Mint sprigs, to decorate (optional)
Preparation
Heat oven to 400ºF. Lightly brush the inside of the tortilla bowls with the melted butter. Place on an ungreased baking sheet. Bake for 4 to 5 minutes or until the rims of the tortillas are lightly browned. Leave to cool.
Fill each tortilla bowl with the strawberries, blueberries and mango slices. Top with a spoonful of yogurt and a drizzle of honey. Decorate with a mint sprig, if using and serve immediately.