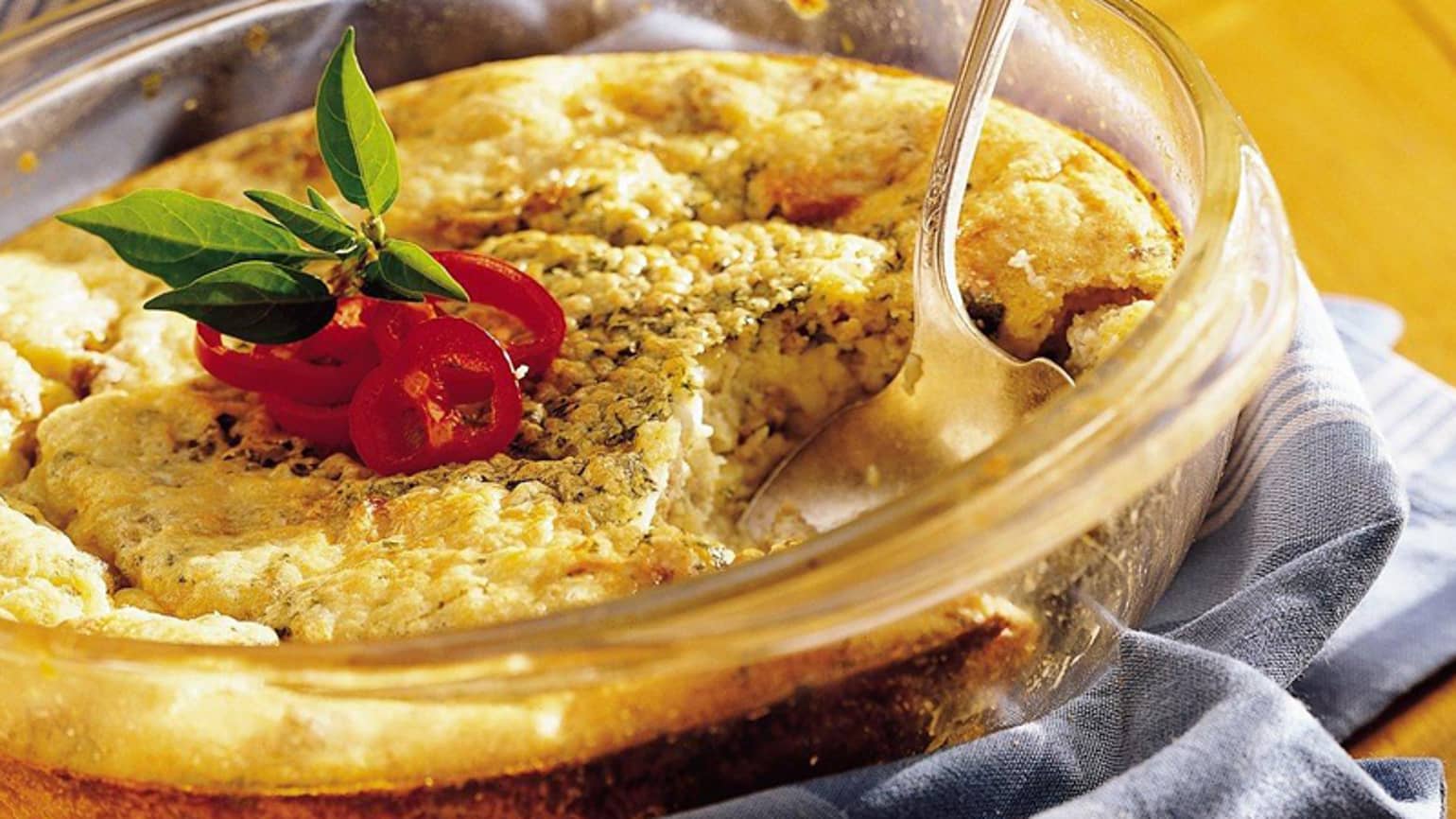 Overnight Sausage and Egg Bake
Bake this delicious recipe featuring eggs, cheese and sausage for breakfast, that has been put together the night before - serve with Old El Paso* Thick 'n Chunky salsa.
Total Time
10 Hours
5 Minutes
Ingredient List
500 g bulk chorizo or pork sausage
1 cup (250 mL) Bisquick* Mix
1 cup (250 mL) shredded Monterey Jack or Cheddar cheese
2 cups (500 mL) milk
2 tsp (10 mL) chopped fresh cilantro
1 tsp (5 mL) ground mustard
6 eggs, slightly beaten
Old El Paso* Thick 'N Chunky Salsa
Preparation
Spray 8-inch square (2-quart) glass baking dish with nonstick cooking spray. In large skillet, cook sausage over medium-high heat 5 to 7 minutes, stirring occasionally, until no longer pink; drain.
In large bowl, mix sausage and remaining ingredients except salsa. Pour into baking dish. Cover; refrigerate at least 8 hours but no longer than 24 hours.
Heat oven to 350ºF. Bake uncovered 50 to 60 minutes or until knife inserted in centre comes out clean. Serve with salsa.