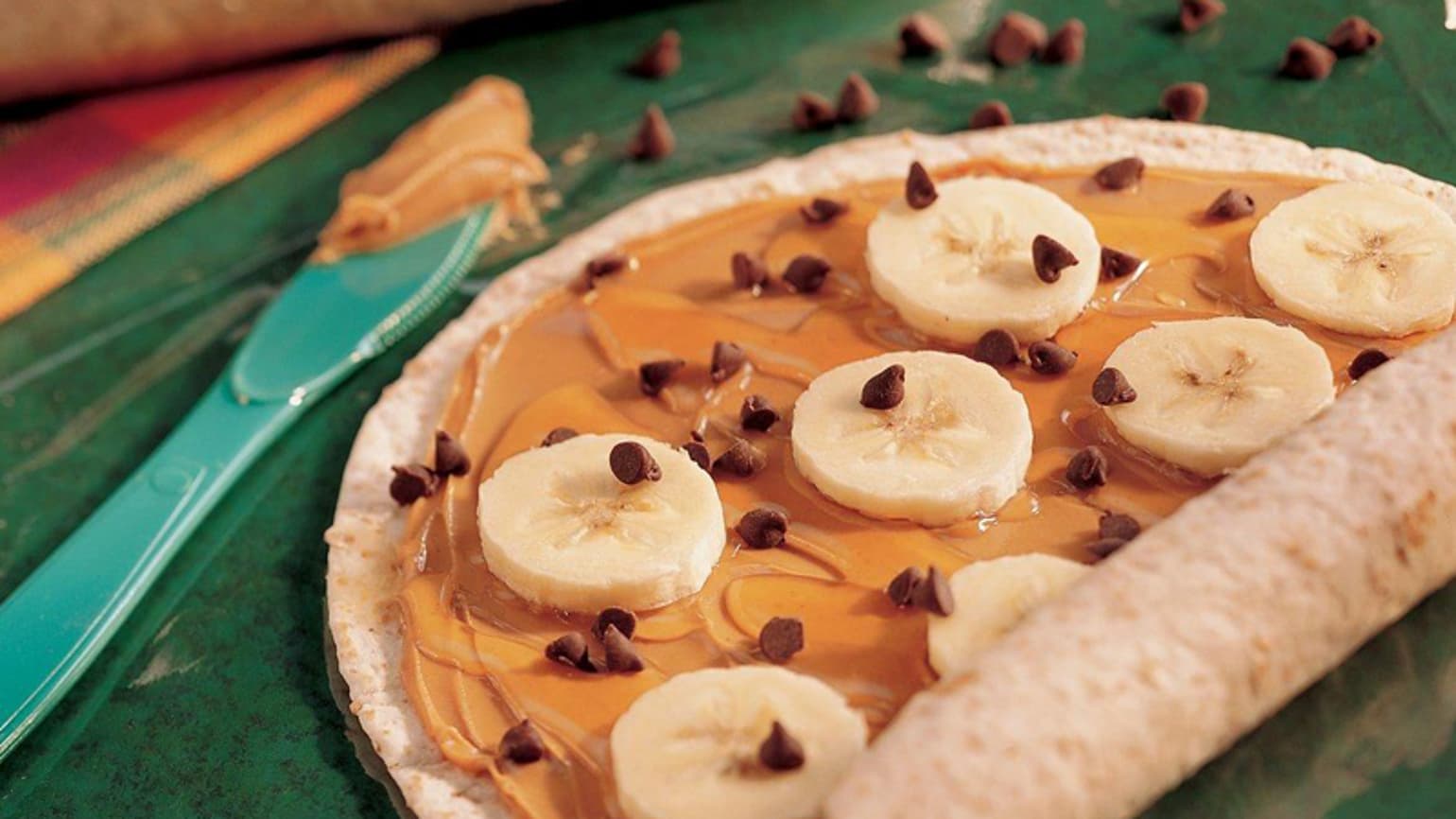 Peanut Butter and Banana Wraps
Wrap up sliced bananas, creamy peanut butter and chocolate chips in flour tortillas. Is it a fun weekend lunch, a great afternoon snack or a simple indulgent dessert? You can decide.
Ingredient List
1/2 cup (125 mL) creamy peanut butter or soynut butter
1/2 pkg (8 large) Old El Paso* Flour Tortillas
1/4 cup (50 mL) honey
2 small bananas, sliced
1/4 cup (50 mL) miniature semisweet chocolate chips, optional
Preparation
Spread 2 tablespoons of the peanut butter evenly over each tortilla. Drizzle 1 tablespoon of the honey over each tortilla. Top with banana slices and chocolate chips.
Roll up tortillas. Secure with toothpicks.
Expert Tips
To keep sliced bananas from turning brown, just dip into lemon or orange juice before assembling wraps.
Not a chocolate chip fan? Use 1/4 cup chopped walnuts instead.