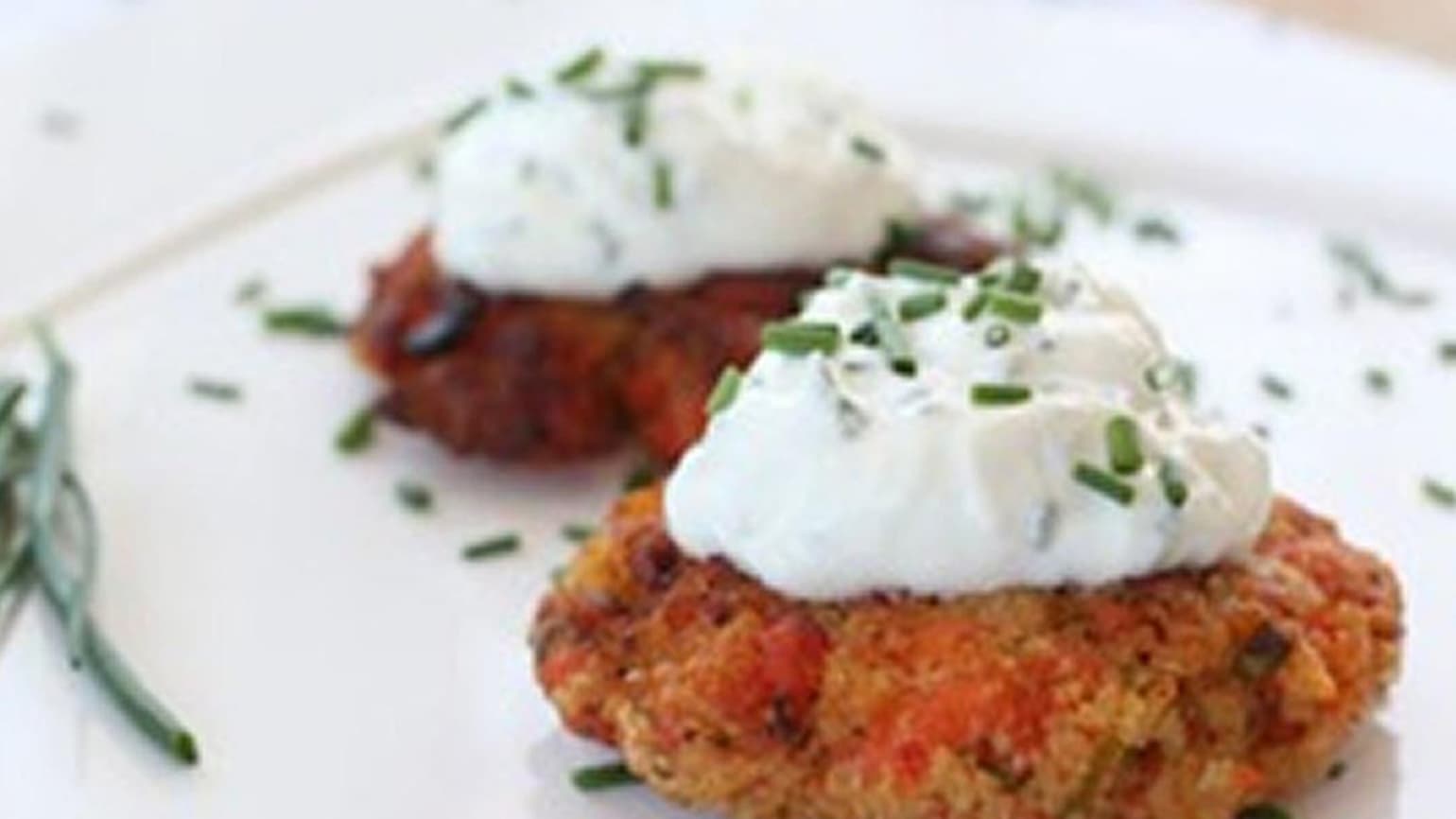 Salmon Cakes
Here's a prize catch: a seafood recipe using cupboard-ready canned salmon.
Ingredient List
3/4 cup (175 mL) plain bread crumbs
1/4 cup (50 mL) finely chopped celery
1/4 cup (50 mL) finely chopped onion
1/4 cup (50 mL) nonfat sour cream
1 tbsp (15 mL) Dijon mustard
1 egg white, beaten
2 cans (213 g each) salmon, drained, skin and bones removed, flaked
1 can Old El Paso* Chopped Green Chiles, drained
Preparation
In large bowl, combine all ingredients; mix well. Cover; refrigerate 10 minutes or until slightly firm.
Shape mixture into 4 patties, about 3/4 inch thick.
Spray large nonstick skillet with nonstick cooking spray. Heat over medium-high heat until hot. Add patties; cook 6 to 8 minutes or until golden brown, turning once. If desired, serve with additional nonfat sour cream.