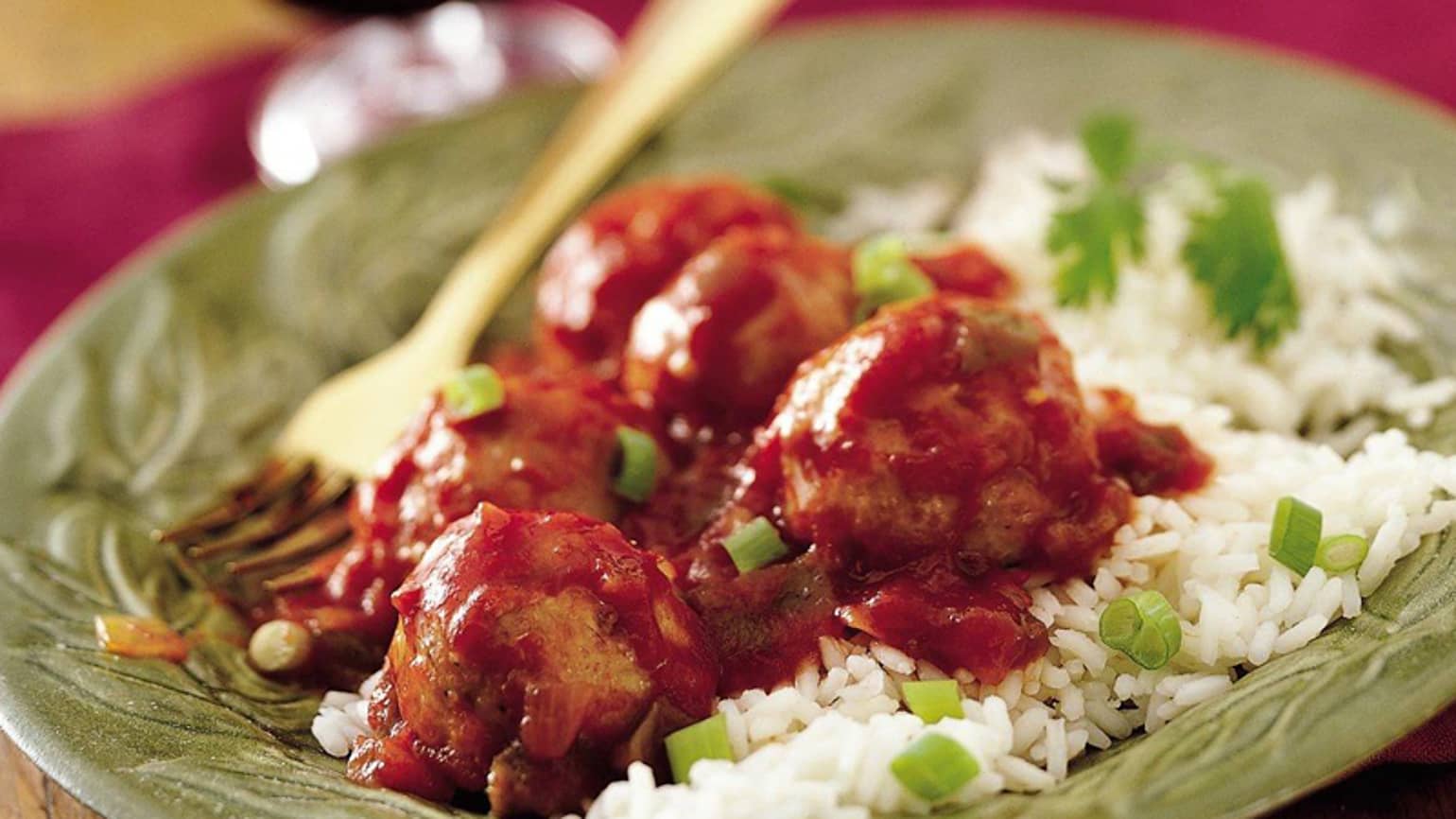 Salsa Turkey Meatballs
Salsa and ground turkey makes this new twist on the traditional meatball both healthy and tasty. And, kids will have fun helping prepare this delicious dish.
Ingredient List
1 lb (500 g) ground turkey
1/2 cup (125 mL) plain bread crumbs
3 tbsp (45 mL) milk
1/2 tsp (2 mL) salt
1/2 tsp (2 mL) Worcestershire sauce
1/4 tsp (1 mL) pepper
1/4 cup (50 mL) finely chopped onion
1 egg
1 jar (650 mL) Old El Paso* Thick N' Chunky Salsa
2 green onions, thinly sliced
Preparation
Heat oven to 400°F (200°C). Mix all ingredients except salsa and green onions. Shape mixture into twenty 1 1/2 -inch (3.5 cm) meatballs.
Place in ungreased 9x13-inch (22x33 cm) rectangular baking pan. Bake uncovered 20 to 25 minutes or until thermometer inserted in center of meatballs reads 165°F (70°C).
In 2-quart (2 L) saucepan, place salsa and meatballs. Heat to boiling, stirring occasionally; reduce heat. Cover and simmer about 15 minutes or until salsa and meatballs are hot. Sprinkle with green onion.
Expert Tips
Bake meatballs (without salsa) in advance, then freeze up to 1 month. Heat salsa to boiling, then stir in frozen meatballs. Simmer uncovered 15 to 20 minutes or until meatballs are heated through. Great with either mild, medium or hot Old El Paso* Thick N' Chunky Salsa. Serve with rice and a tossed green salad.