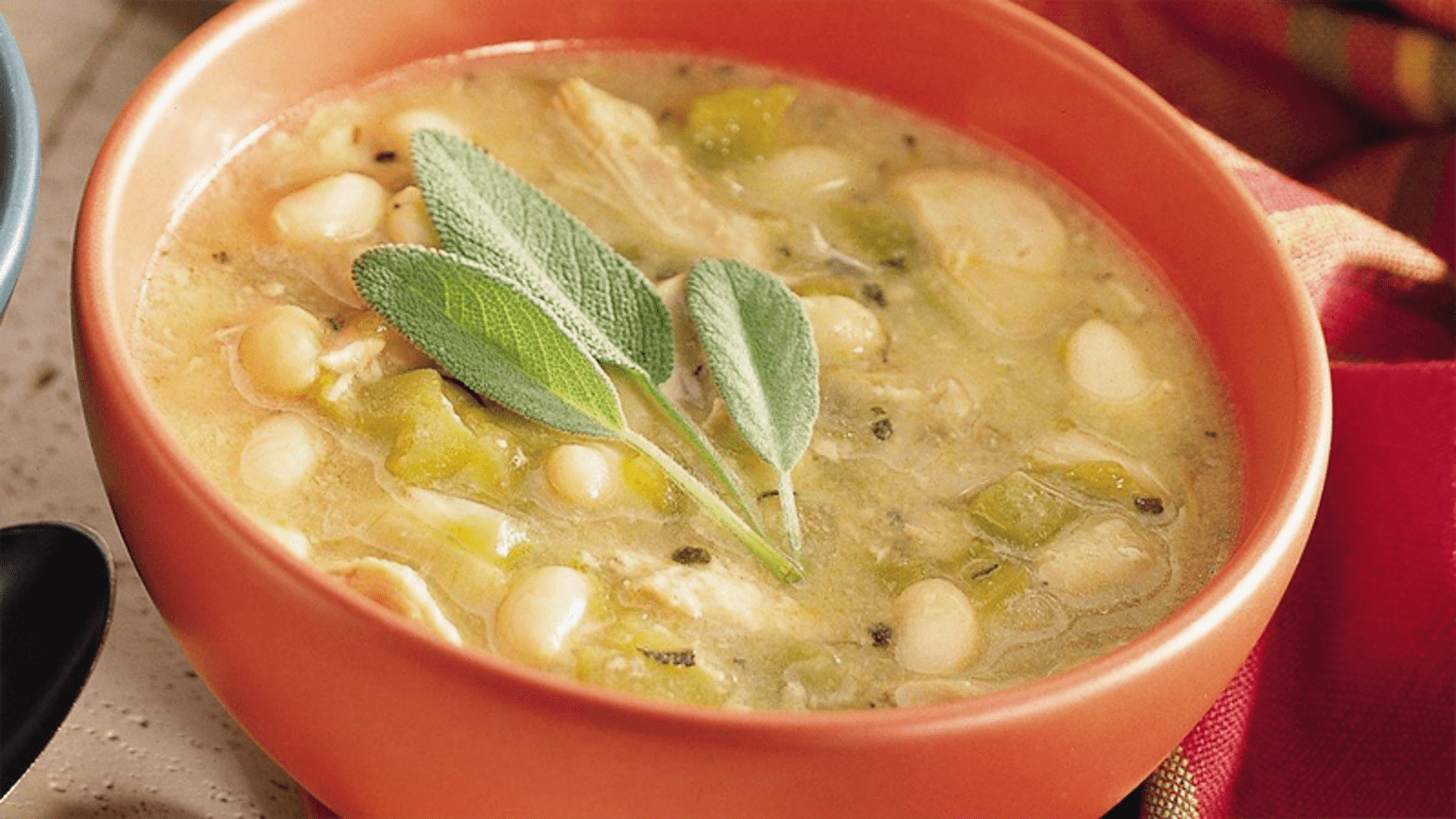 Slow-cooked White Chili With Chicken
Cluck, cluck! Chili goes white with chicken in a slow and spicy brew.
Total
10 Hours
15 Minutes
Ingredient List
1 lb (500 g) boneless skinless chicken thighs, cut into thin strips
1 cup (250 mL) dried great northern beans, rinsed, sorted
1 medium onion, chopped
1 garlic clove, minced
2 tsp (10 mL) dried oregano leaves
1/2 tsp (2 mL) salt
1 can condensed cream of chicken soup
5 cups (1.25 L) water
1 tsp (5 mL) cumin
1/4 tsp (1 mL) hot pepper sauce
1 can Old El Paso* Chopped Green Chiles
Fresh sage, if desired
Preparation
In 3 1/2 or 4-quart slow cooker, combine chicken, beans, onion, garlic, oregano, salt, soup and water; mix well.
Cover; cook on low setting for 8 to 10 hours or until beans are tender and chicken is no longer pink.
Just before serving, stir in cumin, hot pepper sauce and chiles. Serve with additional hot sauce if desired. Garnish with sage.
Expert Tips
This recipe was tested in slow cookers with heating elements in the side and bottom of the cooker, not in cookers that stand only on a heated base.
For slow cookers with just a heated base, follow the manufacturer's directions for layering ingredients and choosing a temperature.
From time to time, reformulations of products may alter nutrient value, ingredients and/or allergens. Maintaining on-line information accuracy at all times can be difficult. In the event of a conflict between the data that is shown on this site and that which is on the package, the data on the package should be the primary resource for accurate and up to date data for the product in the package.