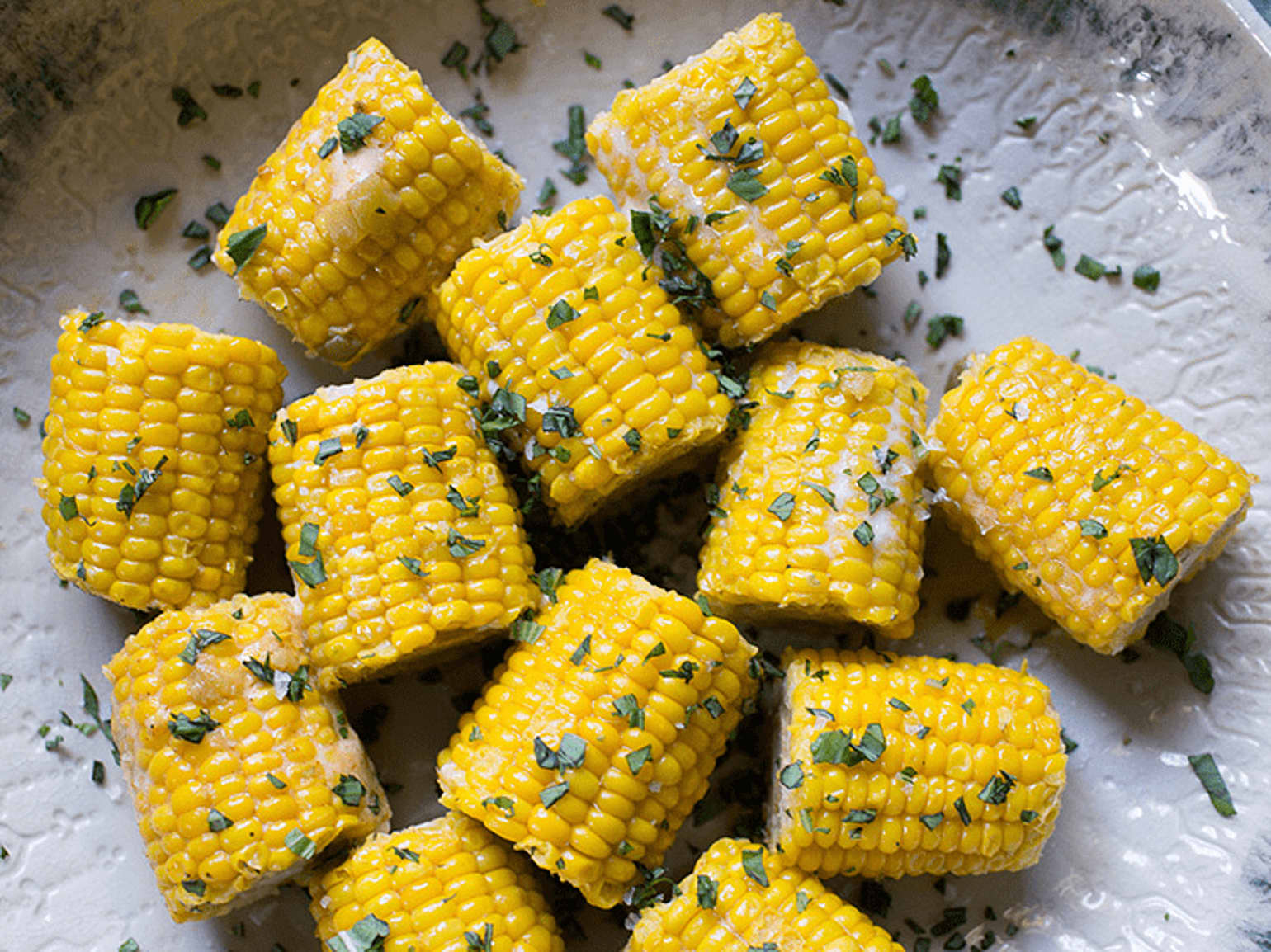 Slow-Cooker Mexican Corn
Corn-on-the-cob brings a summertime feel to dinner any time of the year!
Ingredient List
1/2 cup (125 mL) butter, cut into pieces, softened
1/2 can (127 mL) Old El Paso™ Chopped Green Chilies
2 teaspoons (10 mL) from 1 package (24 g) Old El Paso™ Taco Seasoning Mix
Salt and pepper, to taste
1 bag (12 count) frozen mini sweet corn-on-the-cob
Fresh chopped cilantro
Preparation
In small bowl mix butter, green chilies and taco seasoning. Add salt and pepper to taste.
Cut 12 squares of tin foil, big enough to wrap each ear of corn completely.
Place 1 ear of frozen corn on each square of tin foil. Spread a little flavoured butter over each piece of corn. Wrap the pieces of corn up tightly in the foil and place in slow cooker. Turn the slow cooker to Low, cover and cook for 4 to 5 hours.
Remove the foil and sprinkle with fresh cilantro.
Expert Tips
So many herbs and spices can be used to make flavoured butter–experiment and see what you can come up with!
Husked fresh corn can be substituted for the frozen corn in this recipe.
Not everyone loves cilantro so it may be a good idea to place it in a small bowl and let people sprinkle it themselves.