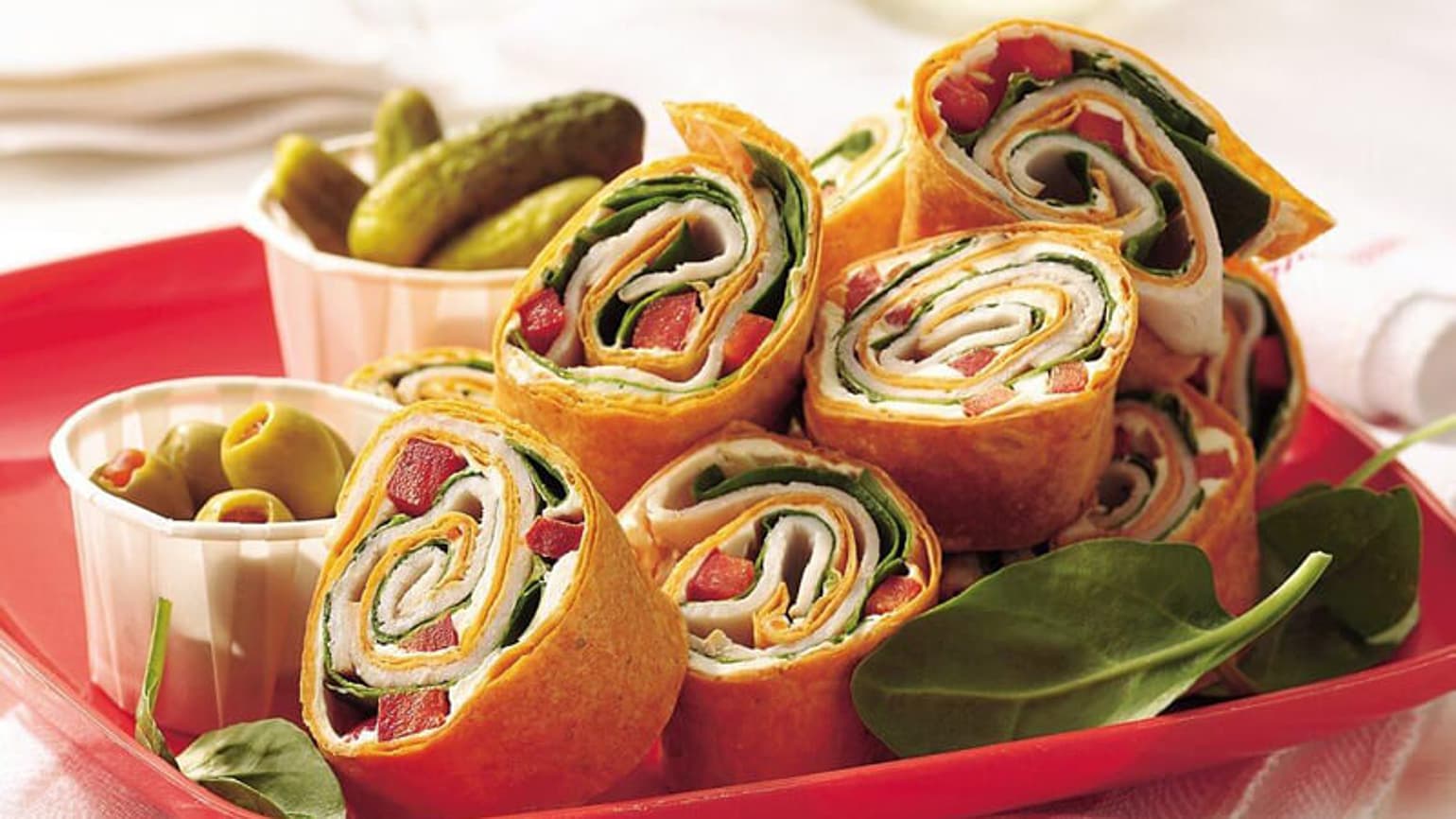 Turkey-Spinach Wraps
Summer-fresh apps are a wrap with just five ingredients and 15 minutes.
Total Time
1 Hours
15 Minutes
Ingredient List
5 Old El Paso* Large Flour Tortillas
1 cup (250 mL) refrigerated roasted red pepper dip
3 cups (750 mL) lightly packed baby spinach leaves
2 large plum (Roma) tomatoes, thinly sliced
1/2 lb (250 g) thinly sliced cooked smoked turkey (from deli)
Preparation
Spread each tortilla evenly with dip. Arrange spinach leaves evenly over dip to within 1 inch of top edge. Top with single layer of tomato slices. Evenly layer turkey slices over tomatoes.
Starting with bottom edge, tightly roll up each tortilla. Wrap rolls individually in plastic wrap. Refrigerate at least 1 hour but no longer than 24 hours.
To serve, trim off uneven ends of rolls. Cut rolls into 1-inch slices; arrange on serving platter.
Expert Tips
Roasted red pepper dip is usually found in the refrigerated deli section of your grocery store.
These wraps are delicious sandwiches for lunch. Just cut them into larger pieces.
You can also use thinly sliced cooked roast beef or ham in these wraps.