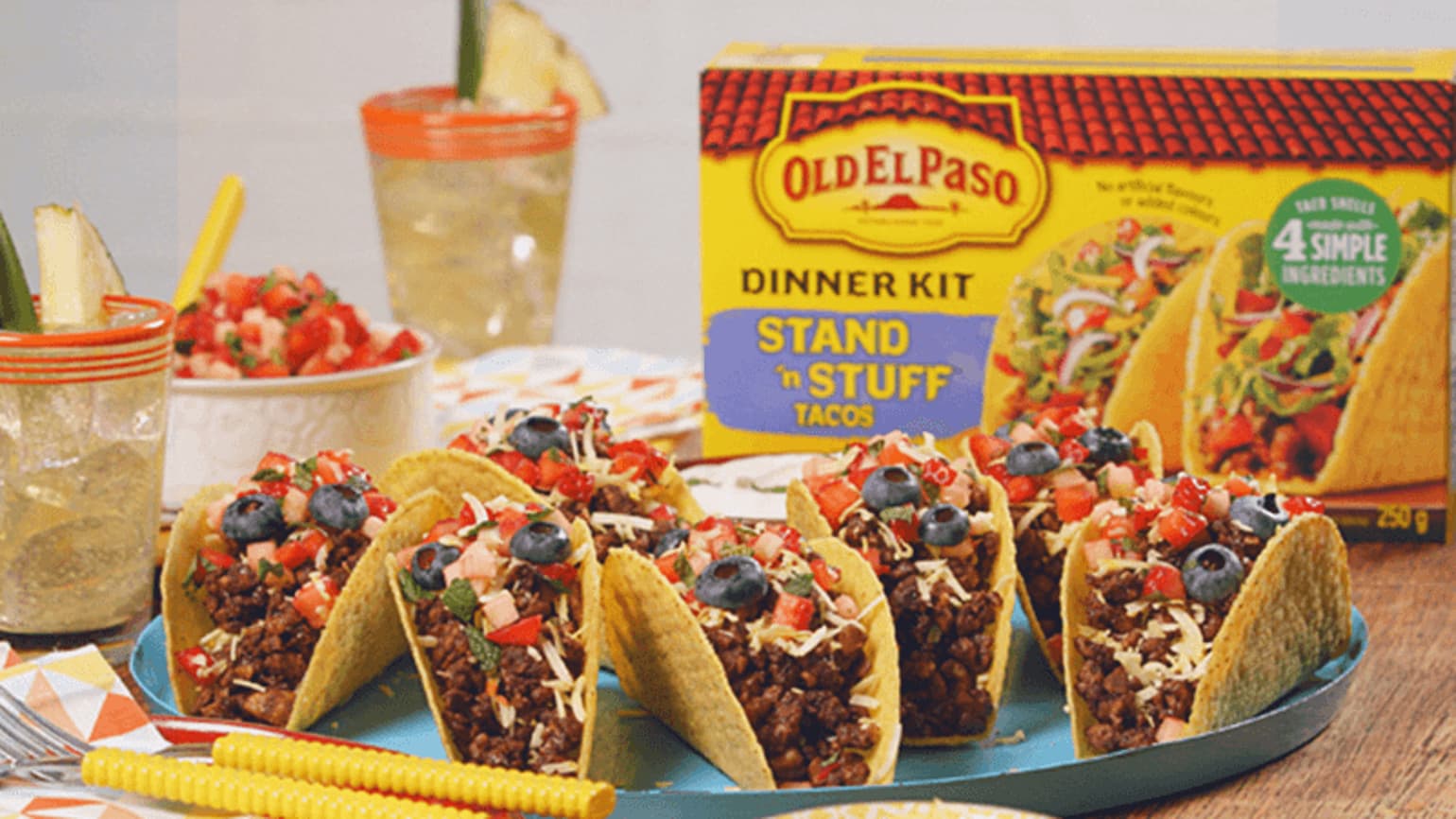 Ingredient List
3 cups walnut halves
2 tbsp packed brown sugar
3 oz semisweet chocolate, finely chopped
11/4 cups sweetened coconut flakes
Yellow and orange gel food colouring
1 ½ cup strawberries, finely chopped
Half apple, peeled and finely chopped
2 tsp lime or lemon juice
3 tbsp chopped fresh mint
¼ cup blueberries (optional)
½ cup Greek vanilla yogurt
1 pkg Old El Paso Stand n' Stuff Tacos
Preparation
Pulse walnuts in a food processor until it resembles the size of cooked ground beef. Melt chocolate in a large microwave-safe bowl. Stir in walnuts and sugar to coat; microwave to melt and stir if needed.
Place coconut in a resealable plastic bag. Dip a toothpick in the food colouring and stir into the coconut; seal the bag and massage the coconut, adding more colouring until it resembles shredded cheddar cheese.
In a bowl, stir the strawberries, apple, lime juice and mint to resemble salsa.
Slice blueberries into rounds then use the tip of a round piping tip to cut out holes to mimic olives.
Fill tacos with the walnut beef mixture and top with coconut cheese, strawberry salsa, blueberry olives and Greek yogurt sour cream if desired.