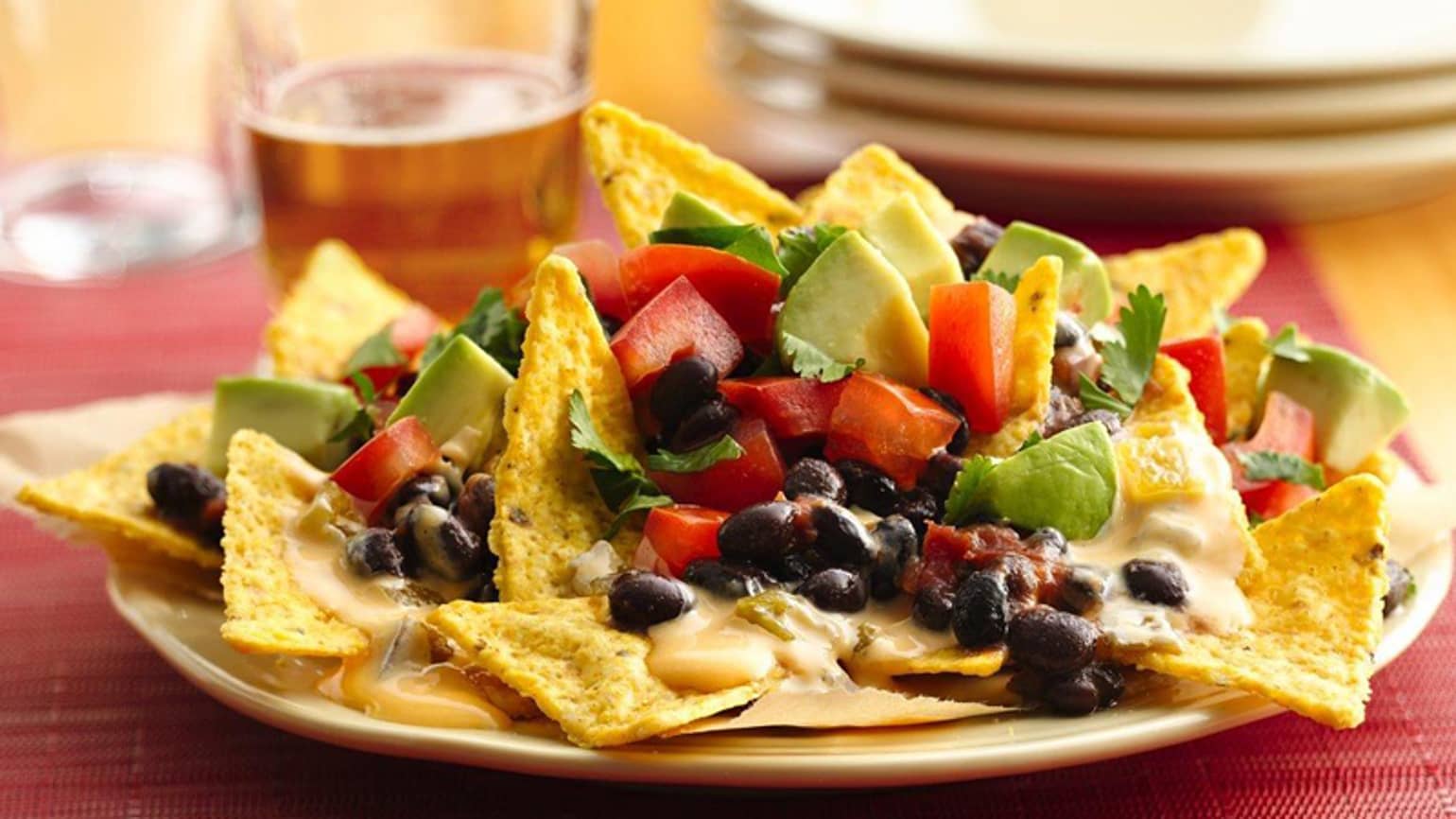 Beer Queso Nachos
Nachos smothered with queso dip are sure to be a hit at any party.
Ingredient List
8 cups (2 L) tortilla chips
1 loaf (8 oz/250 g) processed cheese product cut into small cubes
1 cup (250 mL) shredded mild Cheddar cheese
1 can (127 mL) Old El PasoTM Chopped Green Chilies
1 can (19 oz/540 mL) black beans, drained and rinsed
1/2 cup (125 mL) Old El PasoTM Thick N' Chunky Salsa
1 medium avocado, pitted, peeled and chopped
1 medium tomato, seeded, chopped
2 tbsp (30 mL) chopped fresh cilantro
1/2 cup (125 mL) lager beer (or ginger ale)
Preparation
Heat oven to 350ºF.
Line large cookie sheet with cooking parchment paper. Arrange tortilla chips on cookie sheet. Bake 5 minutes to warm chips.
Meanwhile, in 2-quart saucepan, heat beer over medium heat until just starting to simmer. Slowly add the cheeses in small amounts, stirring constantly with whisk, until melted. Stir in chiles.
In medium bowl, mix beans and salsa. Microwave uncovered on High 2 to 3 minutes or until hot.
To serve, pour half of the cheese sauce over warm chips; top with half of the bean mixture. Top with remaining cheese mixture and remaining bean mixture. Serve with remaining ingredients.
Expert Tips
Nachos are easy to customize. Reduce the fat by using baked tortilla chips. Add extra flavor by piling on the vegetables.