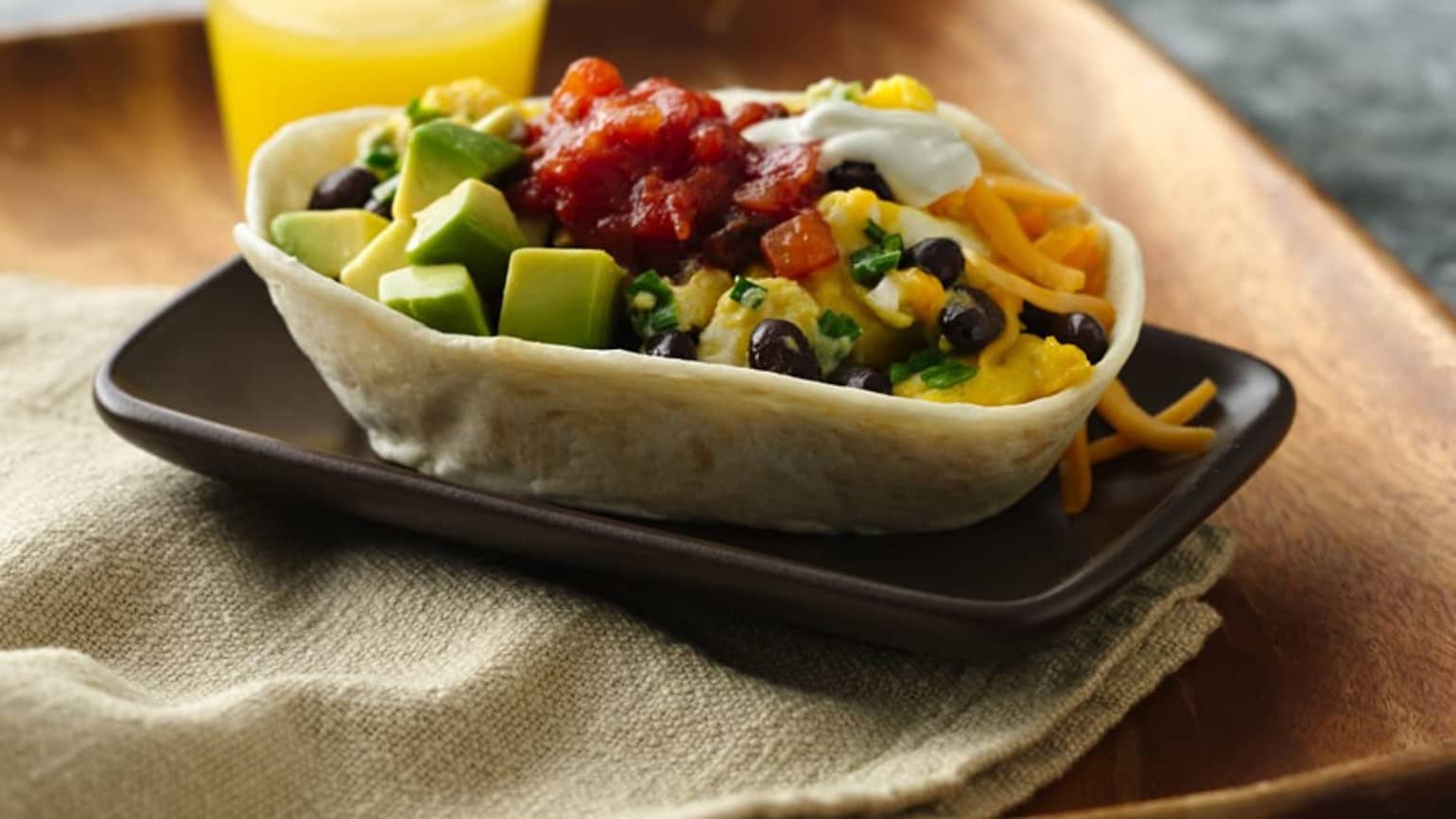 Breakfast Tortilla Bowls
Tacos for breakfast? Absolutely! The Old El Paso* Tortilla Bowls make the perfect vessel to hold your breakfast favourites.
Ingredient List
6 eggs
1/4 cup (50 mL) half-and-half
1/4 tsp (1 mL) salt
2 tsp (10 mL) butter
1 can (19 oz/540 mL) black beans, drained, rinsed
4 medium green onions, sliced (1/2 cup/125 mL)
6 Old El Pasoᵀᴹ Tortilla Bowls (from 8-count package)
1 cup (250 mL) shredded Cheddar cheese
1/3 cup (75 mL) Old El Pasoᵀᴹ Thick N' Chunky Salsa
1 avocado, pitted, peeled and diced
1/3 cup (75 mL) sour cream
Preparation
In large bowl, beat eggs with whisk. Add half-and-half and salt; beat well. In 10-inch nonstick skillet, melt butter over medium heat. Add egg mixture; cook about 7 minutes, scraping cooked eggs up from bottom of skillet occasionally, until mixture is firm but still moist. Gently fold in beans and green onions, stirring to combine.
Heat tortillas as directed on package. Divide egg mixture evenly among tortillas. Top with Toppings. If desired, garnish with dark green tops of green onions.
Expert Tips
Complete this fabulous meal with a delicious fresh fruit salad.