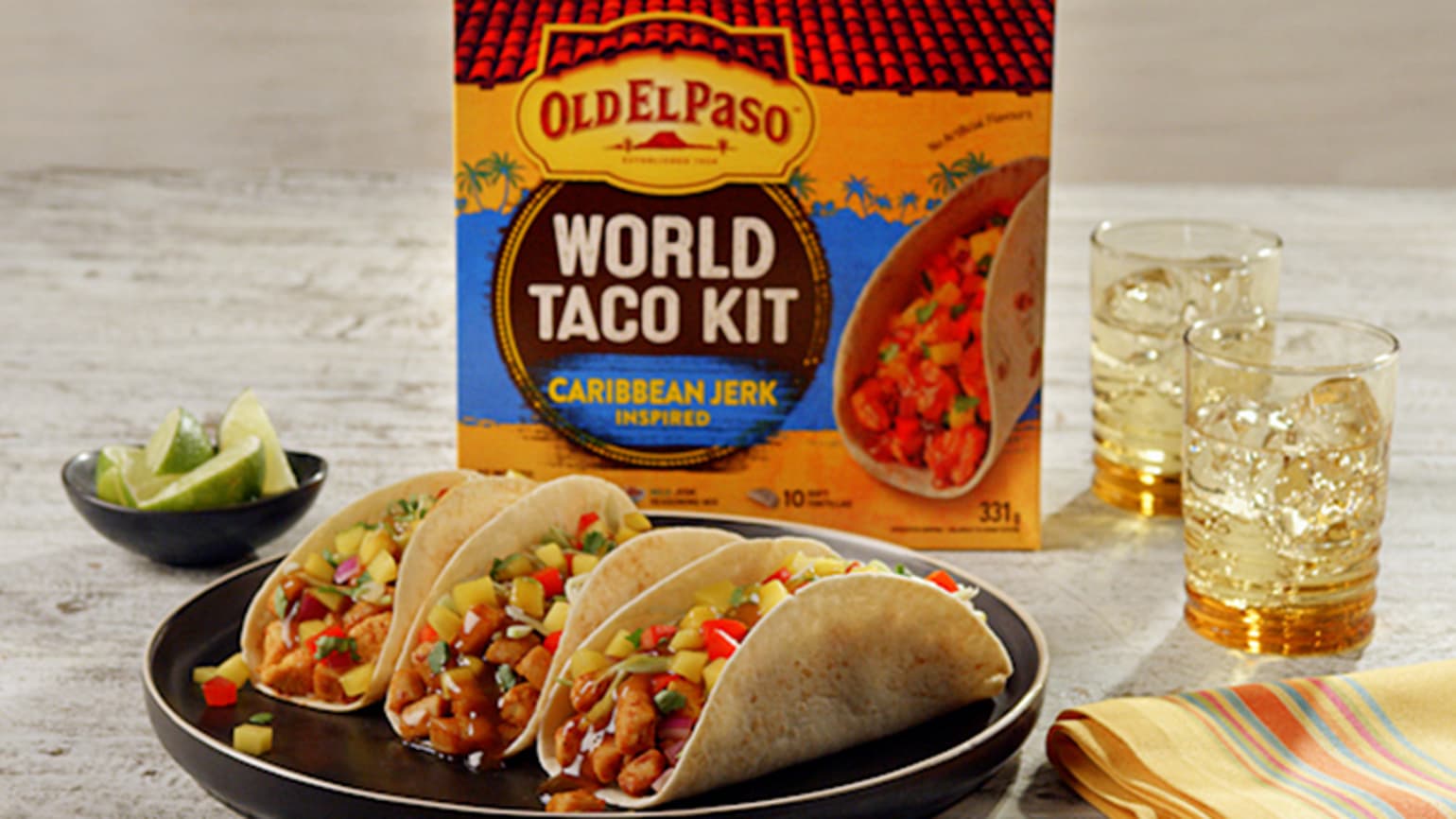 Caribbean Jerk Tacos
Savour the taste of summer with our new Caribbean-inspired World Taco Kit! The smokey jerk seasoning and tangy pineapple pepper sauce will turn a hot nights into a tropical delight!
Ingredient List
1 Old El Paso Caribbean Jerk World Tacos Kit
1lbs boneless skinless chicken breasts
1 tbsp vegetable oil
2 tbsp water
Toppings
Mango or pineapple
Red Bell Pepper
Cilantro
Lime
Preparation
Cut chicken into ½-inch cubes. Stir chicken pieces, oil and Seasoning Mix in large non-stick skillet until well coated. Cook over medium-high heat 7 to 8 minutes, or until thoroughly cooked. Reduce heat; add water and cook uncovered, while stirring, 1 to 2 minutes, longer or until desired consistency.
Remove tortillas from bag. To hear in microwave, place on microwavable plate; cover and microwave on high 30 to 45 seconds until warm. To heat in oven, wrap stack in foil; place on baking sheet. Bake at 325 F (160C) for 10 minutes until warm.
Spoon chicken filling onto tortillas. Top with mango or pineapple, red onion, red pepper, cilantro, or any of your favourite taco toppings. Drizzle with Pineapple Pepper Sauce.