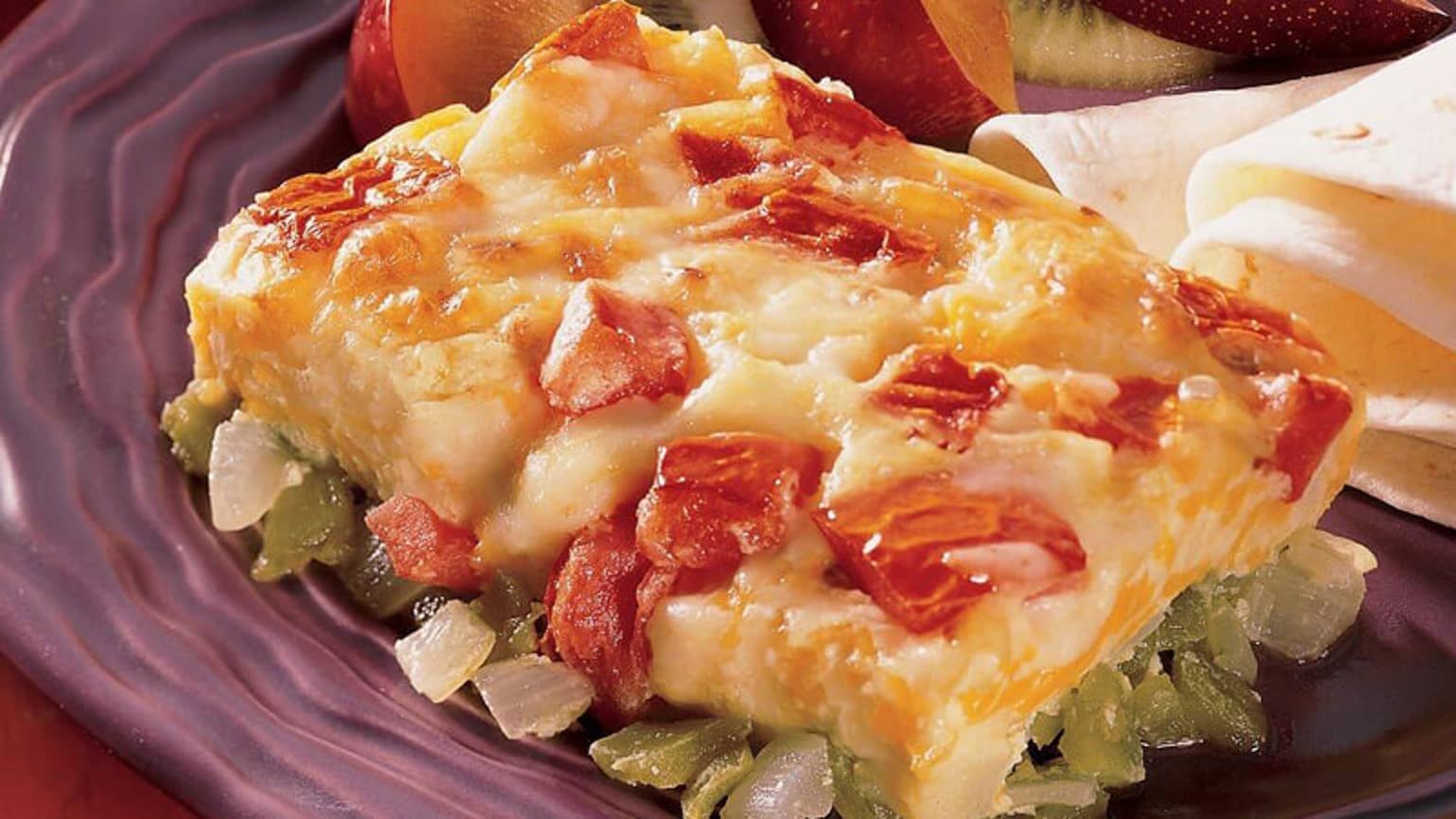 Cheesy Chile Rellenos Casserole
Total Time
1 Hours
5 Minutes
Ingredient List
1 tbsp (15 mL) margarine or butter
1 cup (250 mL) chopped onions
2 cans Old El Paso* Chopped Green Chiles, drained
1 1/2 cups (375 mL) shredded Cheddar cheese
1 1/2 cups (375 mL) shredded Monterey Jack cheese
3 eggs
3/4 cup (175 mL) sour cream
1/4 to 1/2 tsp (1 to 2 mL) crushed red pepper flakes
1 cup (250 mL) chopped seeded tomato
Preparation
Heat oven to 350ºF. Lightly grease 8 or 9-inch square pan. Melt margarine in medium skillet over medium-high heat. Add onions; cook and stir until crisp-tender. Stir in green chiles. Spoon chile mixture evenly into greased pan. Sprinkle with cheeses.
In small bowl, beat eggs slightly. Beat in sour cream and red pepper flakes. Spoon egg mixture evenly over cheeses. Sprinkle with tomato.
Bake at 350ºF for 35 to 45 minutes or until knife inserted in center comes out clean.