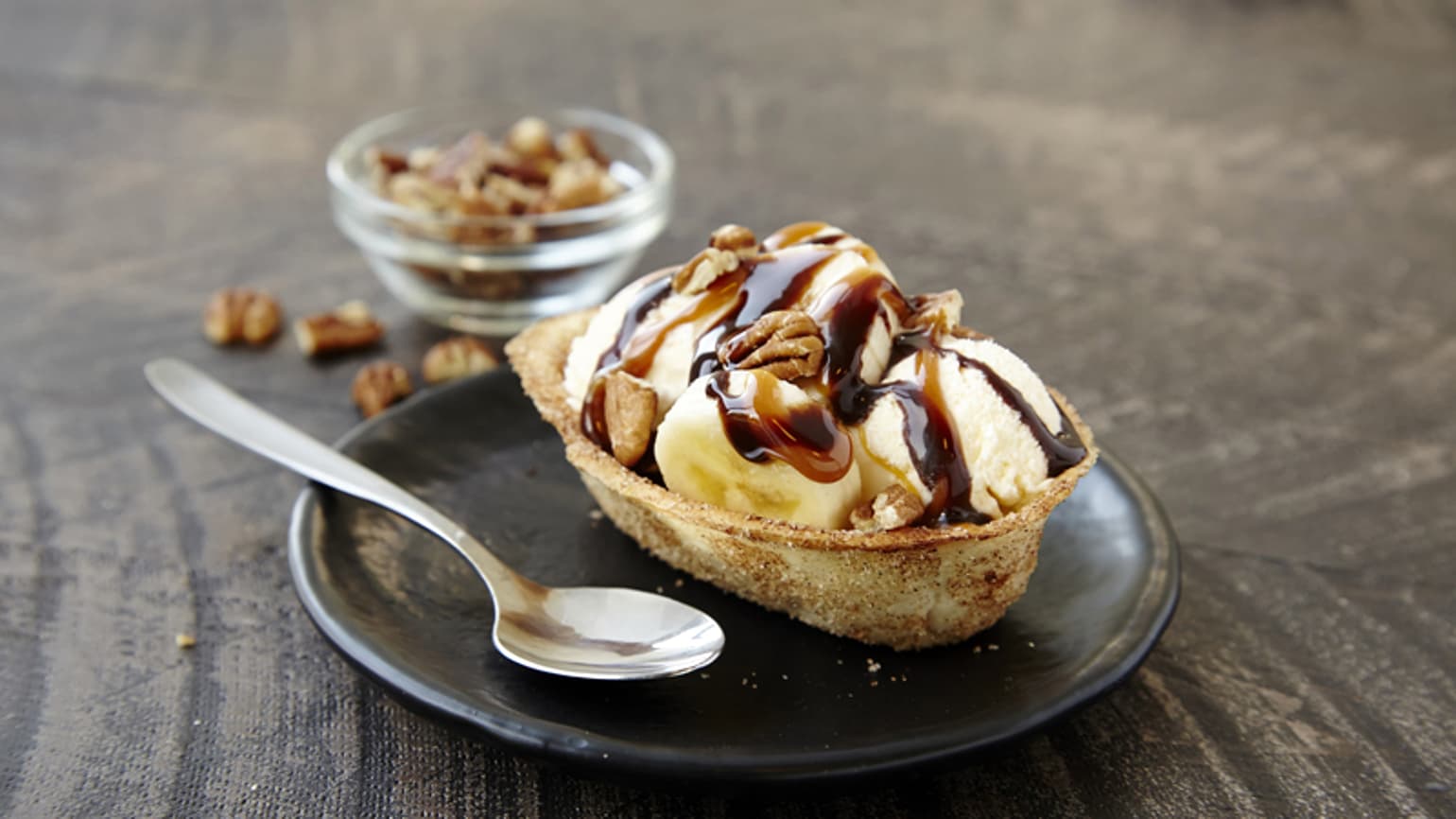 Churro Tacos
These crispy, sugared mini tortillas make the perfect bowl for your favourite ice cream sundae creations.
Ingredient List
1 tablespoon (15 mL) sugar
1/2 teaspoon (2 mL) cinnamon
1 tablespoon (15 mL) butter, melted
12 Old El Paso™ mini tortilla bowls
1 1/2 cups (375 mL) ice cream, such as chocolate or vanilla
2 bananas, sliced
1/4 cup (50 mL) chocolate sauce
1/4 cup (50 mL) caramel sauce
1/4 cup (50 mL) chopped toasted pecans
Preparation
Heat oven to 375°F (190°C). Line cookie sheet with foil. Combine sugar and cinnamon in small bowl. Lightly brush melted butter on all sides of each tortilla bowl, and place on cookie sheet. Sprinkle inside of each bowl with sugar mixture. Bake 6 to 8 minutes or until lightly browned on edges. Cool 15 minutes.
Fill each bowl with 2 small scoops ice cream, and top with banana slices. Drizzle with chocolate and caramel sauces, and top with pecans
Expert Tips
Use your favourite ice cream flavours to create endless possibilities in these fun-size desserts.
Add these toppings for even more flavour: whipped cream, maraschino cherries or other fruit.