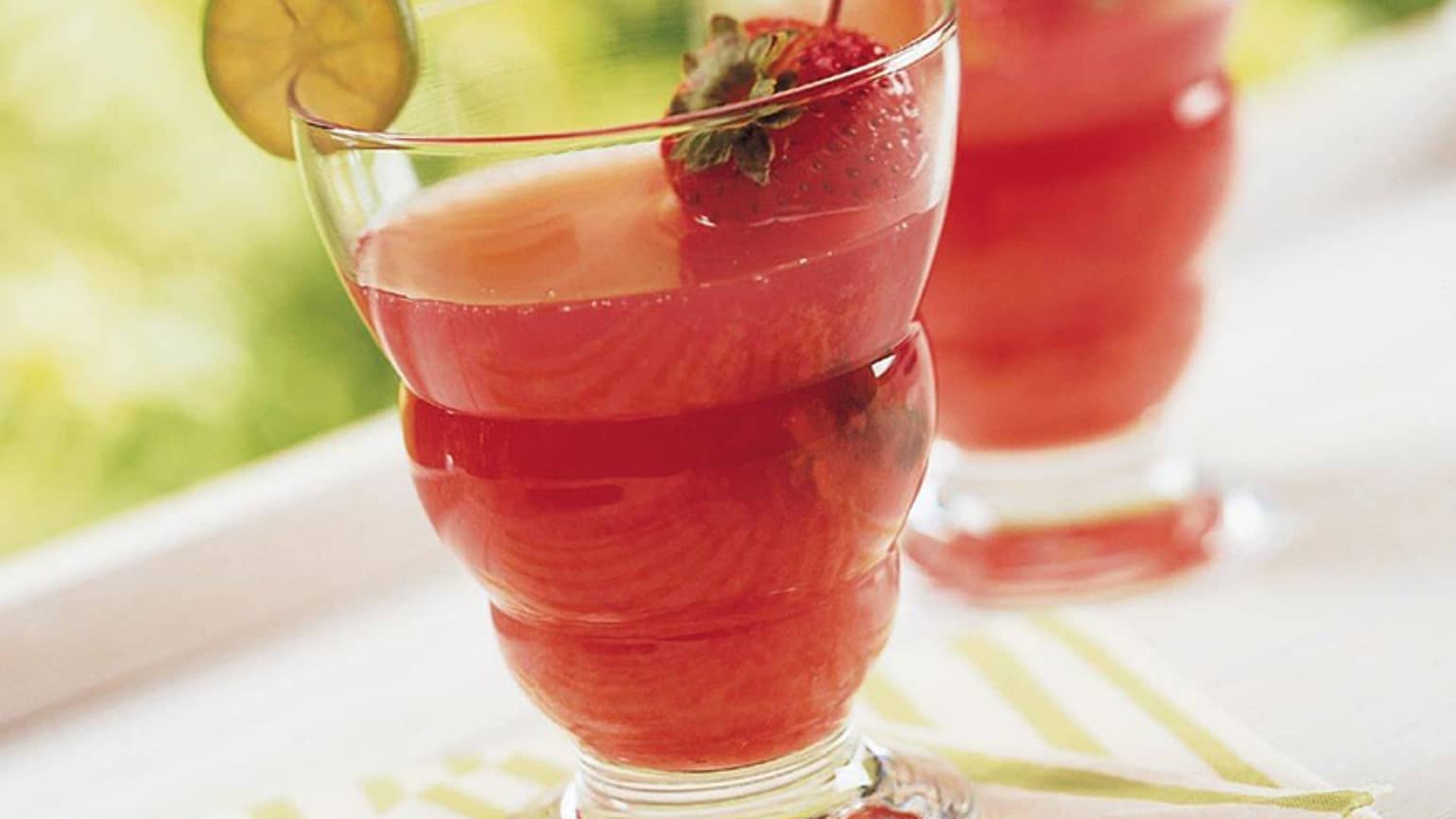 Cranberry-Strawberry Margarita Punch
Ingredient List
6 cups (1.5 L) cranberry-strawberry juice cocktail, chilled
2 cups (500 mL) water
¾ (175 mL) cup frozen limeade concentrate
1/4 cup (50 mL) frozen orange juice concentrate
Preparation
Mix all ingredients in 1-gallon insulated beverage container.
Serve over ice if desired.
Expert Tips
For a true margarita, stir 1 tablespoon tequila into each 1/2-cup serving of punch. Or for an adults-only punch, spike the whole batch by adding 1 cup of tequila with the other ingredients.
You can use cranberry-raspberry cocktail for an easy substitute.
Thaw the frozen concentrates just until they're soft enough to be scooped and measured. The icy concentrates will keep the punch cold.