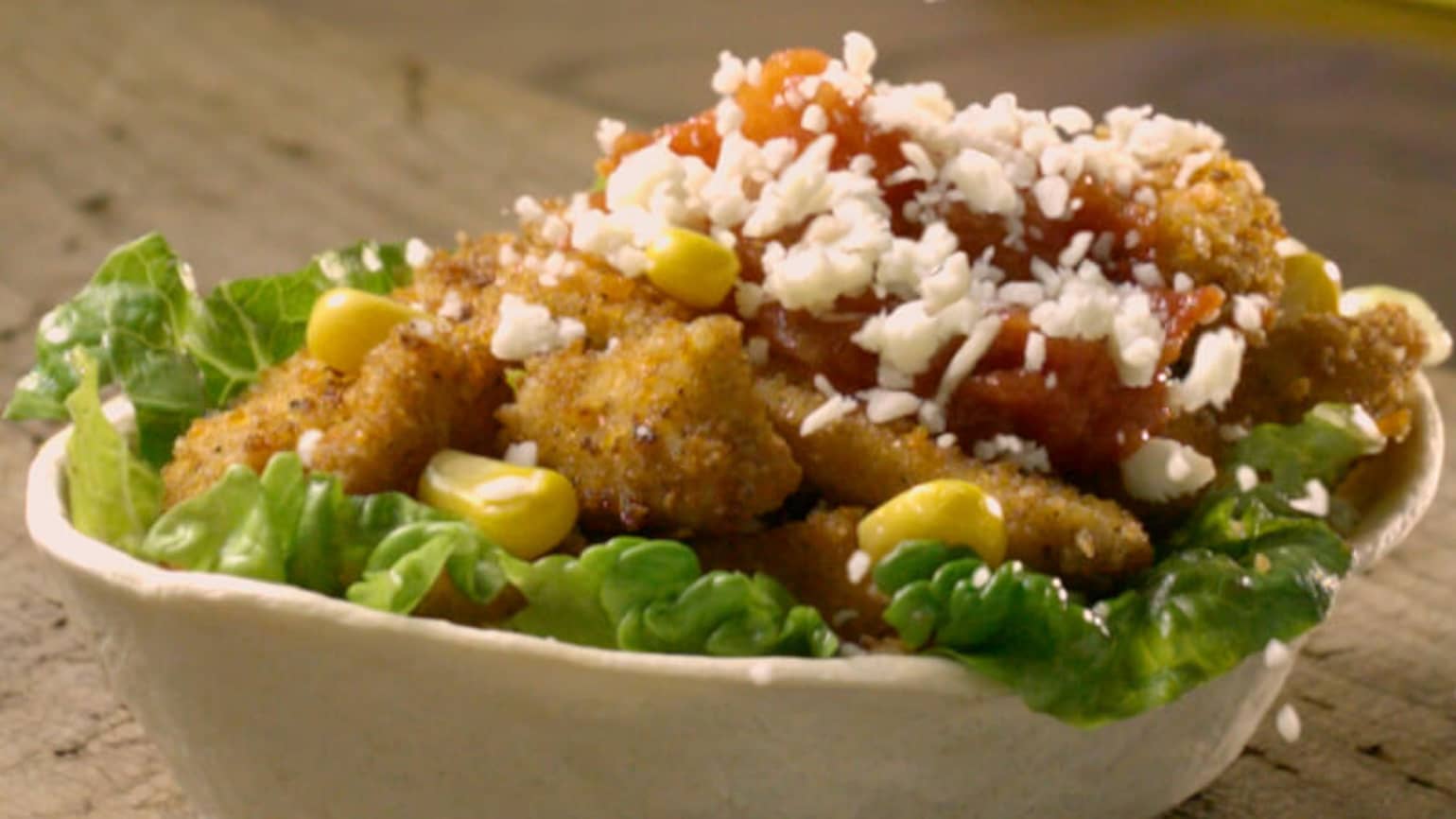 Crispy Chicken and Cheese Tortilla Bowls
Packed full of crispy seasoned chicken strips, sweetcorn and salsa - these easy-to-eat tortilla bowls make a filling family meal!
Ingredient List
1 package Old El Paso™ Chicken Taco Seasoning Mix
1 cup (250 mL) panko bread crumbs
1 lb (500g) skinless, boneless chicken breasts, cut into thin strips
3 tbsp (45 mL) vegetable oil, divided
1 package (8 count) Old El Paso™ Tortilla Bowls
Shredded lettuce (about 3 cups)
1/2 cup (125 mL) drained, canned whole kernel corn
1/2 cup (125 mL) Old El Paso™ Thick N' Chunky Salsa
1/2 cup (125 mL) finely crumbled feta cheese or shredded Cheddar cheese
Preparation
Combine seasoning mix and panko bread crumbs until well blended. Spread onto large plate. Place all the chicken strips on top of the seasoned crumbs and toss until evenly coated.
Heat 1 1/2 tbsp oil in large nonstick skillet over a medium heat and cook half of the coated chicken for 4 to 6 minutes, until crisp and cooked through, turning occasionally. Remove chicken from pan and set aside. Add remainder of the oil to the pan and cook the remaining chicken.
Meanwhile, warm the tortilla bowls according to the package directions. Divide the shredded lettuce between the tortilla bowls; top with the crispy chicken strips, corn, salsa, and cheese.