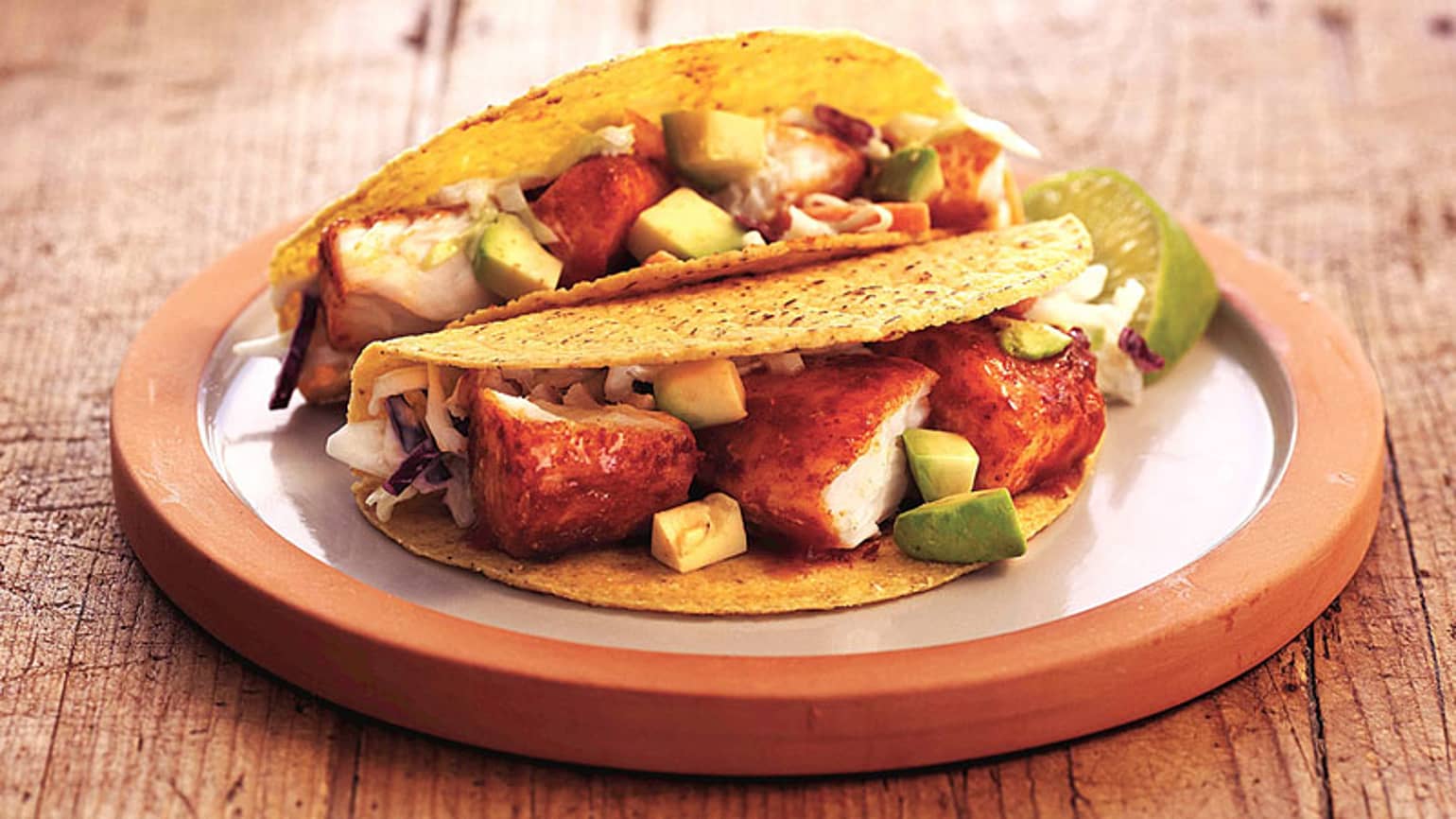 Favourite Fish Tacos
Fish tacos with slaw is a trendy and exciting taste experience. If you like fish, you will love this!
Ingredient List
1/4 cup (50 mL) light mayonnaise
1/4 cup (50 mL) Yoplait® Source® or Creamy Plain Yogurt
2 1/2 tsp (12 mL) lime juice
1 tsp (5 mL) honey
1 1/2 cups (375 mL) broccoli slaw (found packaged in produce section)
1/2 cup (125 mL) chopped fresh cilantro
1 1/2 lb (750 g) codfish, halibut or haddock, cut into pieces (about 1' x 3' size)
1 tbsp (15 mL) vegetable oil
1 lime
1 pkg Old El Pasoᵀᴹ Smart Fiestaᵀᴹ Reduced Sodium Taco Seasoning Mix
1 pkg (10 count) Old El PasoTM Stand n' Stuffᵀᴹ Taco Shells or 1 pkg (12 count/6-inch) Old El Pasoᵀᴹ Medium Flour Tortillas
1 ripe avocado, peeled, pitted and sliced
Preparation
Heat oven to 400ºF.
Combine mayonnaise, yogurt, lime juice and honey. Stir in broccoli slaw and cilantro. Refrigerate until serving.
Line baking sheet with parchment paper. Brush both sides of fish with oil and squeeze fresh lime juice over. Sprinkle both sides of fish with taco seasoning mix. Place on baking tray and bake 8 to 10 minutes.
Warm taco shells or flour tortillas according to package directions.
To assemble: Place fish in taco shells, top with sliced avocado and broccoli slaw.