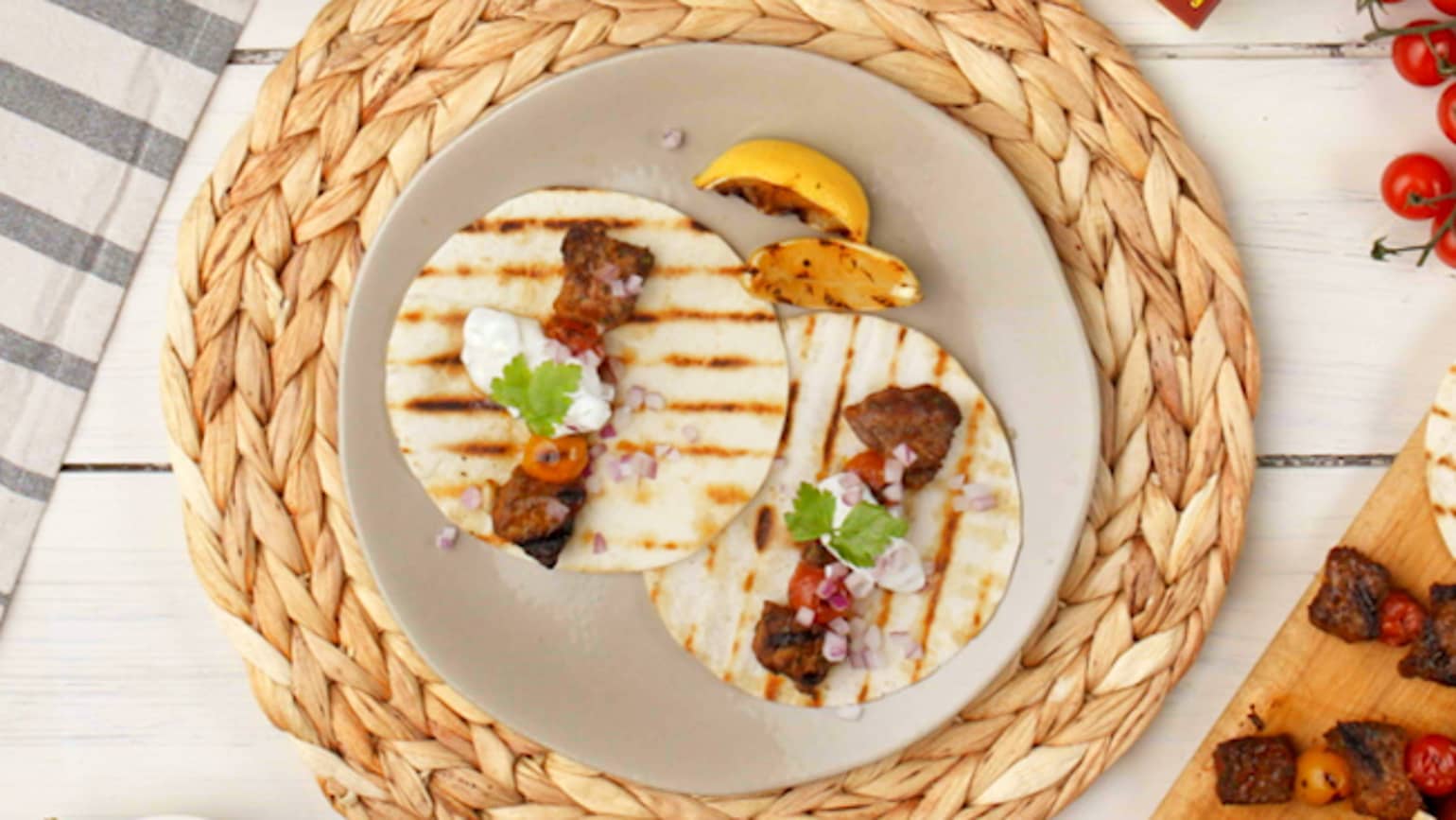 Ingredient List
1 cup sour cream
1 tbsp olive oil
2 cloves garlic, minced
1/3 cup cucumber, diced
1 tbsp lemon juice
1 Old El Pasoᵀᴹ Soft Taco Dinner Kit
500g top sirloin grilling steak, cubed
1 tbsp olive oil
2 tbsp parsley, minced
1 ½ cups cherry tomatoes
1/3 cup red onion, minced
1 lemon, quartered
Fresh flat leaf parsley
Preparation
If using bamboo skewers, soak in water for 2 hours.
In a small bowl combine tzatziki ingredients – sour cream, olive oil, garlic, cucumber and lemon juice – and stir to combine and season to taste with salt. Set aside
In a medium bowl, marinate the top sirloin grilling steak cubes in Taco Seasoning Mix, olive oil and minced parsley
Build kebabs by alternating marinated steak cubes and cherry tomatoes.
Grill kebabs and lemons over medium-high heat for 8-10 minutes flipping halfway through cooking. Remove from grill to rest.
Reduce heat to medium-low and grill Soft Tacos to warm.
Top grilled Soft Tacos with kebab of grilled beef and cherry tomatoes, tzatziki and diced red onion. Garnish with fresh parsley sprig and a squeeze of grilled lemon. Serve remaining Mild Taco Sauce on the side.