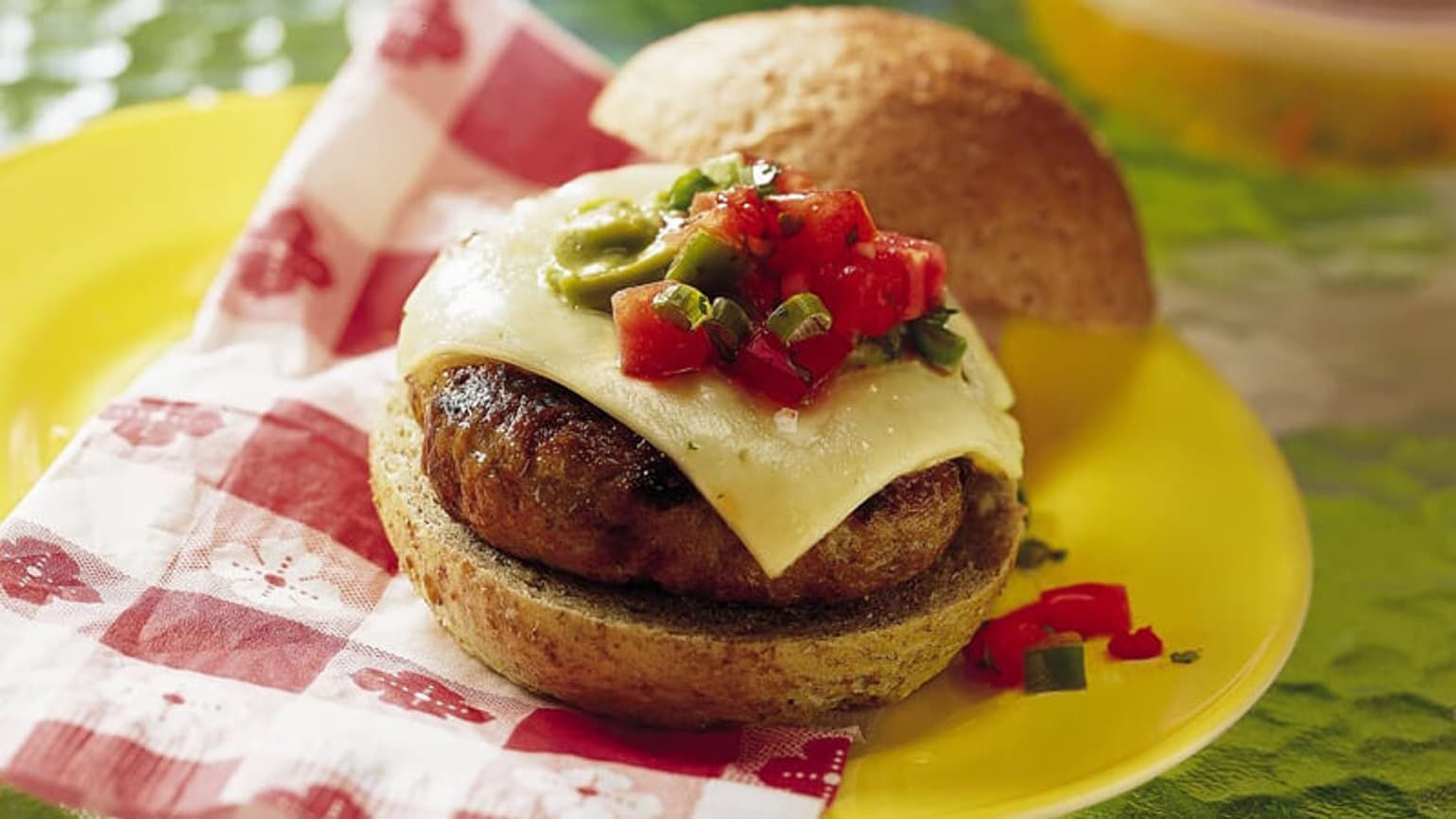 Grilled Mexican Chicken Burgers
Taco seasoning jazzes up chicken burgers topped in Mexican style with guacamole, cheese and salsa.
Ingredient List
1 lb (500 g) ground chicken or turkey
1 pkg Old El Pasoᵀᴹ Taco Seasoning Mix
4 slices Monterey Jack cheese
4 hamburger buns, split
1/4 cup (50 mL) guacamole
1/4 cup (50 mL) Old El Pasoᵀᴹ Thick N' Chunky Salsa
Preparation
Heat gas or charcoal grill. In large bowl, mix chicken and taco seasoning mix. Shape mixture into 4 patties, about 3/4 inch thick.
Place patties on grill over medium heat. Cover grill; cook 14 to 16 minutes, turning once, until thermometer inserted in center of patties reads 165°F. Top each patty with cheese slice for last 2 minutes of cooking.
Place patties on bottoms of buns; top with guacamole, salsa and tops of buns.
Expert Tips
Lean ground beef is a good choice, too, for these south-of-the-border burgers.
Skip the fries, and serve these burgers with tortilla chips and a chilled fruit salad. Don't forget the extra salsa!