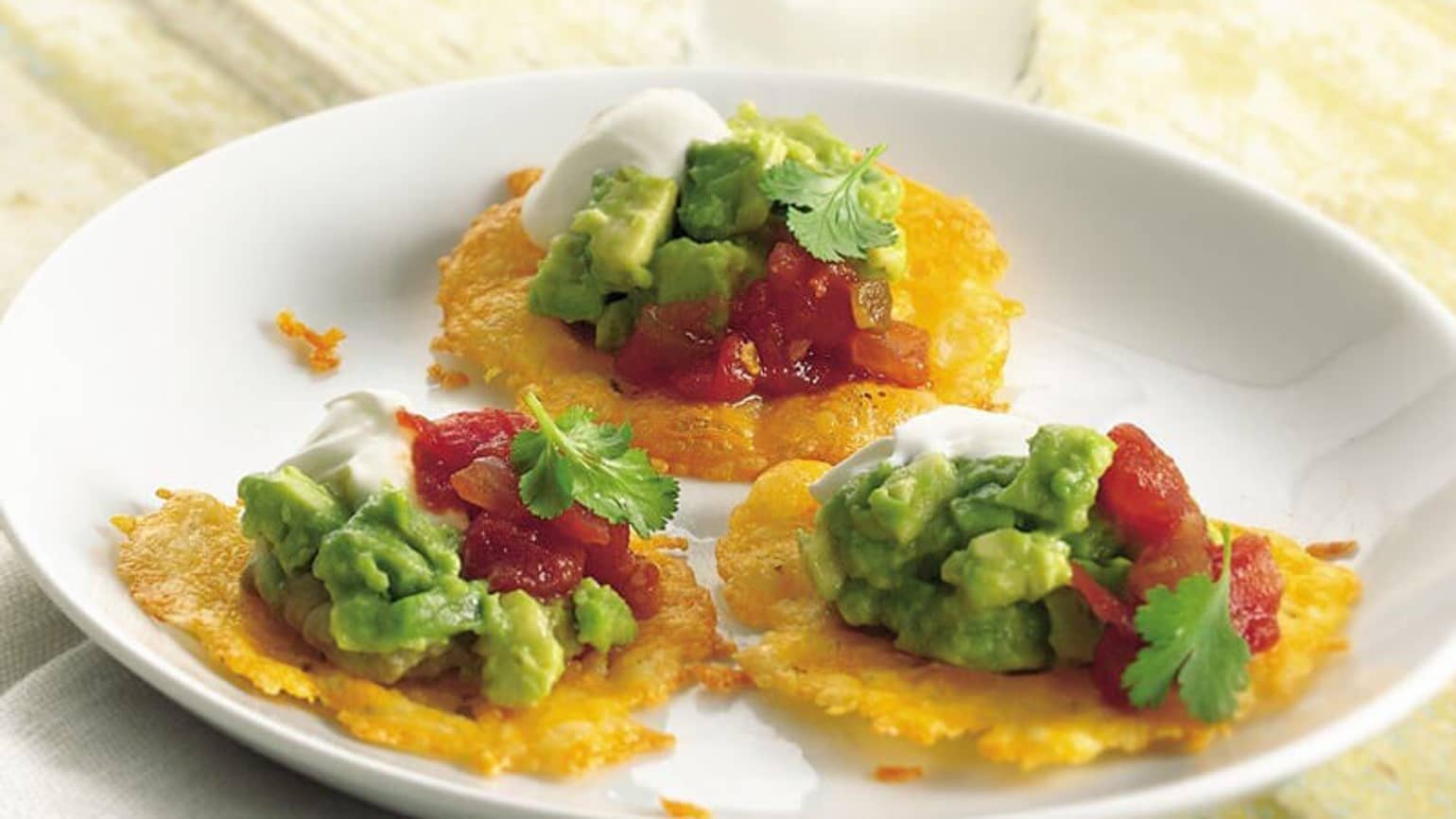 Guacamole Cheese Crisps
Melted cheese creates the round crisps for super easy little bites.
Ingredient List
1 cup (250 mL) finely shredded Mexican-style Cheddar-Monteray Jack cheese blend
1/2 cup (125 mL) guacamole
3 tbsp (45 mL) sour cream
3 tbsp (45 mL) Old El Paso* Thick N' Chunky Salsa
Preparation
Heat oven to 400ºF. Line cookie sheet with cooking parchment paper. For each cheese crisp, spoon 1 tablespoon cheese (loosely packed) onto paper-lined cookie sheet; pat into 1 1/2-inch round.
Bake 6 to 8 minutes or until edges are light golden brown. Immediately remove from cookie sheet to wire rack. Cool 5 minutes or until crisp.
Onto each cheese crisp, spoon 1 1/2 teaspoons guacamole and about 1/2 teaspoon each sour cream and salsa.
Expert Tips
Make the cheese crisps up to 4 hours ahead without toppings. Store the crisps tightly covered at room temperature. Top just before serving.
Substitution: Use mild, medium or sharp Cheddar cheese.