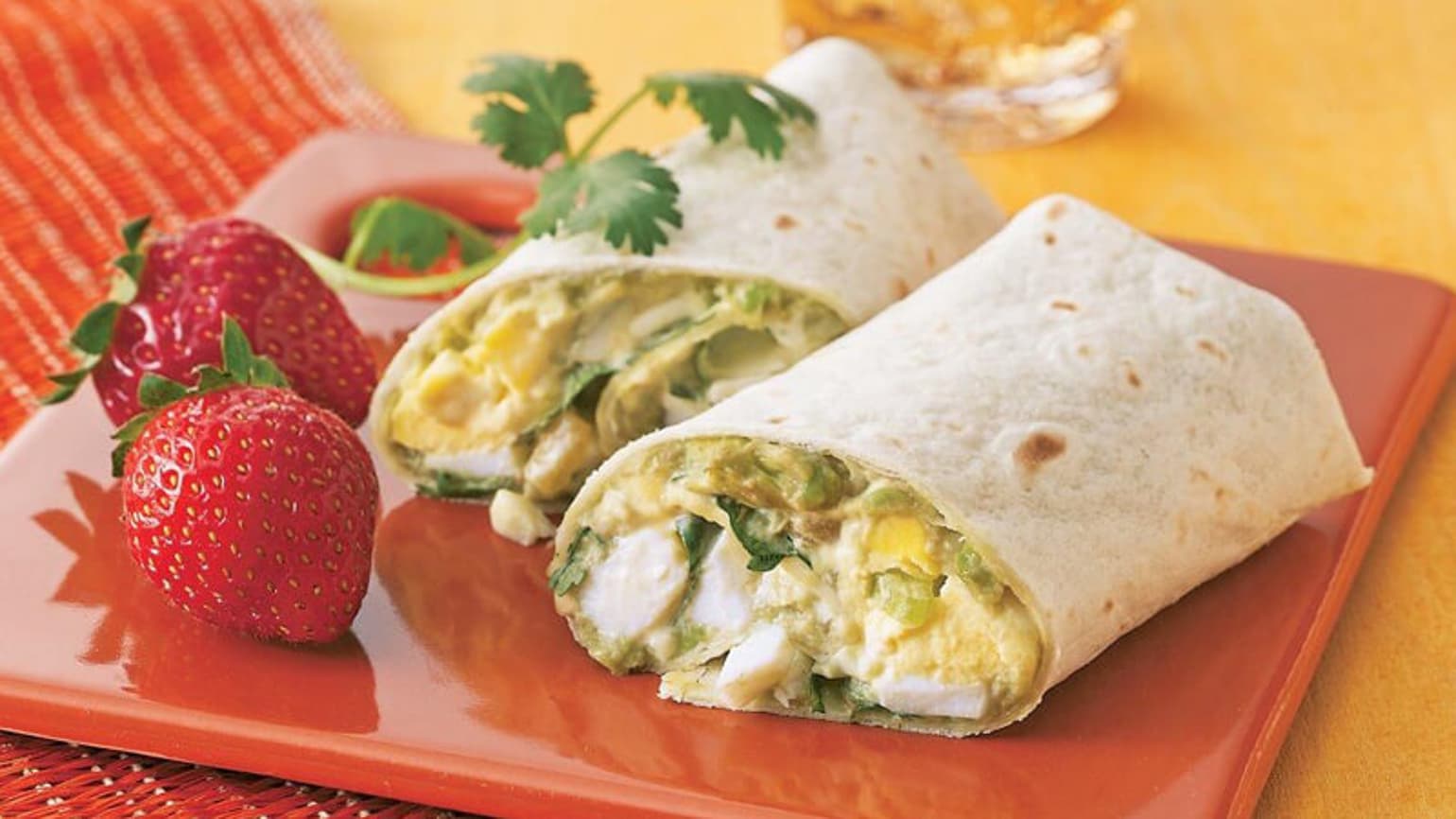 Mexican Egg Salad Wraps
Egg salad had undergone a zesty transformation that will make these wraps a lunch time favorite!
Ingredient List
12 hard-cooked eggs, peeled, coarsely chopped
1/2 cup (125 mL) mayonnaise or salad dressing
Fresh cilantro sprigs
Fresh medium strawberries
1/4 cup (50 mL) finely chopped celery
1/4 to 1/2 tsp (1 to 2 mL) salt
1 can Old El Pasoᵀᴹ Chopped Green Chiles
2 medium avocados, pitted, peeled and coarsely chopped (2 cups/500 mL)
2 tsp (10 mL) fresh lime juice
1 tbsp (15 mL) finely chopped onion
1 pkg (8 large) Old El Pasoᵀᴹ Soft Flour Tortillas
1/3 cup (75 mL) small fresh cilantro leaves, stems removed
Preparation
In large bowl, mix chopped eggs, mayonnaise, celery, salt and chiles. Place avocado in medium bowl; sprinkle with lime juice. Add onion; mash with spoon.
Spread 1/4 cup avocado mixture on each tortilla to within 1/2 inch of edge. Spread each with about 1/3 cup egg salad mixture. Sprinkle cilantro leaves over each. Fold in sides of each tortilla; roll up. Arrange wraps on large serving platter; garnish with cilantro sprigs and strawberries.