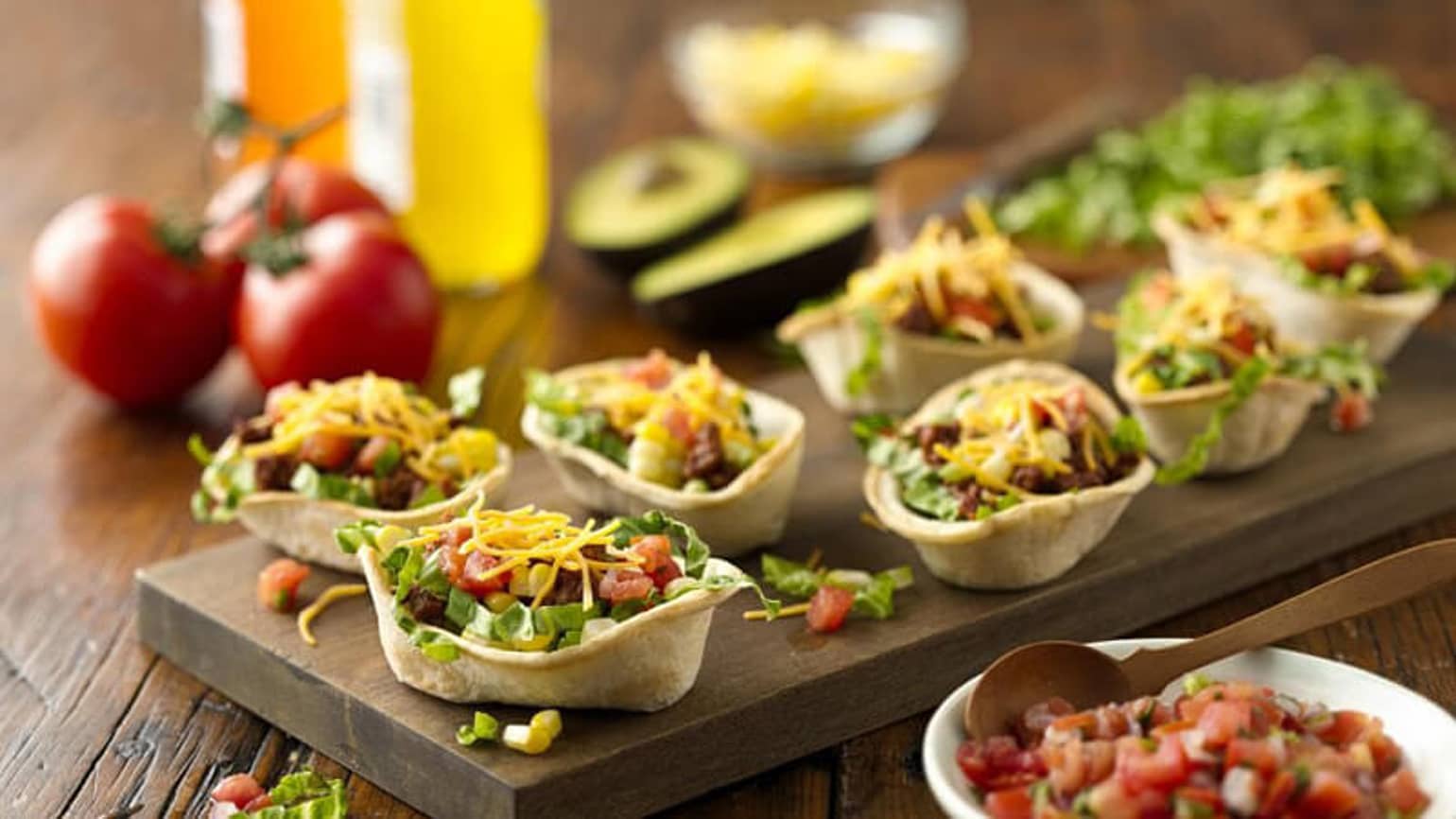 Mini Taco Salad Bowls
Try these fun new bowls for your next taco salad night; they will be a hit with both adults and kids!
Ingredient List
12 Old El Paso™ mini tortilla bowls
1 tablespoon (15 mL) vegetable oil
1 lb (500 g) lean ground beef
1 package (35 g) Old El Paso™ taco seasoning mix
1 cup (250 mL) finely shredded lettuce
Make it FRESH toppings, as desired (see below)
Preparation
Heat oven to 400°F (200°C). Lightly brush bowls with oil to coat entirely, and place on ungreased cookie sheet; bake 4 to 5 minutes or until browned on rim--bowls will get crisp as cooled. Set aside.
In 10-inch (25 cm) nonstick skillet, cook beef over medium-high heat 5 to 7 minutes, stirring frequently, until thoroughly cooked; drain. Sprinkle with taco seasoning mix. Cook until beef is coated with seasoning, stirring occasionally.
To serve, divide lettuce and taco meat evenly among crisped bowls; serve with Make it FRESH toppings.
Expert Tips
Ideas for make it FRESH toppings: shredded Cheddar cheese, cooked fresh corn kernels, sliced green onions, sliced olives, sour cream, salsa, sliced avocados
Substitute ground chicken for ground beef.