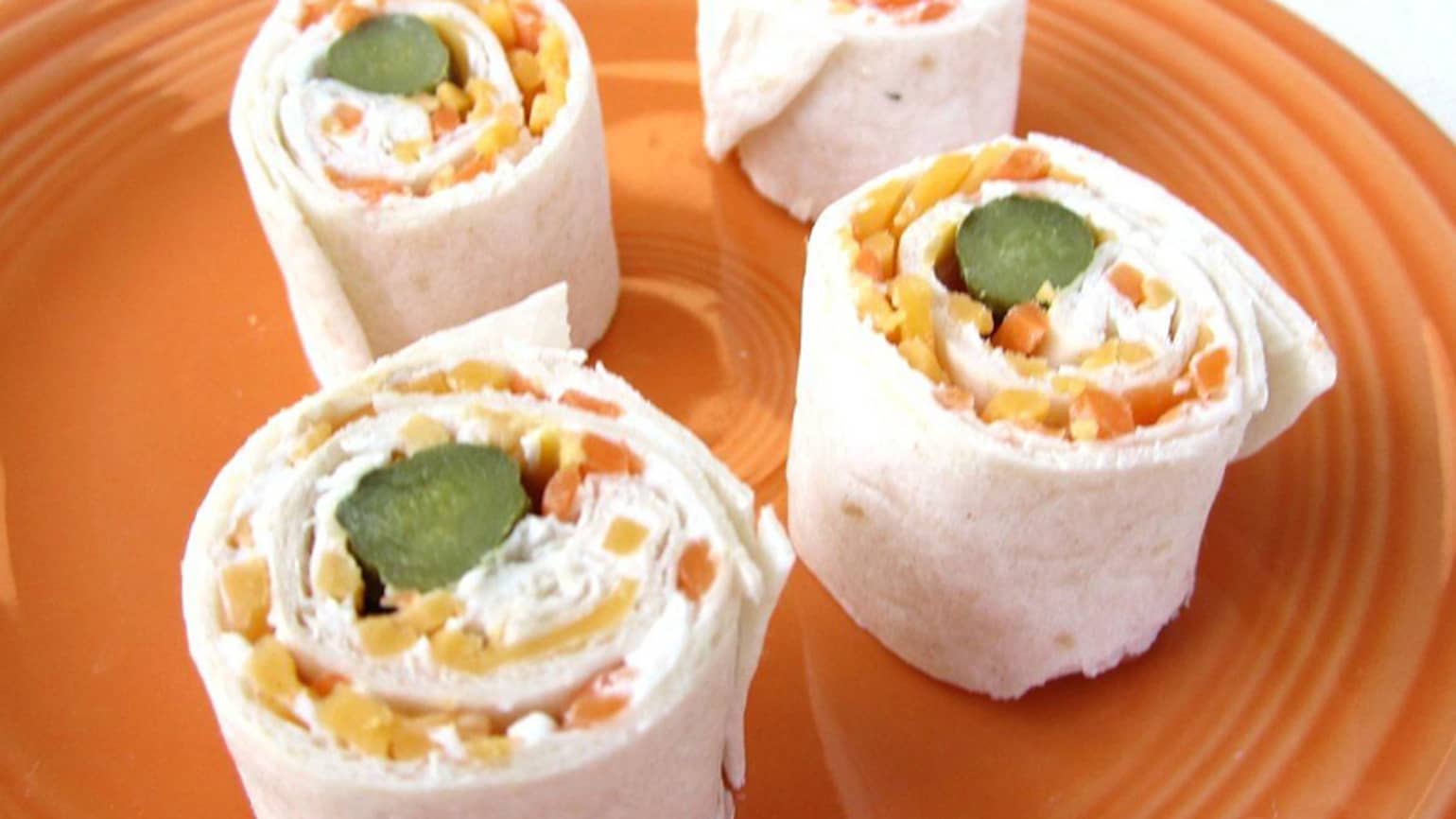 Pickle in the Middle Roll-ups
A former Betty Crocker Kitchens editor shares a pickle snack recipe.
Ingredient List
2 tbsp (30 mL) reduced fat spreadable cream cheese
1 Old El Paso* Large Flour Tortilla (from 8 count package)
1/4 cup (50 mL) shredded carrots
2 tbsp (30 mL) shredded Cheddar cheese
4 petite whole kosher dill pickles
Preparation
Spread cream cheese evenly over tortilla. Sprinkle carrots and Cheddar cheese evenly over cream cheese.
Place pickles, end to end, about 1 inch from one edge of tortilla. Starting at edge with pickles, roll up tortilla.
Wrap tortilla in plastic wrap. Refrigerate 30 minutes. (Roll-ups can be made ahead and stored in refrigerator up to 2 days.)
To serve, cut 1/2 inch off each end of tortilla; cut into 6 bite-size pieces.
Expert Tips
Sprinkle chopped fresh dill weed over cream cheese for more dill flavour.
Add 1/4 cup of your favourite veggies (along with the carrots), such as finely chopped broccoli, zucchini or radishes.