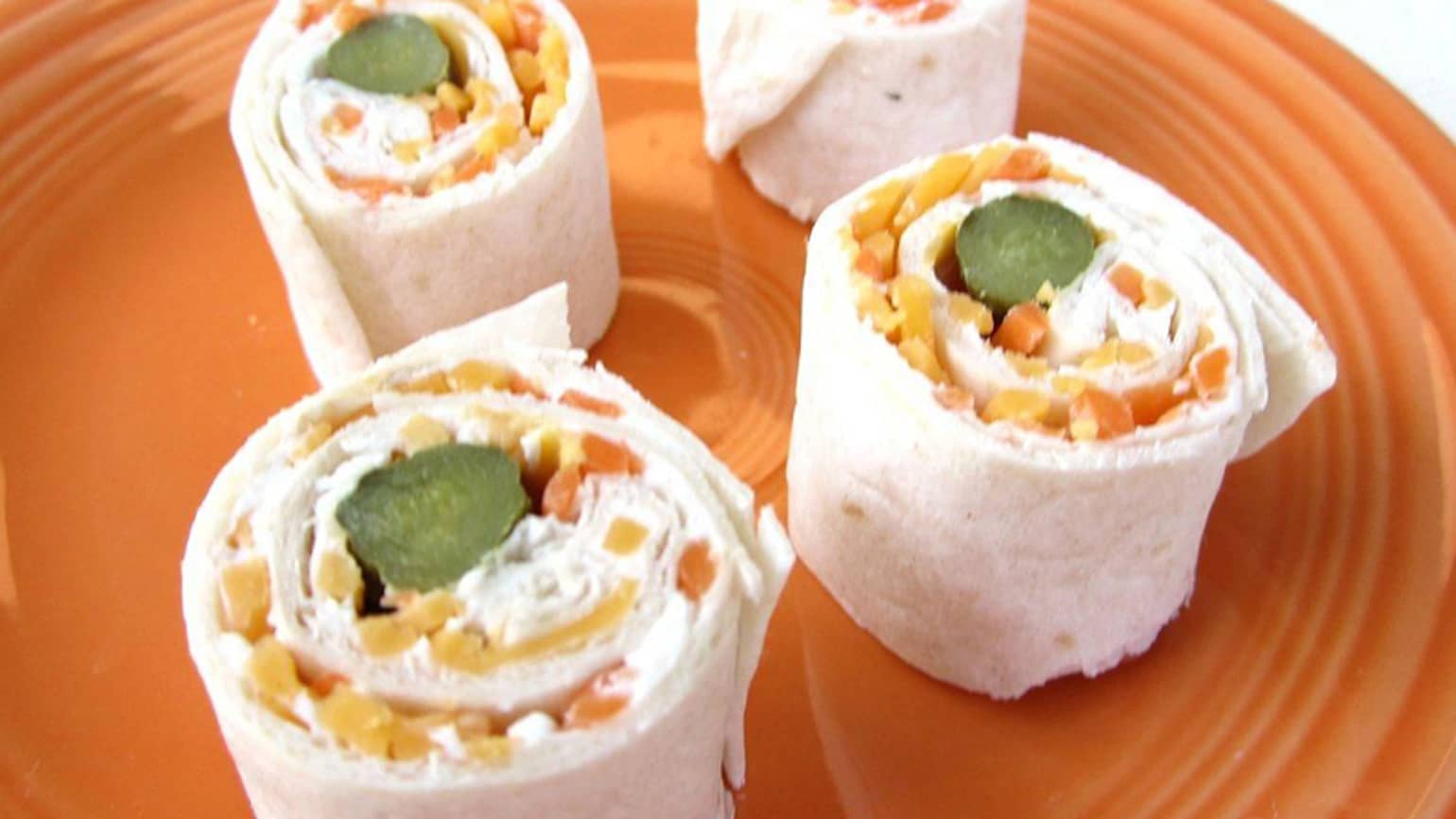 Pickle in the Middle Roll-ups
A former Betty Crocker Kitchens editor shares a pickle snack recipe.
Ingredient List
2 tbsp (30 mL) reduced fat spreadable cream cheese
1 Old El Paso* Large Flour Tortilla (from 8 count package)
1/4 cup (50 mL) shredded carrots
2 tbsp (30 mL) shredded Cheddar cheese
4 petite whole kosher dill pickles
Preparation
Spread cream cheese evenly over tortilla. Sprinkle carrots and Cheddar cheese evenly over cream cheese.
Place pickles, end to end, about 1 inch from one edge of tortilla. Starting at edge with pickles, roll up tortilla.
Wrap tortilla in plastic wrap. Refrigerate 30 minutes. (Roll-ups can be made ahead and stored in refrigerator up to 2 days.)
To serve, cut 1/2 inch off each end of tortilla; cut into 6 bite-size pieces.
Expert Tips
Sprinkle chopped fresh dill weed over cream cheese for more dill flavour.
Add 1/4 cup of your favourite veggies (along with the carrots), such as finely chopped broccoli, zucchini or radishes.
From time to time, reformulations of products may alter nutrient value, ingredients and/or allergens. Maintaining on-line information accuracy at all times can be difficult. In the event of a conflict between the data that is shown on this site and that which is on the package, the data on the package should be the primary resource for accurate and up to date data for the product in the package.