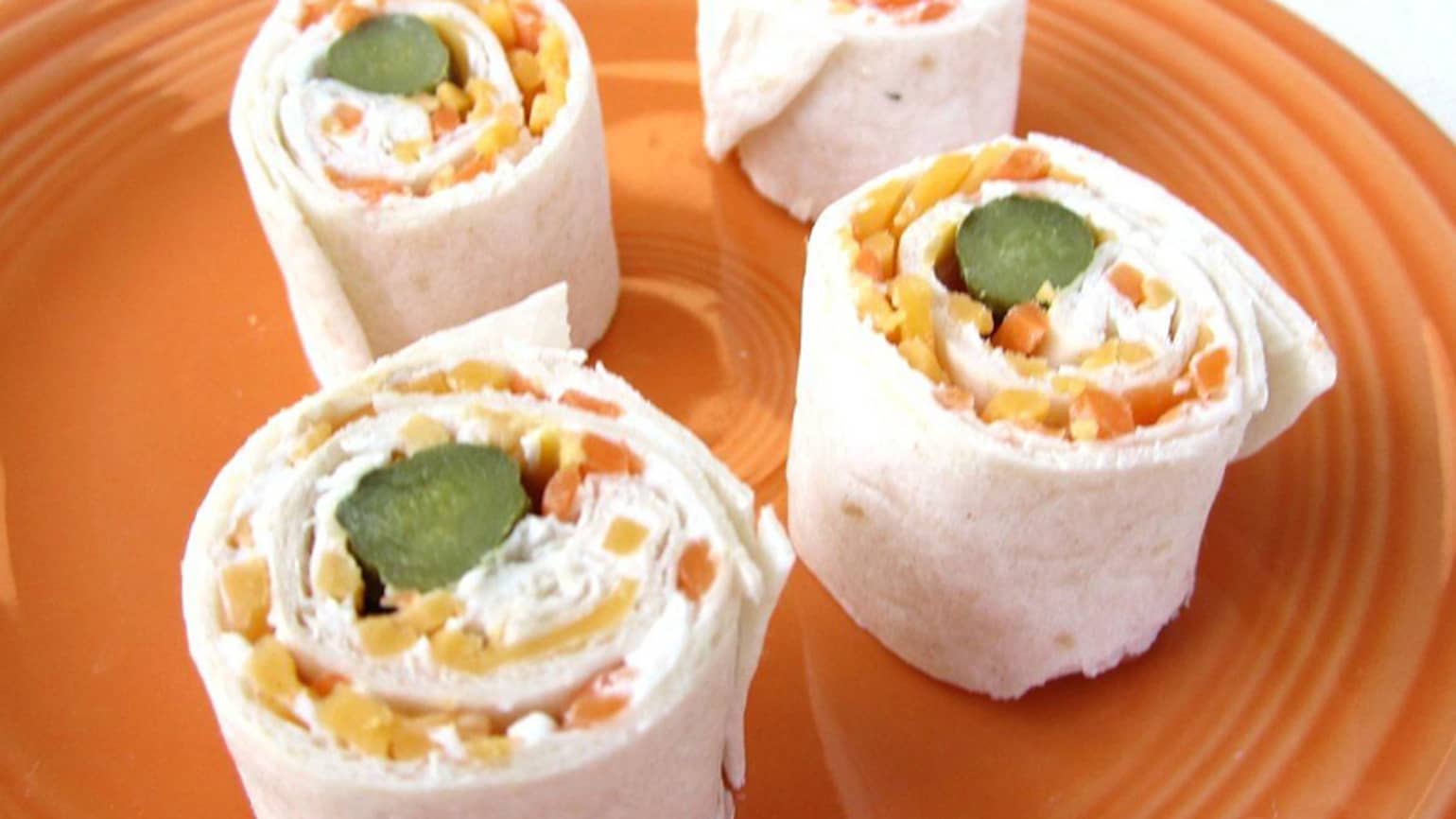 Pickle-in-the-Middle Snacks
This recipe makes snacking so much fun! It might even become a favourite lunch box or after school treat!
Ingredient List
2 tbsp (30 mL) reduced fat spreadable cream cheese
1 tortilla from 1 package (334 g) Old El Paso™ Flour Tortillas for Burritos (8 Count)
1/4 cup (50 mL) shredded carrots
2 tbsp (30 mL) shredded Cheddar cheese
4 petite whole kosher dill pickles
Preparation
Spread cream cheese evenly over tortilla. Sprinkle carrots and Cheddar cheese evenly over cream cheese.
Place pickles, end to end, about 1 inch from one edge of tortilla. Starting at edge with pickles, roll up tortilla.
Wrap tortilla in plastic wrap. Refrigerate 30 minutes. (Wrap can be made ahead and stored in refrigerator up to 2 days.)
To serve, cut 1/2 inch (1.25 cm) off each end of tortilla; cut into 6 bite-size pieces.
Expert Tips
Get creative and try adding different vegetables (shredded or finely chopped). A few idea starters include, bell peppers, broccoli or radishes.
Recipe doubles or triples easily.