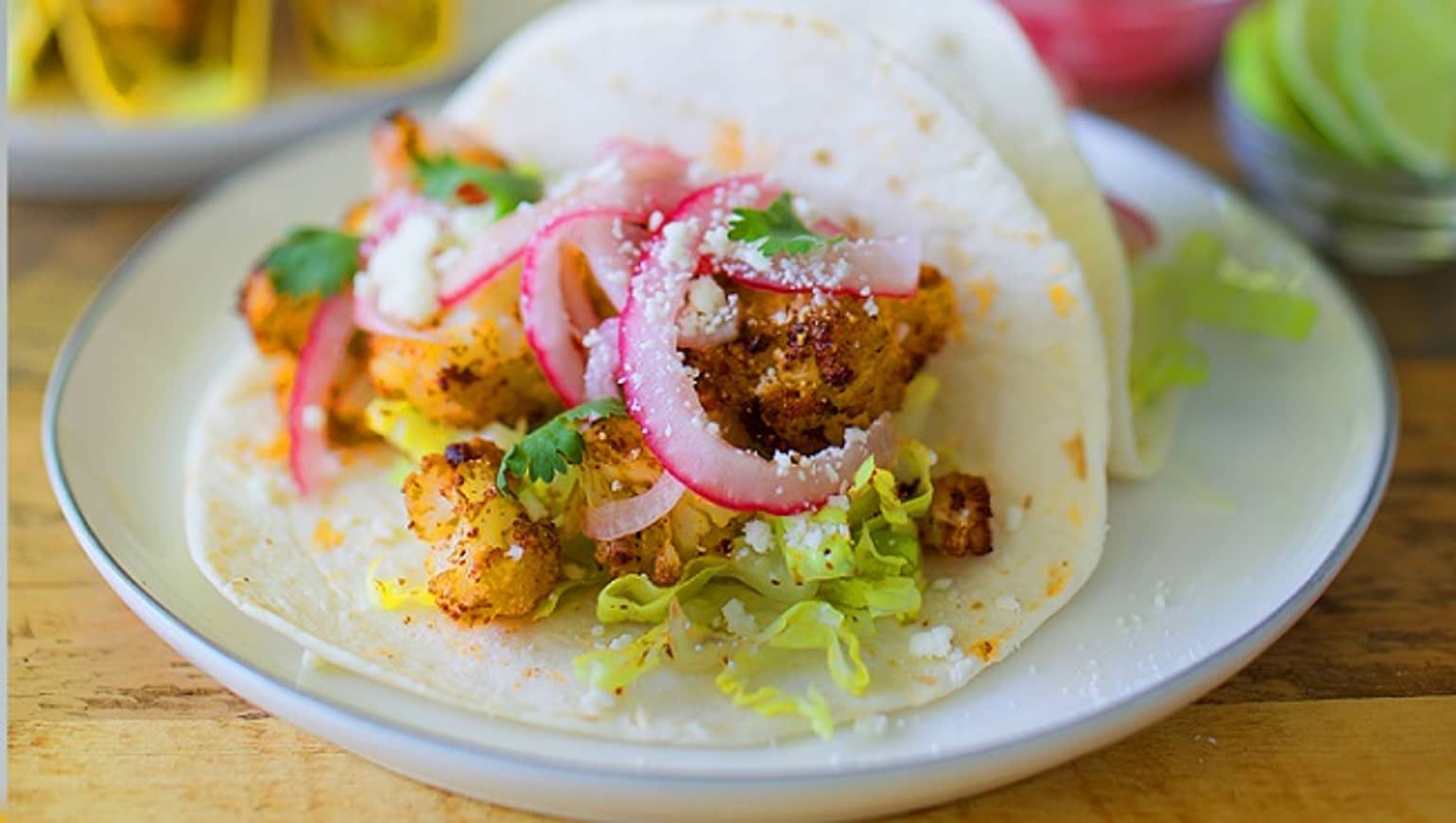 Roasted Cauliflower Tacos
Ingredient List
1 head of cauliflower, blanched & cut into bite size pieces
2 tablespoons olive oil
1 package Old El Pasoᵀᴹ Taco Seasoning Mix
1 package Old El Pasoᵀᴹ Hard and Soft Taco Dinner Kit
2 cups shredded lettuce
Crumbled feta cheese, if desired
Pickled red onion, if desired
Fresh cilantro sprigs, if desired
Sliced lime, if desired
Preparation
Heat the oven to 400°F (200°C). Line a baking tray with parchment paper.
Toss cauliflower with olive oil & seasoning mix. Transfer to baking sheet & roast for 25 to 30 minutes, rotating once.
Layer taco with lettuce, cauliflower, feta cheese, onion & cilantro. Serve with a wedge of lime.