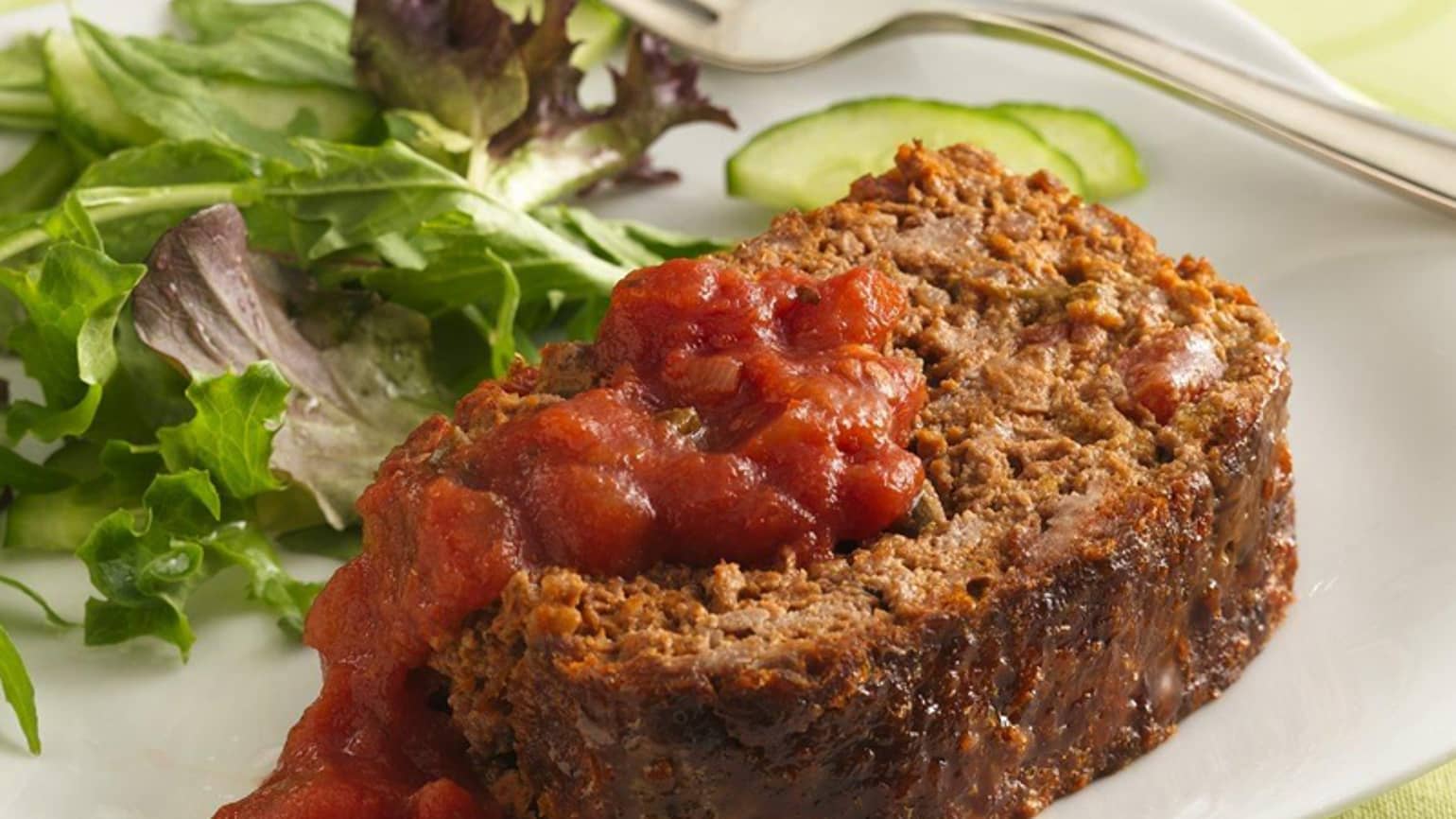 Salsa Meat Loaf
Serve meat loaf with a little sass. High fibre cereal and salsa sets this meat loaf apart.
Total Time
1 Hours
40 Minutes
Ingredient List
1 cup (250 mL) Fibre 1* original cereal
1 cup (250 mL) Old El Paso* Thick N' Chunky Salsa
2 eggs
1 tsp (5 mL) chili powder
1/2 tsp (2 mL) ground cumin
1/2 tsp (1 mL) salt
1/8 tsp (0.5 mL) pepper
1 1/2 lb (750g) lean ground beef
Preparation
Heat oven to 350°F. Place cereal in resealable food-storage plastic bag; seal bag and finely crush with rolling pin or meat mallet (or finely crush in food processor).
In large bowl, stir together cereal and 1 cup salsa (mixture will be thick). Let stand 5 minutes.
Add eggs, chili powder, cumin, salt and pepper to cereal mixture; stir until blended. Add ground beef; stir until well mixed. Press evenly in ungreased 9x5-inch loaf pan.
Bake uncovered 1 hour 5 minutes to 1 hour 15 minutes or until meat thermometre inserted in centre of loaf reads 160°F. Cover; let stand 5 to 10 minutes. Drain and discard liquid before slicing. Serve with 1/2 cup salsa.
Expert Tips
For a spicier flavour, use the hot variety of Old El Paso* Thick N' Chunky Salsa.