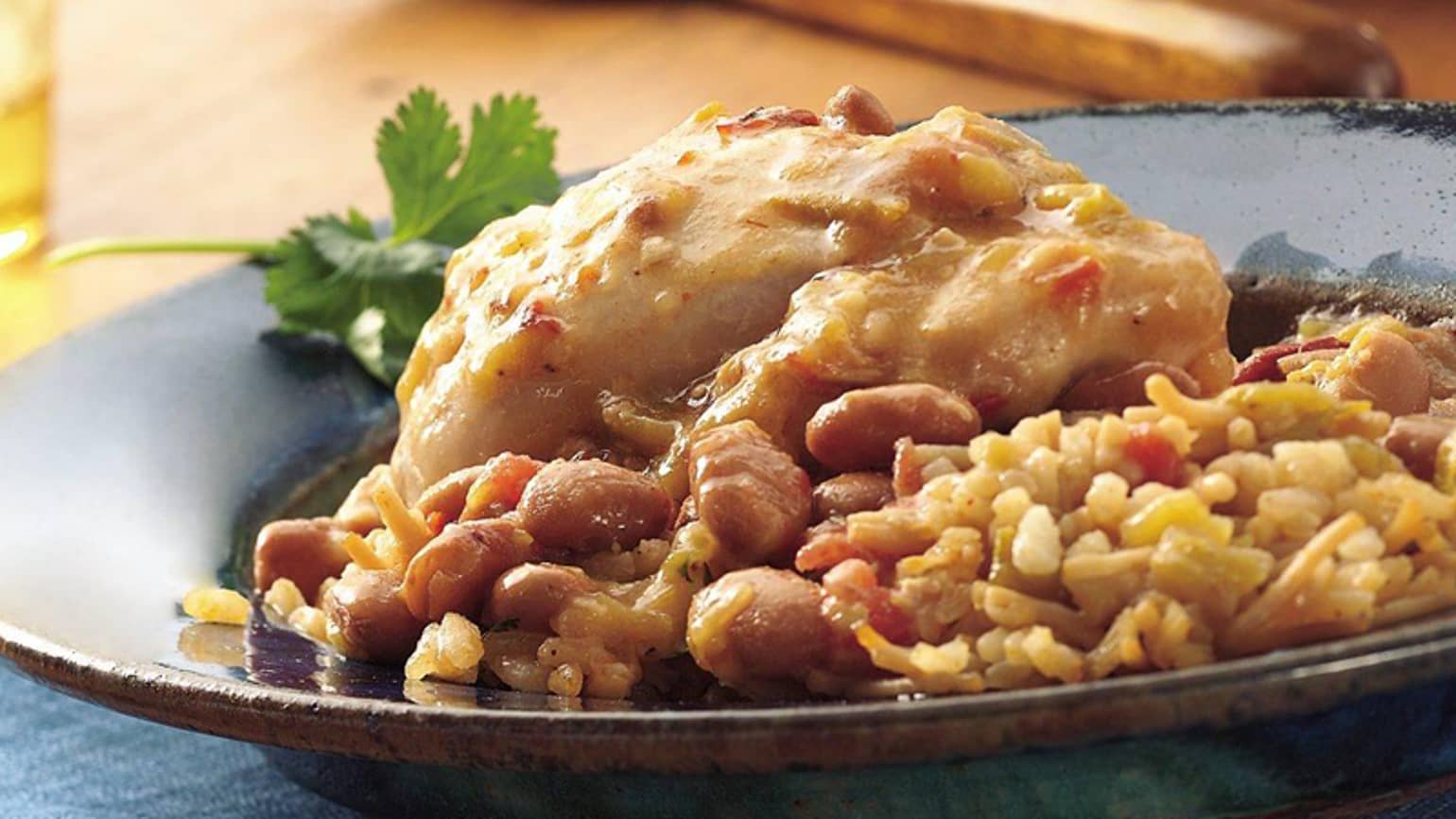 Slow Cooker Chipotle Chicken and Pintos with Spanish Rice
Chipotle peppers bring a spicy, smoky taste to chicken and a package of Spanish rice.
Ingredient List
1 1/4 pounds (625 g) boneless skinless chicken thighs
2 cans (19 FL oz/540 mL each) pinto beans, rinsed and drained
2 cans Old El Pasoᵀᴹ Chopped Green Chilis
2 chipotle chiles (from 200 g can) chopped
1 pouch (25 g) gravy mix for chicken
1 pkg (213 g) Old El Pasoᵀᴹ Spanish Rice
2 1/2 cups (625 mL) water
1 tbsp (15 mL) olive oil or butter
3/4 cup (175 mL) chopped tomato
Chopped fresh cilantro, if desired
Preparation
Place chicken, pinto beans, green chiles, chipotle chiles and gravy mix (dry) in order listed in 3- to 3 1/2-quart slow cooker.
Cover and cook on low heat setting 8 to 10 hours.
About 30 minutes before serving, make Spanish rice mix as directed on package, using water and oil.
Meanwhile, gently stir tomato into chicken mixture.
To serve, spoon about 1 1/4 cups chicken mixture over 1/2 cup rice. Sprinkle with cilantro.
Expert Tips
If you want a hotter dish, leave the seeds in the chipotle chiles.
Stirring in the tomato at the end gives this dish a fresh taste.