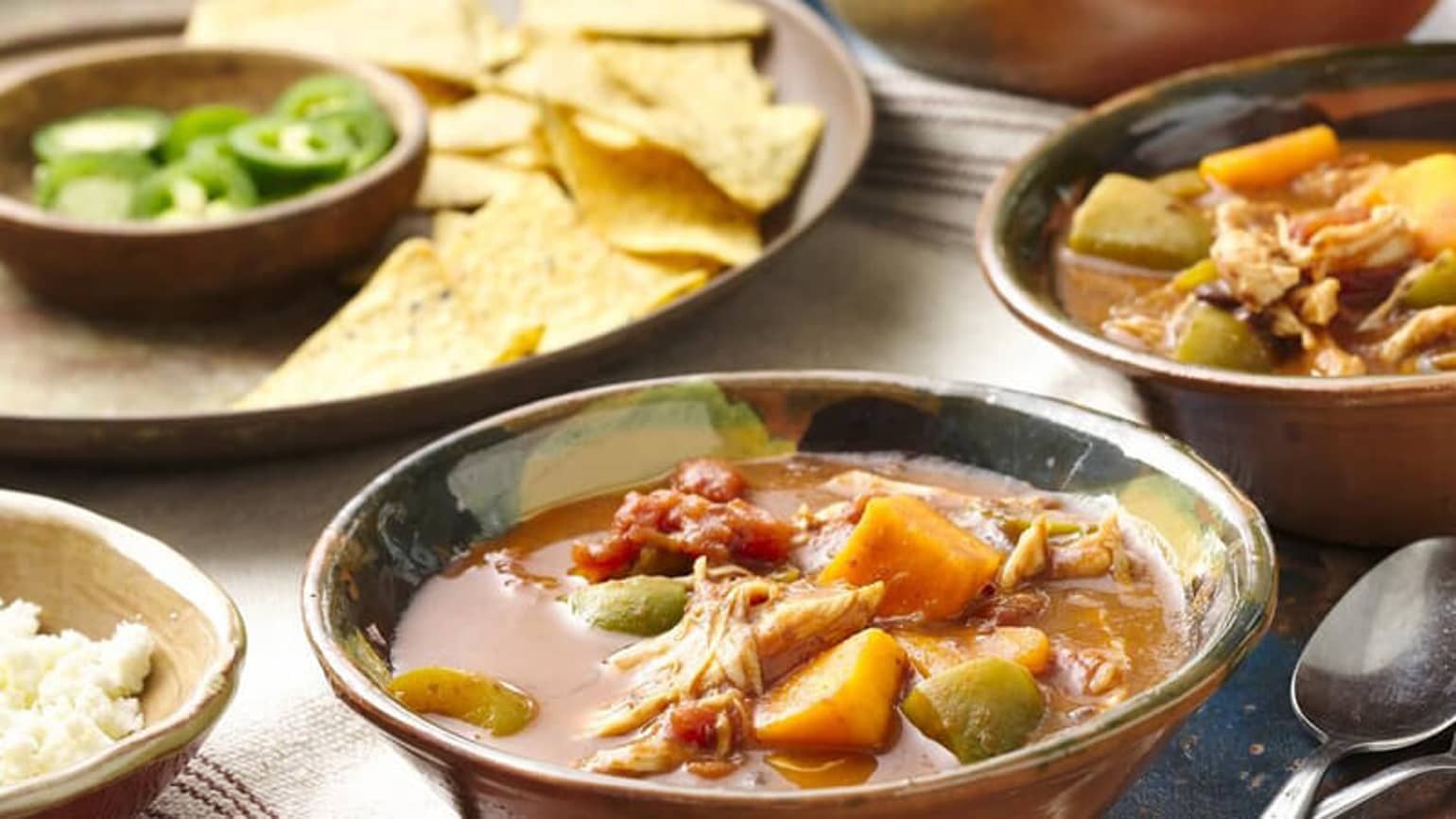 Southwestern Turkey Soup
This hearty soup is a fantastic way to use leftover turkey and squash from the holiday feast.
Ingredient List
1 tbsp (15 mL) vegetable oil
2 medium green bell peppers, cut into 1-inch (2.5 cm) pieces
2 cups (500 mL) cubed, peeled, cooked butternut squash
2 cups (500 mL) shredded cooked turkey or chicken
2 cups (500 mL) chicken broth
1 can (14 oz/398 mL) diced tomatoes, undrained
1 can (14 oz/398 mL) Old El Pasoᵀᴹ Refried Black Beans
1 package Old El PasoTM Smart Fiestaᵀᴹ Reduced Sodium Taco Seasoning Mix
Preparation
Heat oil in Dutch oven over medium heat; add bell peppers. Cook 6 to 10 minutes, stirring occasionally, until peppers are almost crisp-tender. Stir in remaining ingredients.
Heat to boiling over medium heat, stirring frequently to prevent sticking to bottom of pan. Reduce heat; simmer uncovered 10 minutes, stirring occasionally, to blend flavours.
Expert Tips
Cut-up, ready-to-cook squash can be found in the produce section of many grocery stores and club stores during the fall and winter.
Are you using leftover cooked squash that's already mashed? Simply stir it in with other ingredients for a thicker soup.