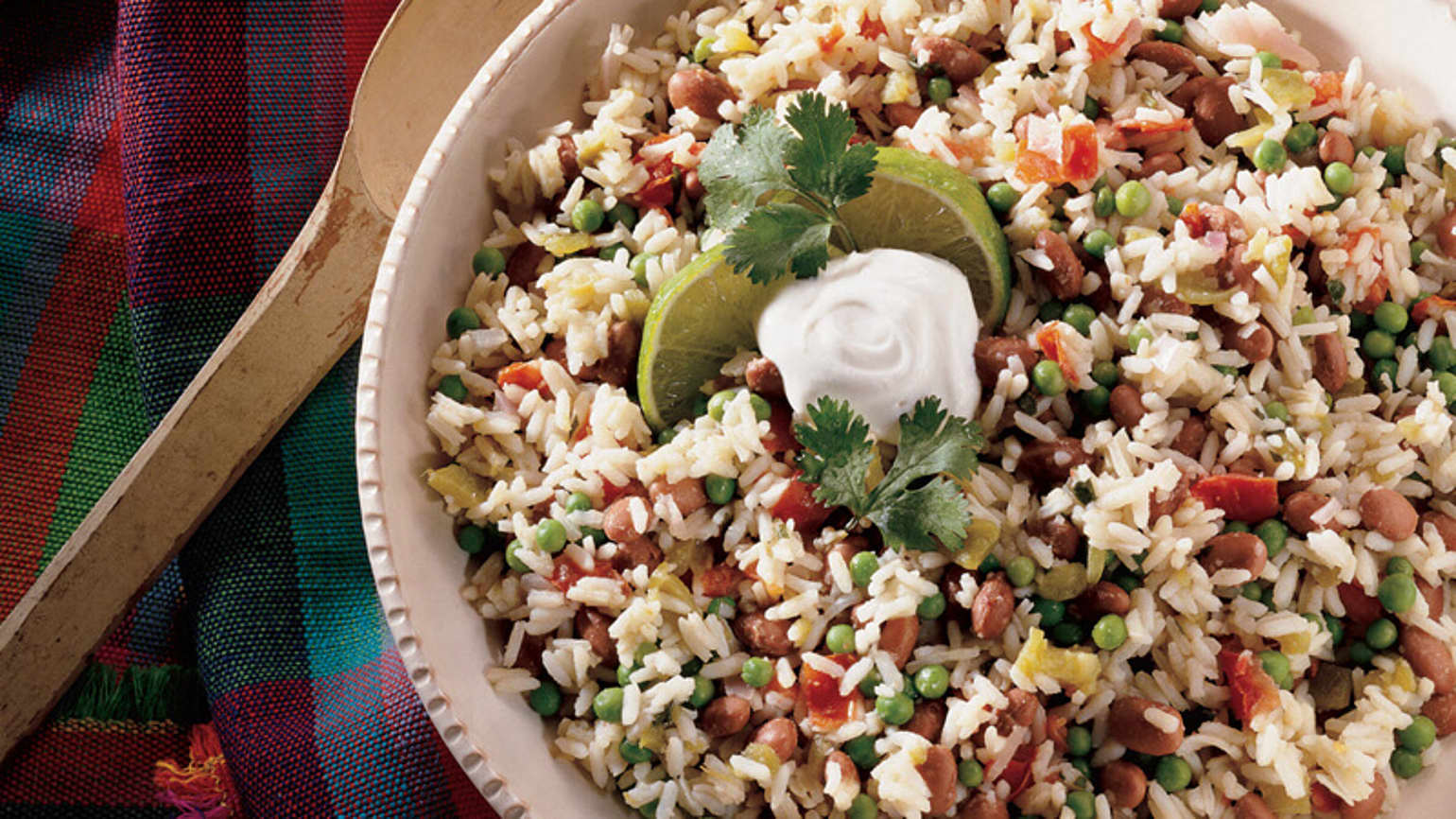 Sweet and Spicy Beans and Rice
Cupboard companions create a spiced-up beans-and-rice dish.
Ingredient List
1 cup (250 mL) uncooked instant white rice
1 cup (250 mL) water
1 tbsp (15 mL) oil
1/4 cup (50 mL) chopped red onion
cans (each 14 FL oz/398 mL) baked beans
1 can Old El Pasoᵀᴹ Chopped Green Chiles
1 pouch Old El Pasoᵀᴹ Taco Seasoning Mix
1/2 cup (125 mL) sour cream
1/2 cup (125 mL) shredded Cheddar cheese, if desired
Preparation
Cook rice in water as directed on package.
Meanwhile, heat oil in medium saucepan over medium-high heat until hot. Add onion; cook and stir 1 minute. Reduce heat to medium. Add beans, chiles and taco seasoning mix; mix well. Cook just until mixture comes to a boil, stirring occasionally.
Add cooked rice; mix well. Spoon into serving dish. Serve with sour cream and cheese.