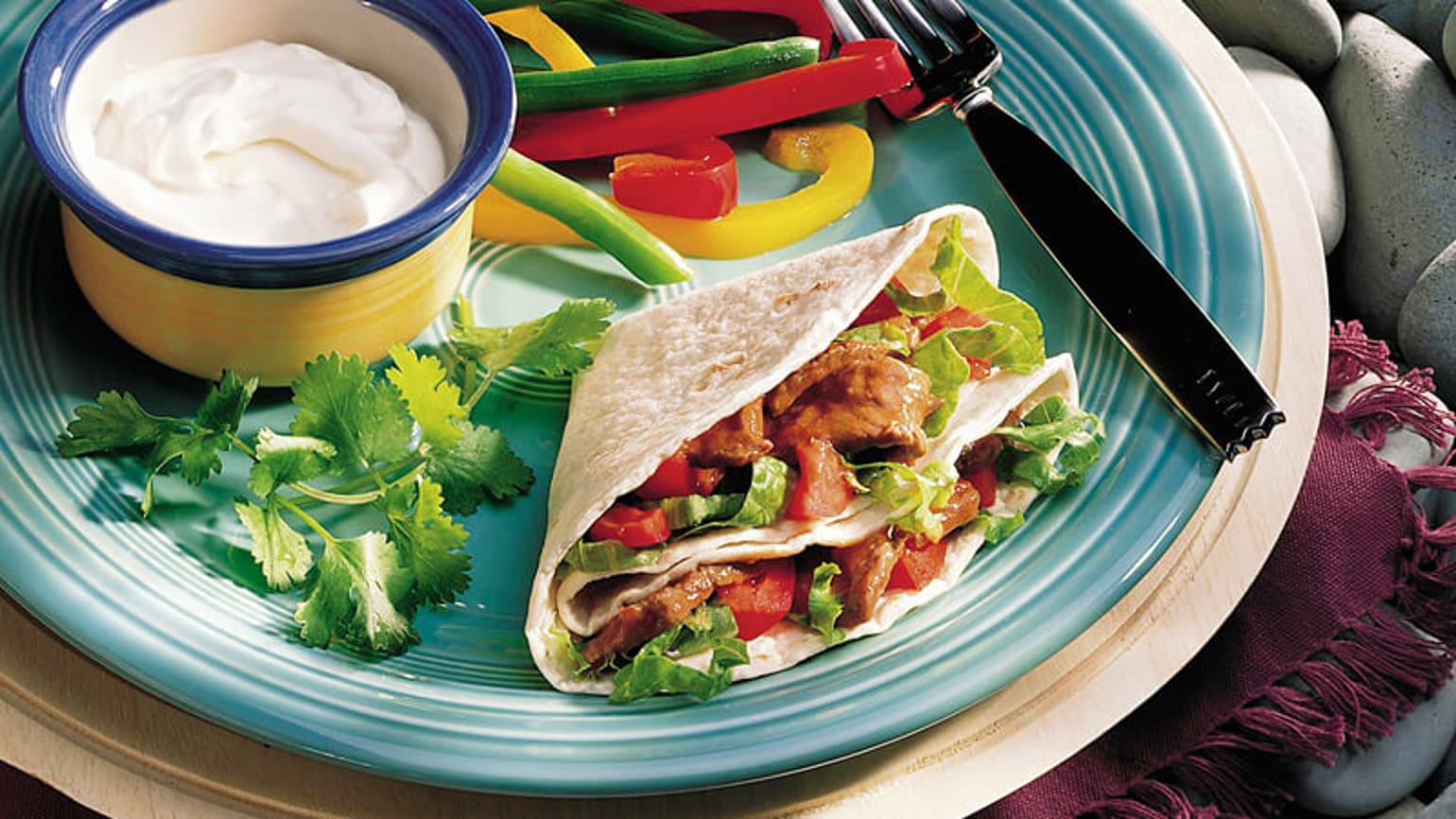 Sweet and Spicy Beef Fajitas
A clever blend of seasonings gives these quick-cook fajitas sizzle!
Ingredient List
1 3/4 lbs (875 g) beef boneless sirloin steak
1 tbsp (15 mL) vegetable oil
1 cup (250 mL) Old El Pasoᵀᴹ Thick N' Chunky Salsa (any variety)
1/3 cup (75 mL) low sodium ketchup
1 to 2 tbsp (15 to 25 mL) packed brown sugar
1 tbsp (15 mL) Dijon mustard
1 pkg (8 large) Old El Pasoᵀᴹ Smart Fiestaᵀᴹ made with Whole Grain Tortillas
Low fat sour cream, if desired
Shredded lettuce, if desired
Chopped tomato, if desired
Fresh cilantro sprigs, if desired
Preparation
Cut beef into beef strips. (Beef is easier to cut if partially frozen, about 1 1/2 hours.)
Heat large skillet or wok over high heat. Add oil; rotate skillet to coat side.
Add beef; stir-fry 2 to 3 minutes or until golden brown; drain. Stir in salsa, ketchup, brown sugar and mustard. Cook and stir 1 to 2 minutes or until hot. Serve in tortillas with remaining ingredients.
Expert Tips
Flour tortillas are easier to fold and less likely to tear when they're warm.
Simply wrap tortillas in a clean dish towel or cover with paper towels, and microwave on High for 10 to 15 seconds or until just warm.