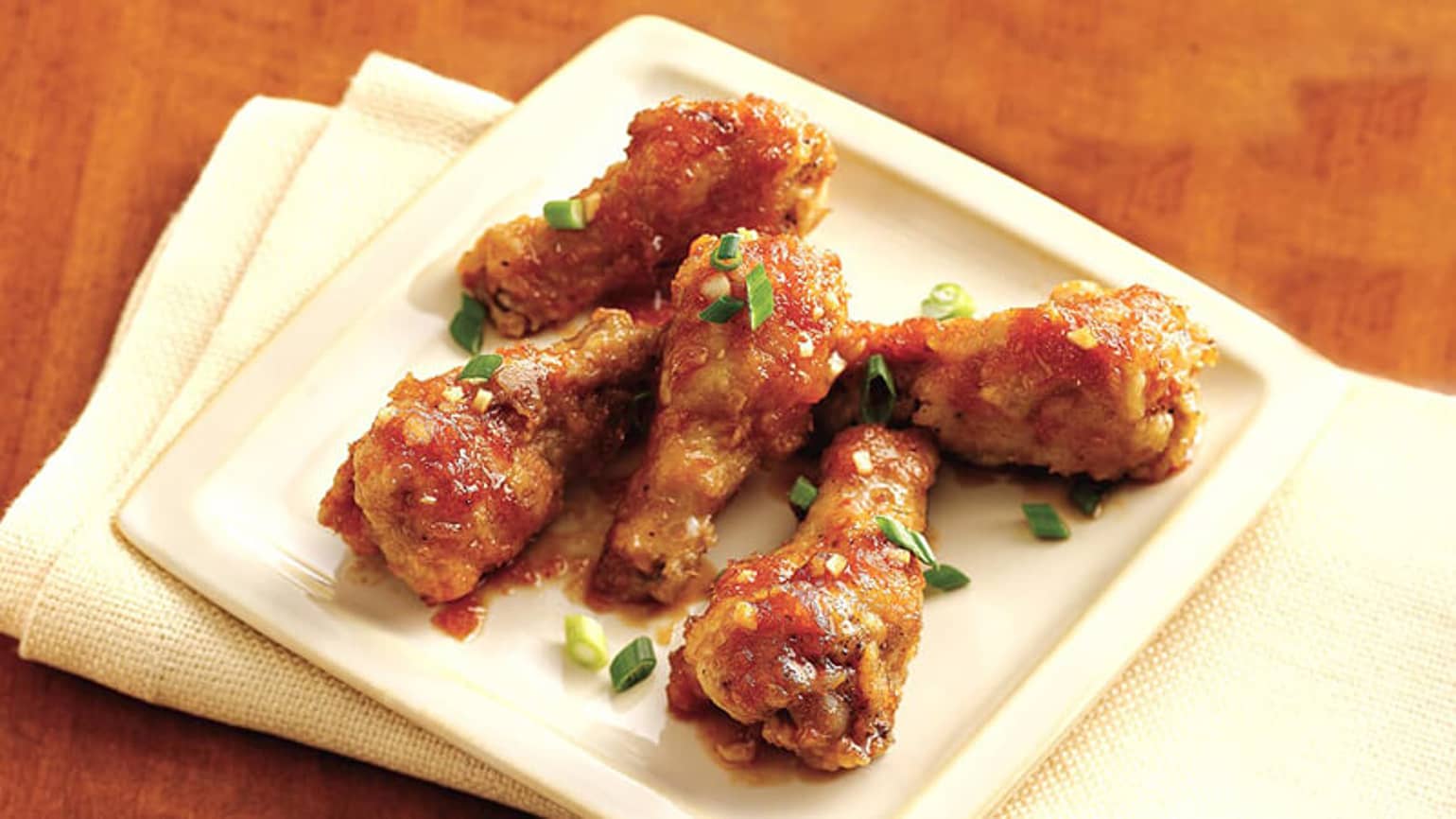 Chili Mix Chicken Wings
A simple yet downright delicious appetizer idea for any occasion.
Ingredient List
2 1/2 lbs (1 kg) chicken wings
1/2 cup (125 mL) dry breadcrumbs
1/4 cup (50 mL) flour
1 pouch (39 g) Old El Paso* Chili Seasoning Mix
Preparation
With a sharp knife, remove wing tips; discard. Cut through wing at joint to yield two pieces each.
Place breadcrumbs, flour and Chili Seasoning Mix in large plastic bag; shake to combine.
Shake chicken wings in mix to coat thoroughly.
Place wings on baking sheet and bake 25 to 30 minutes or until cooked through.
Serve with Mexi-Veggie dip if desired.
Expert Tips
Mexi-Veggie Dip: Stir together 1 (35 g) pouch Old El Paso* Taco Seasoning mix with 1 cup (250 mL) of sour cream, 1/2 cup (125 mL) light mayonnaise and 2/3 cup (150 mL) shredded Cheddar cheese until well combined.