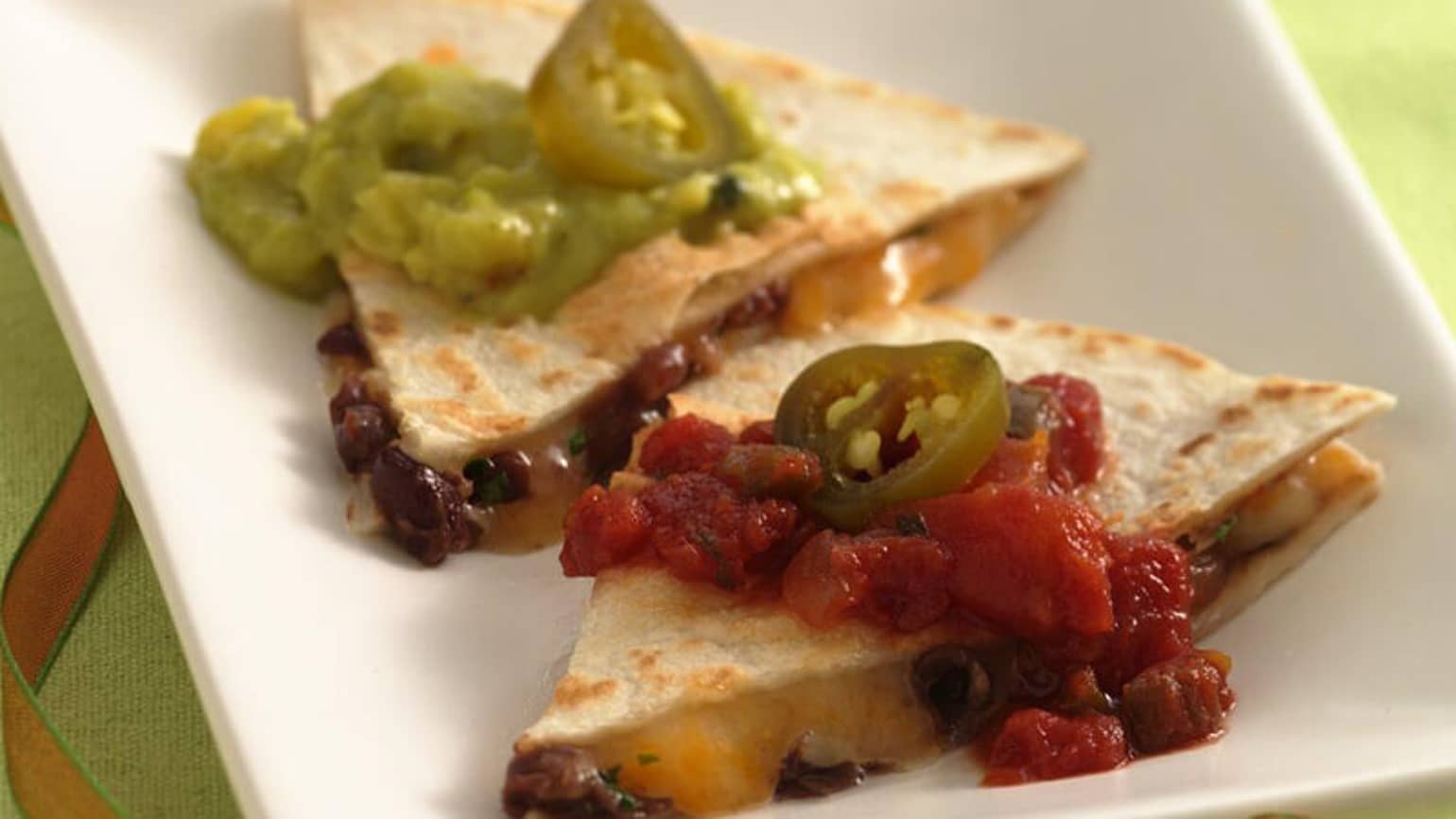 Grilled Cheese Quesadillas
Quesadillas may look like restaurant fare, but they're a snap to make and fun to serve.
Ingredient List
1 pkg (8 large) Old El Paso* Soft Flour Tortillas
3/4 cup (175 mL) spicy black bean dip
2 cups (500 mL) shredded Mexican cheese blend or Monterey Jack cheese
1/4 cup (50 mL) chopped fresh cilantro
3 to 4 pickled jalapeno chiles, sliced
1 jar (440 mL) Old El Paso* Thick N' Chunky Salsa (about 2 cups)
3/4 cup (175 mL) guacamole
Preparation
For each quesadilla, spread tortilla with 3 tablespoons bean dip. Top with 1/2 cup cheese, 1 tablespoon cilantro and another tortilla.
Heat large skillet over medium-high heat until hot. Place 1 quesadilla in skillet; cook 2 to 4 minutes or until bottom of tortilla is golden brown. Turn quesadilla; cook 1 to 2 minutes or until thoroughly heated and cheese is melted. Remove from skillet; place on cutting board.
Repeat with remaining quesadillas. Cut each into 8 wedges. Garnish each with 1 jalapeno chile slice. Serve with salsa and guacamole.