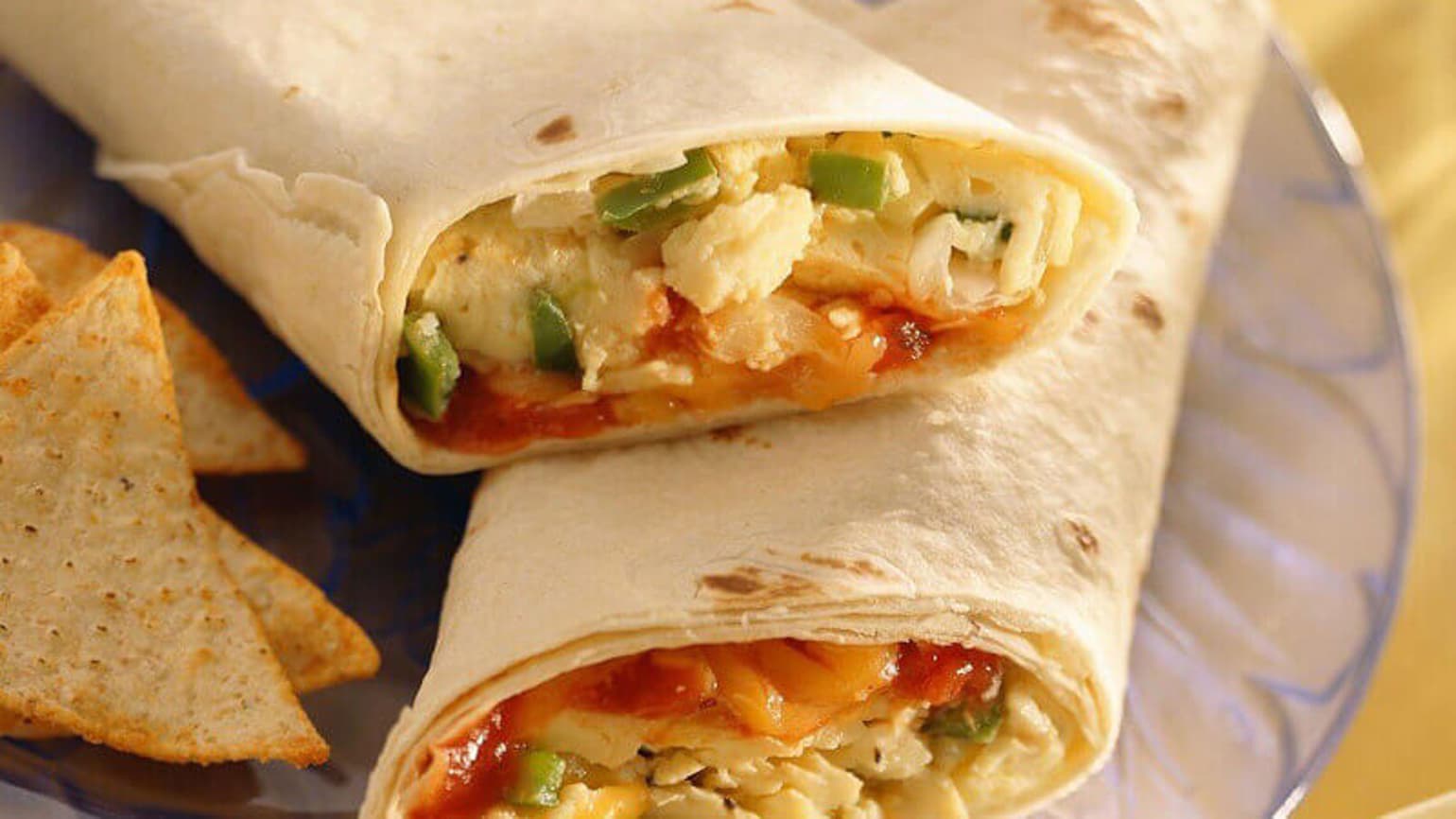 Mexican Breakfast Wraps
Go guiltless! Using fat-free egg product, flour tortillas and Cheddar cheese instead of their full-fat cousins set this recipe apart.
Ingredient List
1 cup (250 mL) chopped green pepper
1 cup (250 mL) chopped onion
1 3/4 cups (425 mL) fat-free egg product
1/3 cup (75 mL) skim milk
1/2 tsp (2 mL) salt
1/8 tsp (.5 mL) pepper
1/2 pkg (8 large) Old El Pasoᵀᴹ Smart Fiestaᵀᴹ made with Whole Grain Tortillas
1/2 cup (125 mL) shredded reduced fat Cheddar cheese
1/4 cup (50 mL) Old El Pasoᵀᴹ Thick N' Chunky Salsa
Preparation
Spray large skillet with nonstick cooking spray; heat over medium heat. Add bell pepper and onions; cover and cook 4 to 6 minutes, stirring occasionally, until tender.
In medium bowl, mix egg product, milk, salt and pepper until well blended. Spray vegetables and skillet with nonstick cooking spray. Pour egg product mixture over vegetables; cook until set, occasionally stirring gently.
Meanwhile, heat tortillas as directed on package.
To serve, place warm tortillas on individual plates. Spoon scrambled egg mixture down centre of each tortilla. Top each with cheese and salsa. Roll up tortillas.
Expert Tips
Choline, a vitamin-like substance, is necessary to make a neurotransmitter called acetylcholine, which helps send nerve impulses from cell to cell. Eggs are a source of choline.