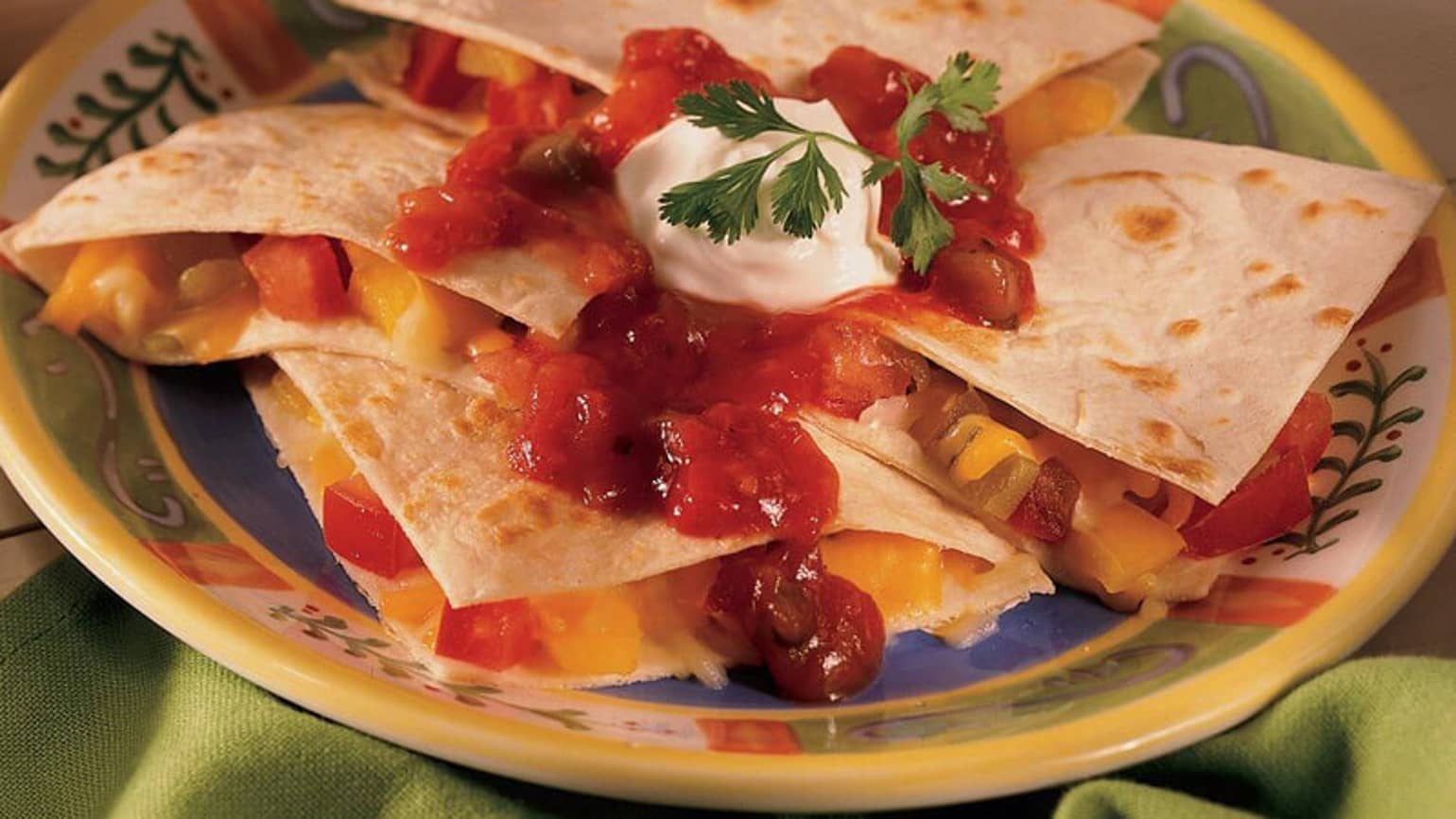 Spicy Garden Quesadillas
Make restaurant-style quesadillas at home. They're so easy!
Ingredient List
1 cup (250 mL) chopped yellow or red peppers
1 cup (250 mL) chopped tomatoes
2 cans Old El Pasoᵀᴹ Chopped Green Chilies, undrained
1 1/2 cup (375 mL) shredded Monterey Jack cheese
1 1/2 cups (375 mL) shredded Cheddar cheese
2 pkgs (8 large each) Old El Pasoᵀᴹ Flour Tortillas
1/2 cup (125 mL) Old El Pasoᵀᴹ Thick N' Chunky Salsa
1/2 cup (125 mL) sour cream
Preparation
In small bowl, combine peppers, tomatoes and chiles; mix well. Spoon about 1/3 cup pepper mixture and heaping 1/3 cup cheese onto each of 8 tortillas. Top with remaining tortillas.
Spray large nonstick skillet with nonstick cooking spray. Heat over medium heat until hot. Add quesadillas 2 at a time; cook 1 to 2 minutes on each side or until cheese is melted and tortillas are toasted.
To serve, cut each quesadilla into wedges. Serve with salsa and sour cream.