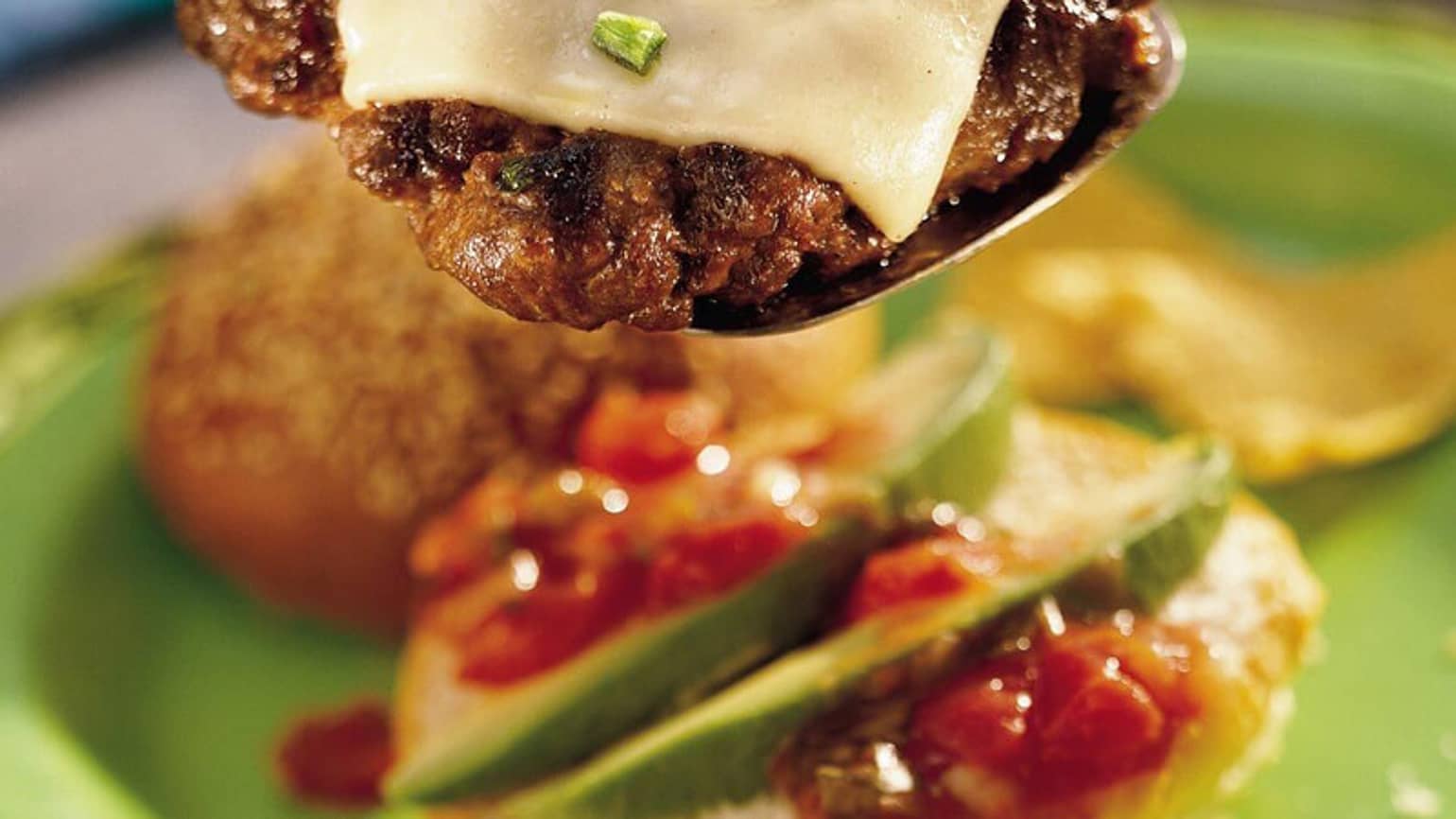 Taco Beef Burgers
Bite into this mouth-watering Mexican inspired burger and experience a "fiesta" of flavours!
Ingredient List
1 1/2 lb (750 g) lean ground beef
1 pkg (35 g) Old El Pasoᵀᴹ Taco Seasoning Mix
1/3 cup (75 mL) Old El Pasoᵀᴹ Medium Thick N' Chunky Salsa
1/4 cup (50 mL) dry breadcrumbs
1 egg
6 slices processed Cheddar, Swiss or mozzarella cheese
6 hamburger buns, toasted
Old El Pasoᵀᴹ Medium Thick N' Chunky Salsa
Preparation
Combine beef, seasoning mix, salsa, breadcrumbs and egg. Form into 6 patties, each 1/2-inch (1.25 cm) thick.
Preheat barbecue to medium-high. Grill burgers 6 to 7 minutes, flip and cook another 6 to 7 minutes or until no longer pink inside.
Top with cheese during last 2 to 3 minutes of cooking. Serve on buns with additional salsa.
Expert Tips
Try substituting aged Cheddar cheese for processed Cheddar as it delivers exceptionally more flavour.
Try mixing shredded Cheddar directly into your patty mixture for an unexpected flavour sensation.