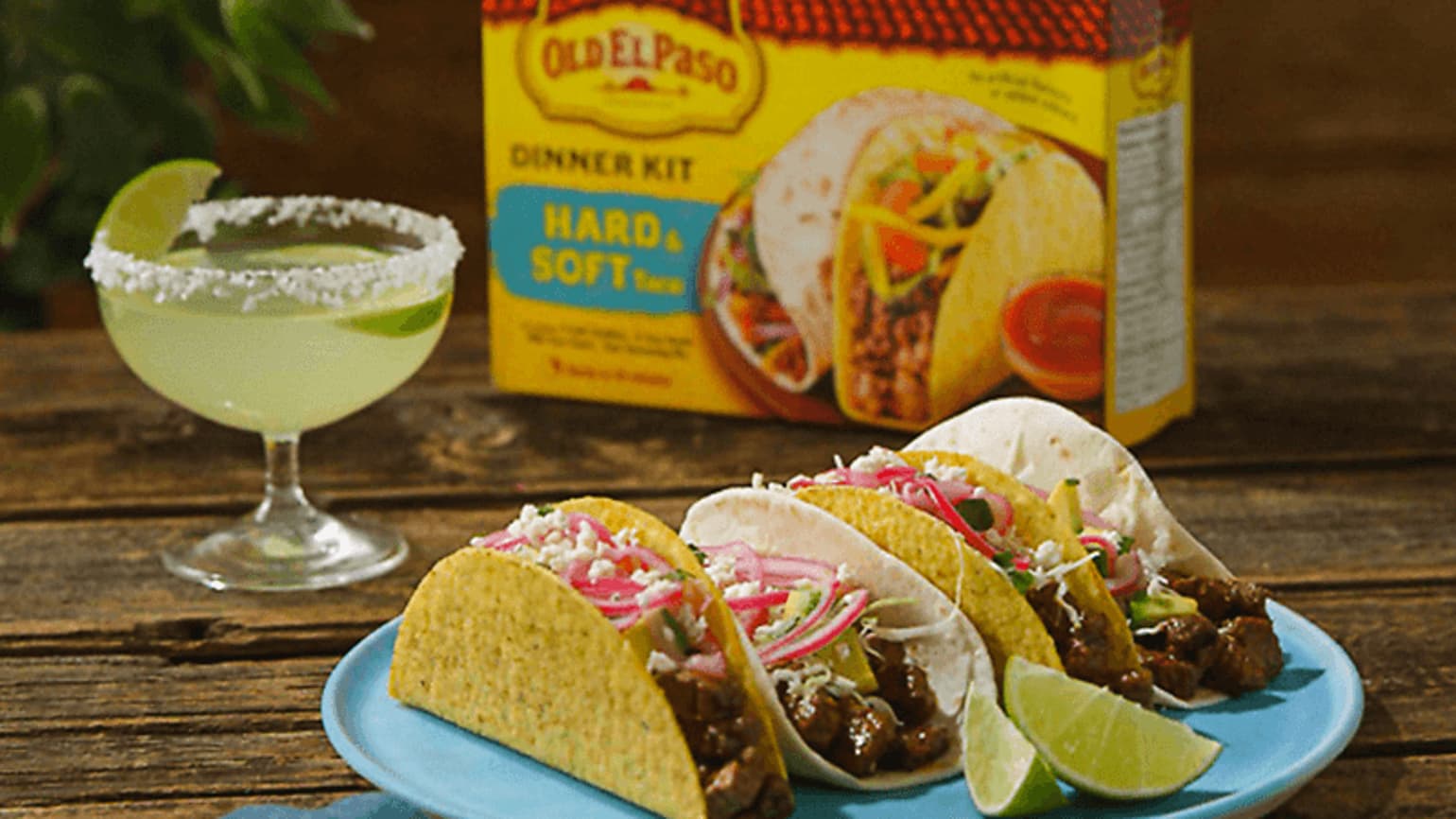 Ingrédients
Old El Paso Hard & Soft dinner kit, warmed as per directions
2 tablespoons soy sauce
3 tablespoons freshly squeezed lime juice
2 tablespoons canola oil
3 cloves garlic, minced
1 teaspoon ground cumin
1 teaspoon dried parsley
1 1/2 pounds flank steak, cut into 1/2-inch pieces
1 cup contiga cheese, crumbled
1 cup red onion, diced
1 cup fresh cilantro leaves, chopped
1 avocado, diced
Green cabbage, shredded
2 limes, cut into wedges
Pickled onions ingredients:
1 Red onion
1 cup of white vinegar
1/2 cup warm water
2 teaspoons salt
2 tablespoons of white sugar
Préparation
In a medium bowl, combine Old El Paso kit seasoning, soy sauce, lime juice, 1 tablespoon canola oil, garlic, cumin and parsley.
In a large bowl, combine soy sauce mixture and steak; marinate for meat for 1 hour in freezer bag, turning the bag occasionally.
Heat remaining 1 tablespoon canola oil in a large skillet over medium high heat. Add steak and marinade, and cook, stirring often, until steak has browned and marinade has reduced, about 5 minutes.
Heat tortillas and shells as per directed on the box.
Once steak has cooled, sliced into bite size pieces.
Serve steak in tortillas, topped with red onion, shredded green cabbage, cilantro, contiga cheese and lime.
Garnish with lemon wedges and enjoy!